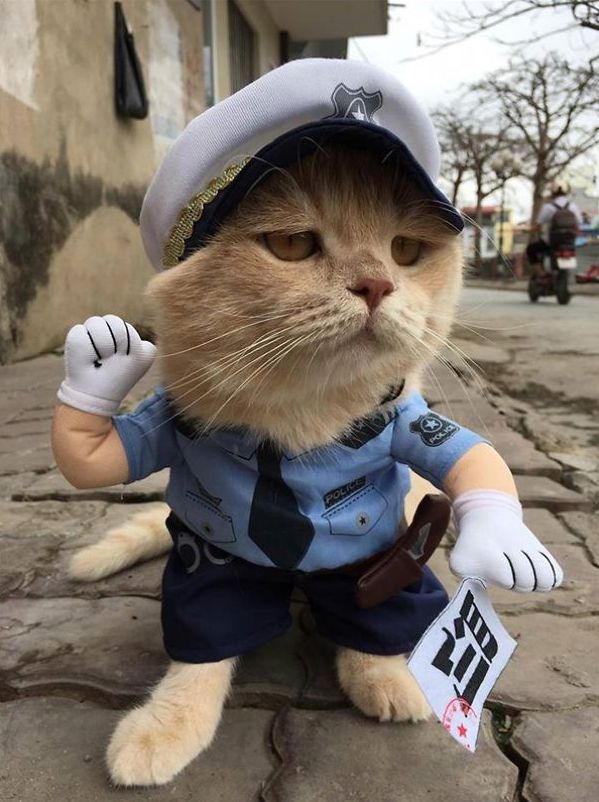 Cats look comically cool in costumes yet have a hard time keeping their cool while dressed up, but some kitties actually seem to enjoy wearing costumes, like this adorable Scottish fold munchkin cat named "Dog".
Dog genuinely likes wearing the costumes his owner Lê Quoc Phong puts on him, and because of his mellow mood and snazzy outfits Dog is able to go to work with fish vendor Lê and help him bring in customers.
Even though he has an ironic name Dog is one cool cat, and according to Lê he's the kinda cat who gets around town:
Dog feels very cosy [in these costumes] and can walk normally. …Dog loves ice cream, traveling and sleeping. He also has a lot of girlfriends and a lot of children in the country.
-Via Laughing Squid
Source: neatorama