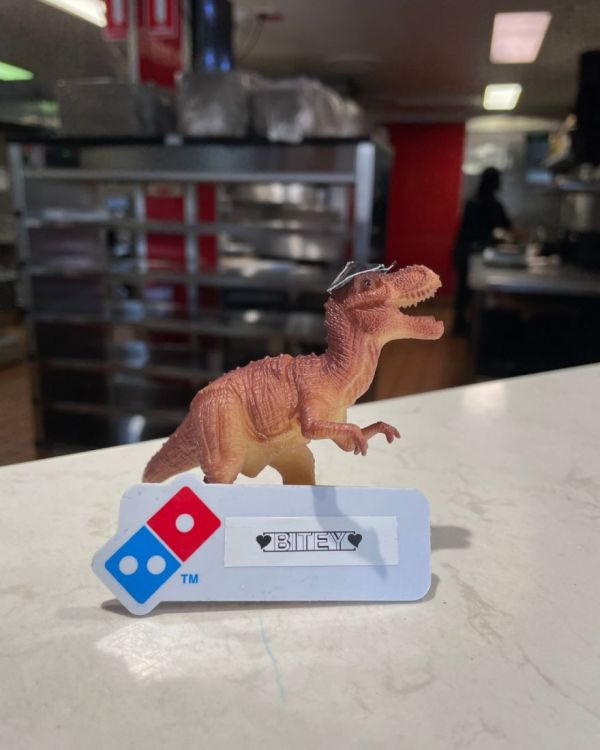 (Image credit: Domino's New Zealand)
A family went out to a Domino's Pizza outlet in New Zealand. When they got home, they realized that one of their children had lost his beloved dinosaur toy named Bitey. The parents called the restaurant, and the staff found the missing T. rex. The family was relieved, but it was late, and they said they'd come back the next day to fetch the dinosaur. So the staff took the opportunity to give Bitey an experience he'd never forget. They put him to work!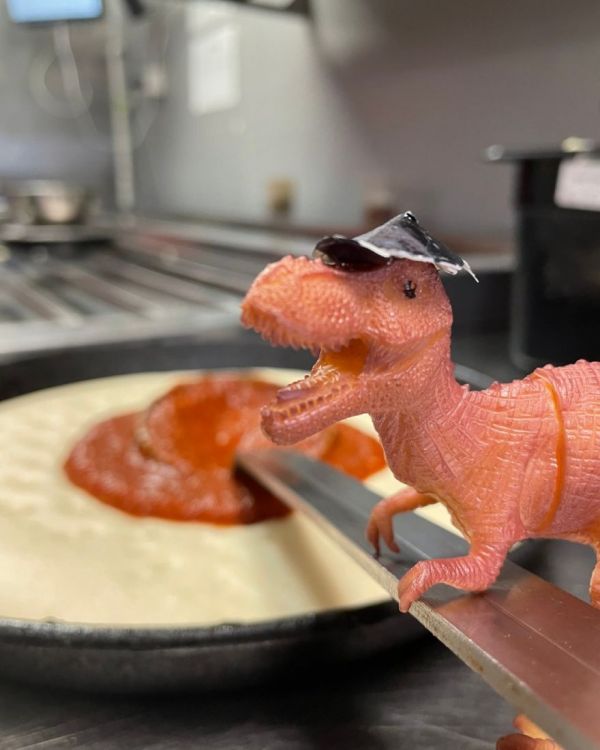 (Image credit: Domino's New Zealand)
Bitey got his own name tag and a little paper hat, and was taught how to take orders by phone, how to ladle on pizza sauce, and how to wash dishes. We have our doubts as to how many dishes he really washed. After all, he is a T. rex and has those tiny little arms. Read the story and see all the pictures and some reactions at Bored Panda.
Source: neatorama