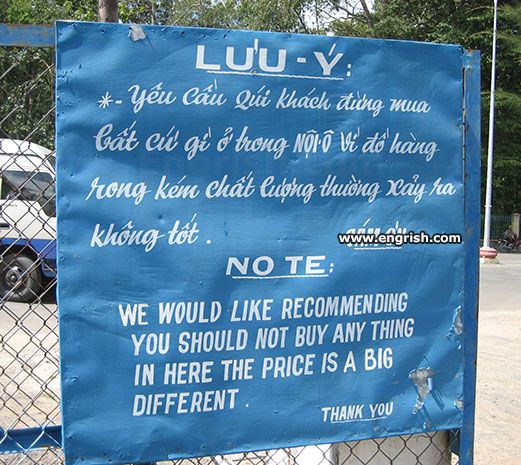 It is common for a store to try to make you buy stuff from it. After all, it is a store and that is its job. And then there's this store which discourages you from buying any stuff that it sells. Talk about unique.
That, or it's just reverse psychology.
Well, what do you think?
Image via Engrish.com
Source: neatorama