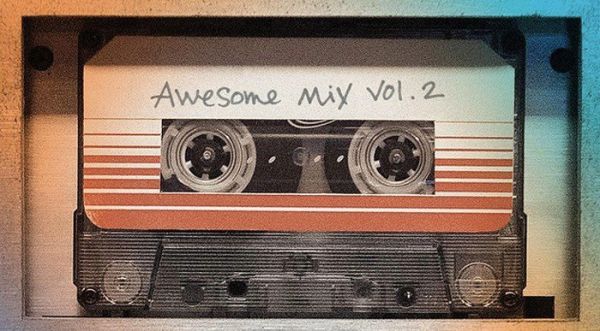 Doritos has come up with a strange way to tie their Nacho Cheese chips in with Guardians Of The Galaxy Vol. 2– they're including a music player loaded with the Awesome Mix Vol. 2 in limited edition bags.
All you have to do is plug your headphones into the jack in the front of the bag and you'll have some music to munch by courtesy of Doritos, which raises a galaxy's worth of questions.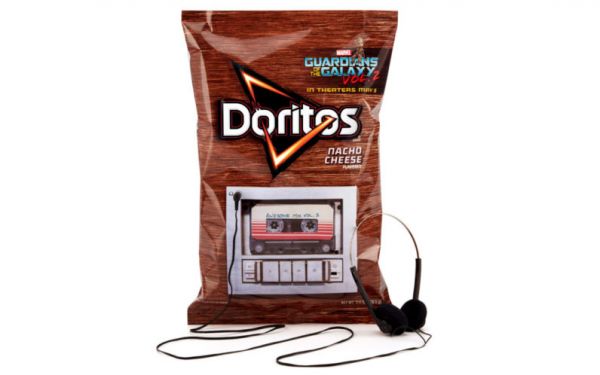 How much will this bag of gimmicks cost? Is it Big Gulp and Slurpee proof? The built-in player is rechargeable, so you can listen to the Vol. 2 Mix over and over again, but does anyone really want that, or will the bag become another unwanted piece of e-waste?
The bag comes out sometime today (April 28th) on Amazon so we'll know more soon, but one thing's for certain- someone will be trying to sell one for a fortune on eBay by next week!
-Via Thrillist
Source: neatorama