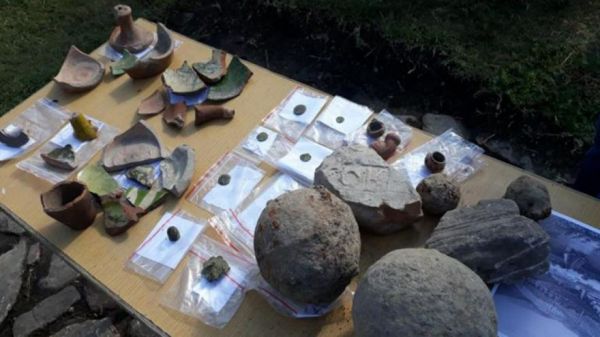 If you're feeling medieval today, here's news for you: Dracula's medieval cannon balls were found in Svishtov, Bulgaria. Beware, though, that we're not talking about the vampire written by Bram Stoker, but the Wallacian Voivode Vlad III Dracula, more commonly known as Vlad the Impaler.
These two Draculas were both bloody but in different senses of the word. Bram Stoker's Dracula was bloody because he was a vampire, but it is said that "Vlad Dracula was perhaps even more frightening than that."
Ovcharov mentioned a letter from Vlad Dracula to the King of Hungary, in which Dracula boasts about killing 410 Turks during the battle. "Some of them were probably impaled, in his style," the researcher stated.
"He was one of the most meticulous fighters against the Ottoman invasion. He was cruel but, at the end of the day, that was the Middle Ages, and he was allowed those things," Ovcharov said during the interview.
Dracula was held in captivity in Visegrád from 1463 to 1475, where stories of his cruel acts spread throughout Europe. He was ultimately killed in battle prior to January 10, 1477.


Photo by Svishtov Municipality
Source: neatorama