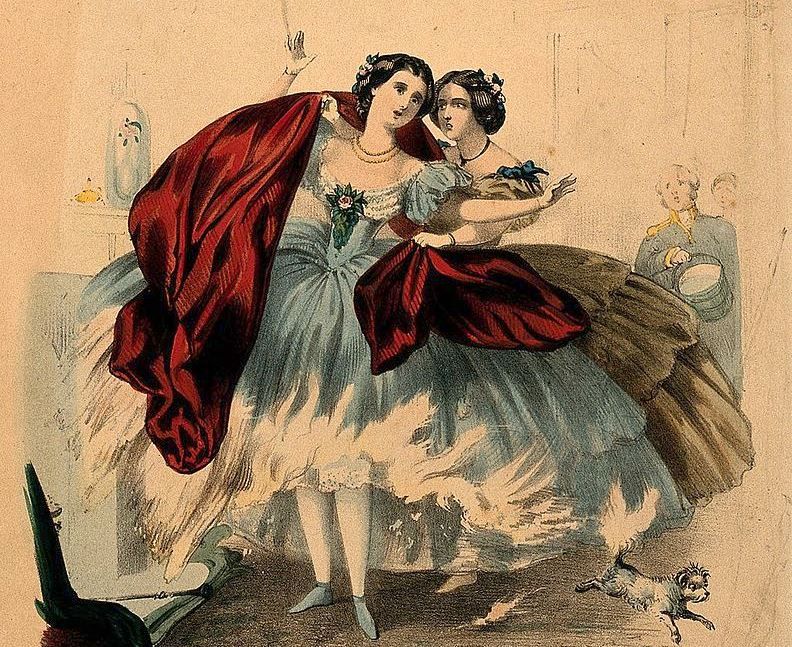 Fashion is a cut-throat industry but throughout history, there have been times when fashion took that essence literally.
Fashion design did not always place much importance on how comfortable clothes are. And this caused many accidents involving garments that were too tight or put people in a position prone to mishaps.
In her illustrated book Killer Fashion: Poisonous Petticoats, Strangulating Scarves and Other Deadly Garments Throughout History, published by Andrews McMeel in late 2017, Wright details myriad ways fashion—from clothes and accessories to beauty products—has literally slayed people.
Thankfully, there are standards and quality assurance controls nowadays to ensure the safety of consumers who will be wearing garments such that they wouldn't be in precarious situations that could end in tragedy.
(Image credit: Wikimedia Commons)
Source: neatorama