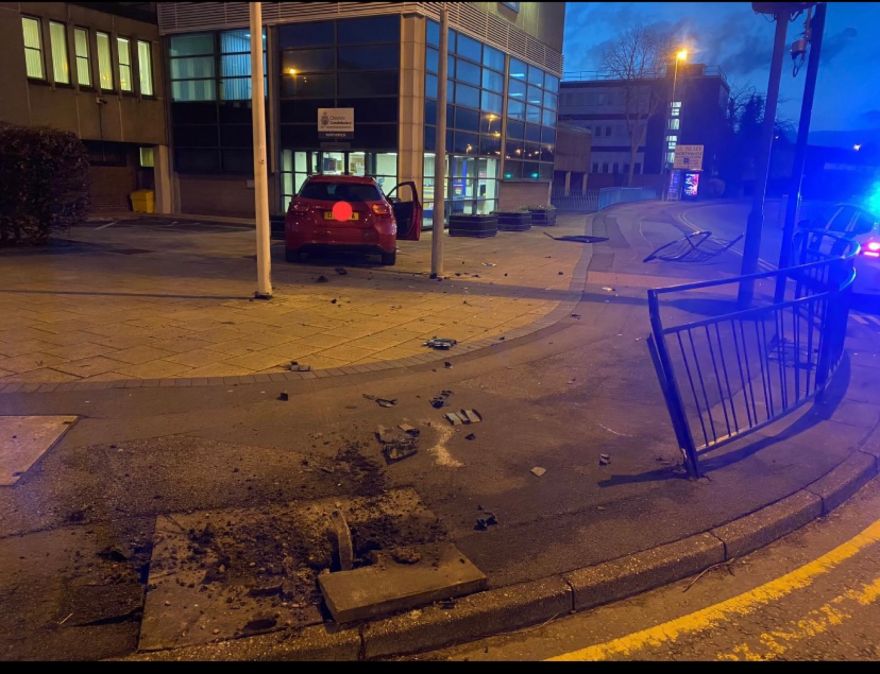 The police who staff this station comment:
If you do drink and drive, please be so kind to hand yourselves in like this chap.
The suspect delivered himself directly to (but, fortunately, not through) the front door of the police station in Northwich, Cheshire, UK early on Saturday morning. It looks like he slipped through those poles in a non-lethal manner.
-via Dave Barry | Photo: Northwich Police
Source: neatorama