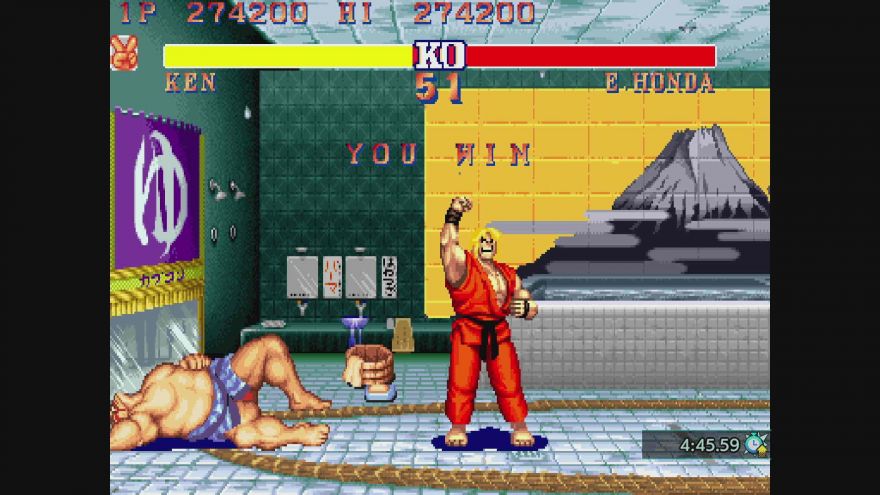 Thirty years after the original release of Street Fighter II, video game publisher Capcom has released the Capcom Arcade Stadium for the Nintendo Switch. The Capcom Arcade Stadium is a compilation of video games which include multiple versions of Street Fighter II, such as the original game and its Turbo versions. The re-release, however, has had some changes, specifically in the E. Honda stage.
… the rising sun and its rays have disappeared from the stage's background mural.
In the original versions of the games, the gray sun would also light up in alternating colors of red and yellow when the round was over.
This has now been changed to the entire left half of the mural changing color as a solid block, as shown in these screen captures.
[…]
No official reason has been announced for the change, but the most likely explanation is that Capcom wants to avoid a negative reaction in other parts of Asia to the rising sun imagery…
What are your thoughts about this one?
(Image Credit: @pomegd/Twitter)
Source: neatorama