Let's face it, museum-going can be stressful. To glimpse a Matisse or Picasso up close in most major institutions, you've got to battle crowds of tourists and avoid getting whacked in the head with a selfie stick. For this, and many other mindful reasons, Quiet Mornings at the Museum of Modern Art (MoMA) is a welcome respite. On the first Wednesday of every month, the museum opens its doors early in the morning for an hour of distraction-free gallery gazing, followed by a 30-minute guided meditation amidst the art.
At a recent iteration, art lovers unaccustomed to arriving at a museum at 7:30 AM clutched coffee in to-go cups, which they dutifully ditched in order to wander the blissfully vacant galleries. As the guided meditation portion of the morning approached, patrons laid claim to one of hundreds of green cushions dispersed throughout MoMA's second floor atrium, getting cozy and awaiting instruction from meditation teacher and creative strategist Gemma Gambee. For half an hour, she and bansuri flute player Eric Fraser guided New Yorkers away from distractions and technology, towards stillness and inspiration.
The beauty of meditation is that you can practice it pretty much anywhere, but there's something especially soul-cleansing about pairing mindfulness with world-class art. MoMA encourages visitors to abstain from technology during Quiet Mornings, and the confluence of distraction-free art appreciation and early morning zen is a great mid-week refresher. It's certainly an antidote to busy city life we can't wait to practice again next month.
Check out scenes of artful silence from Quiet Mornings at MoMA below: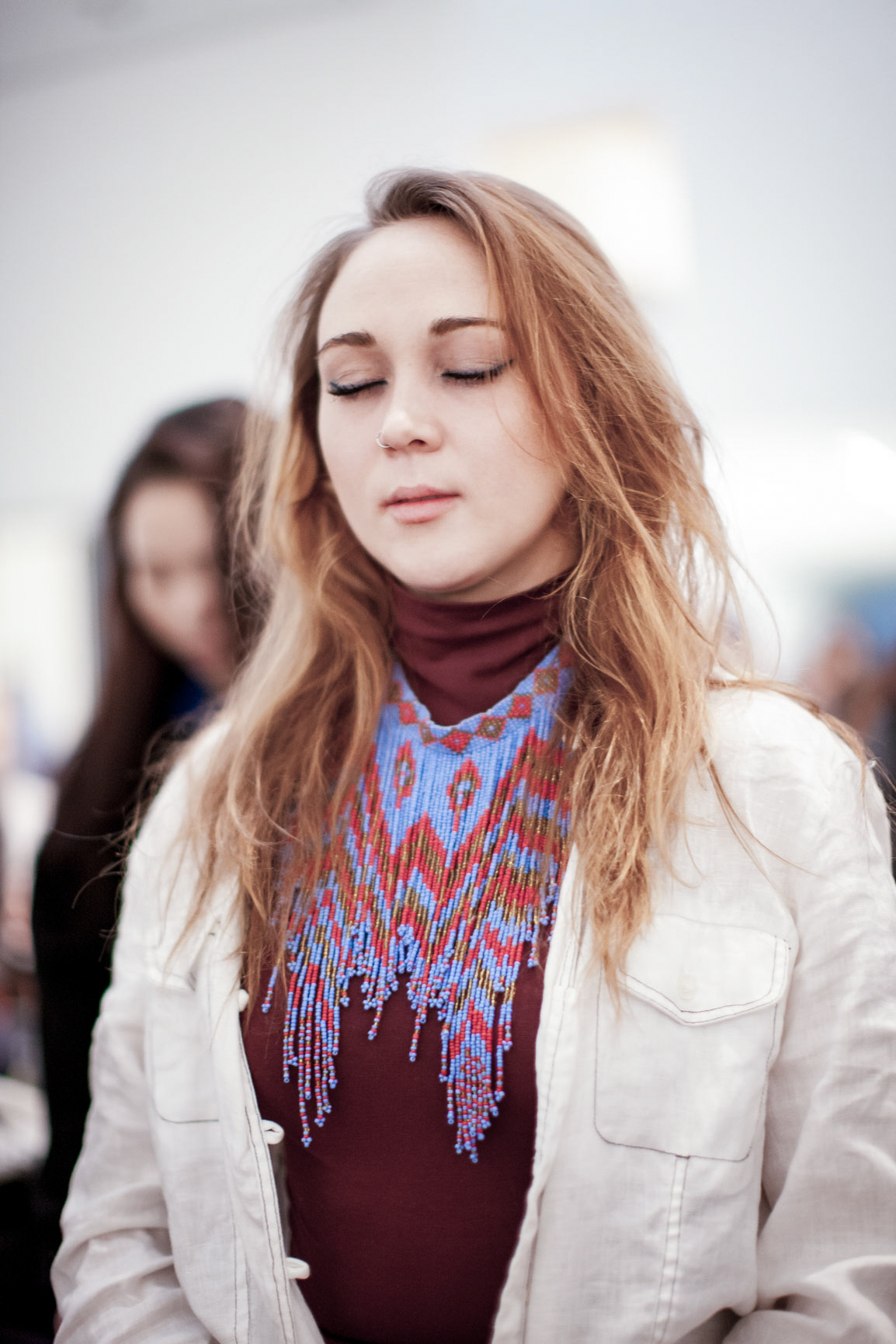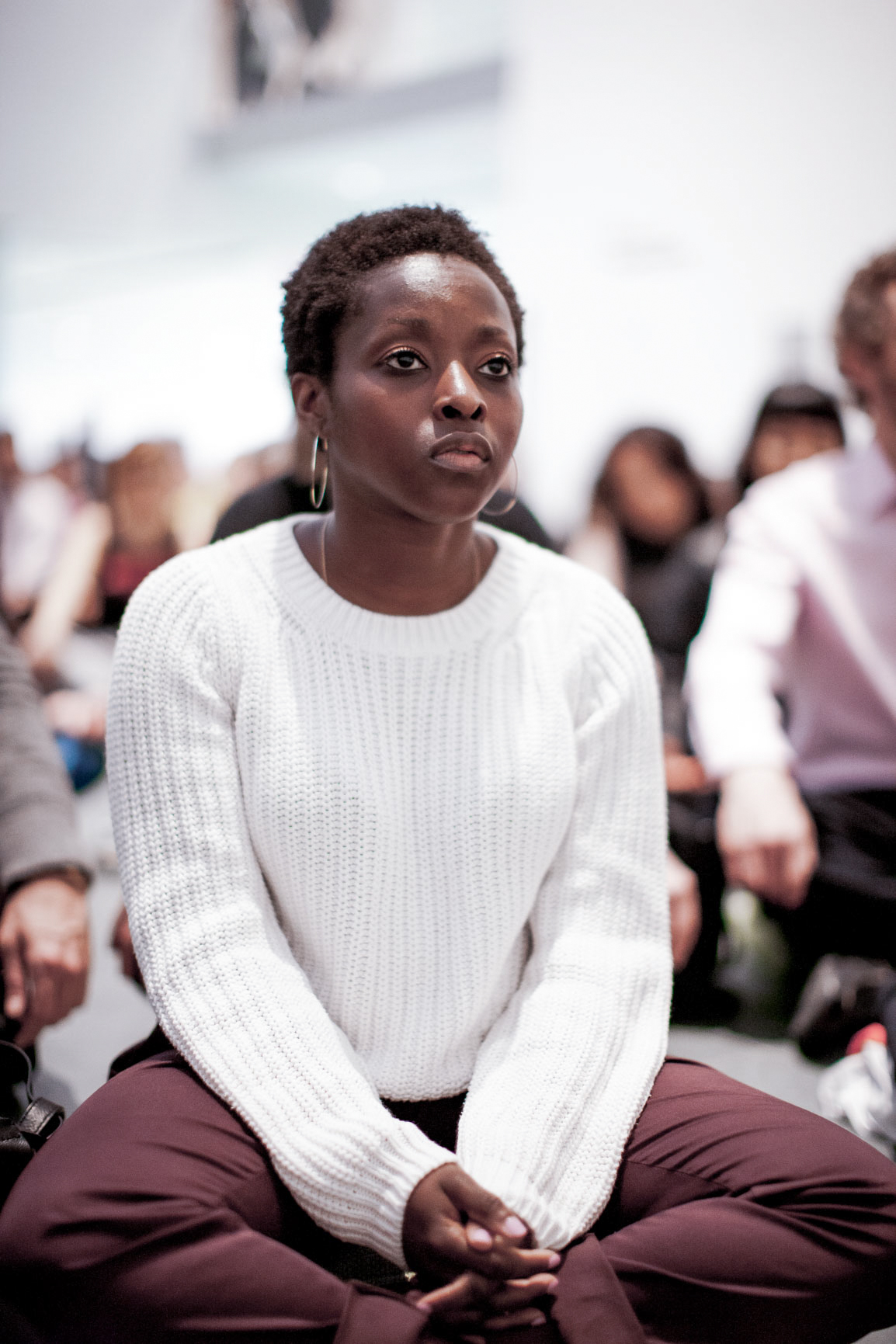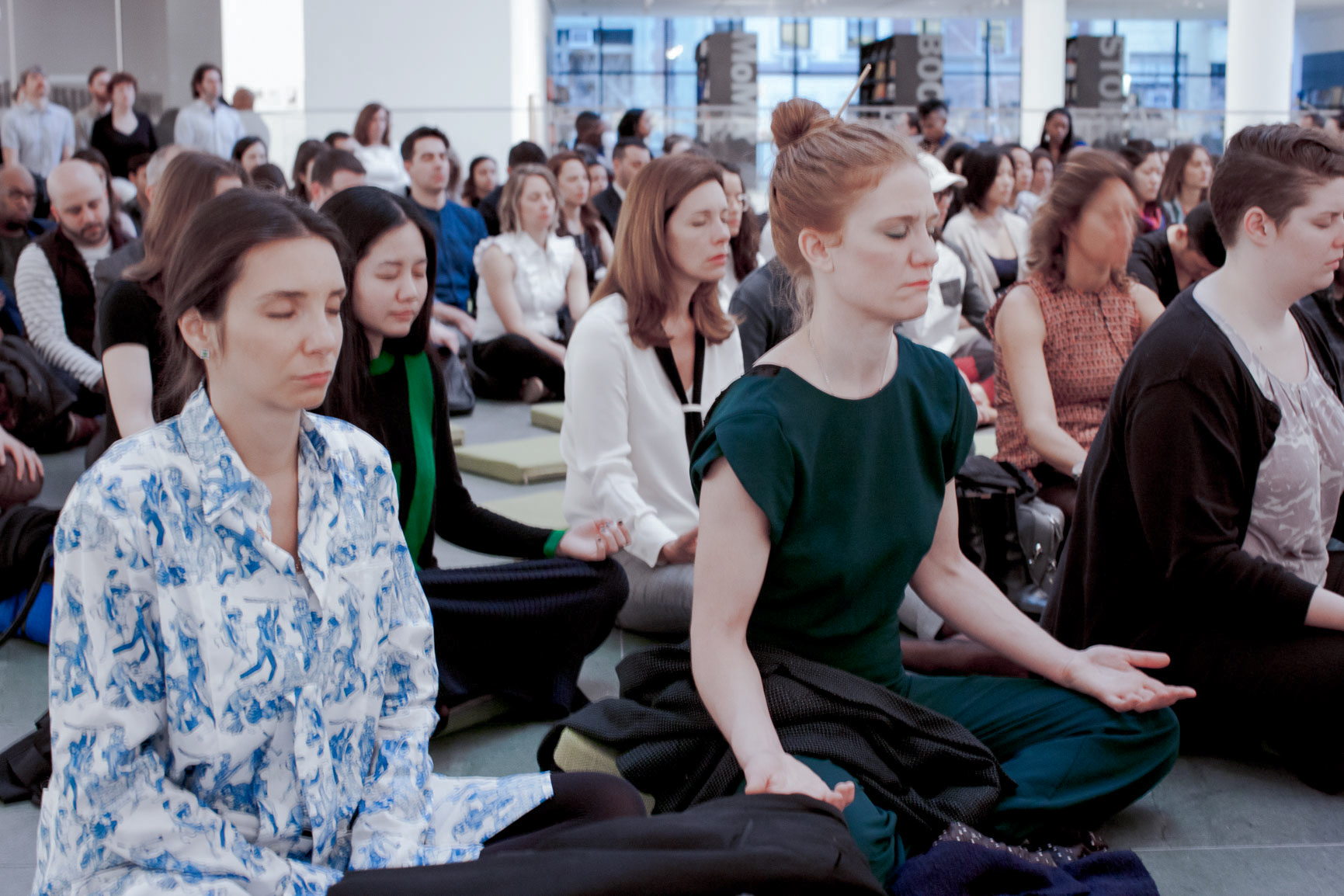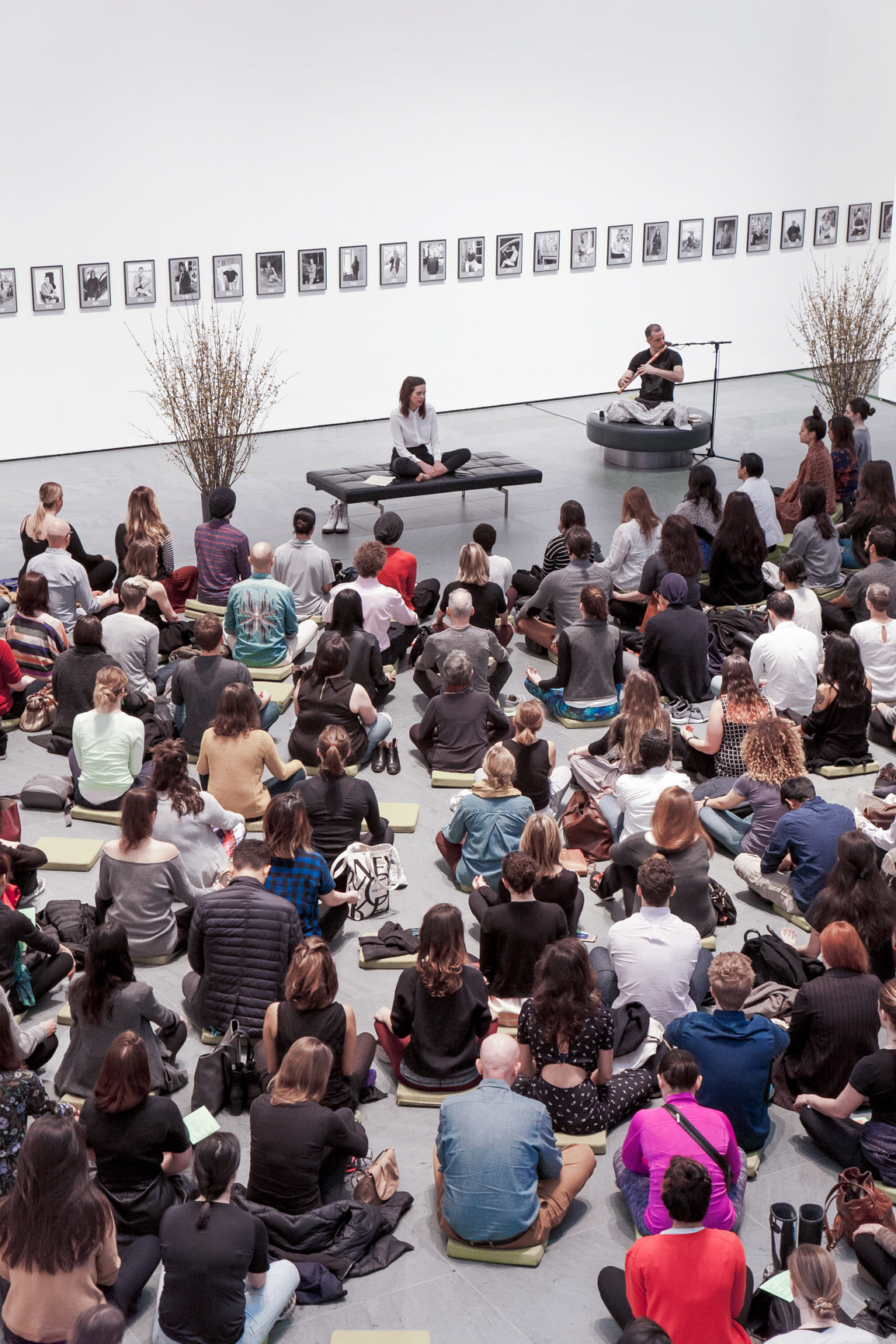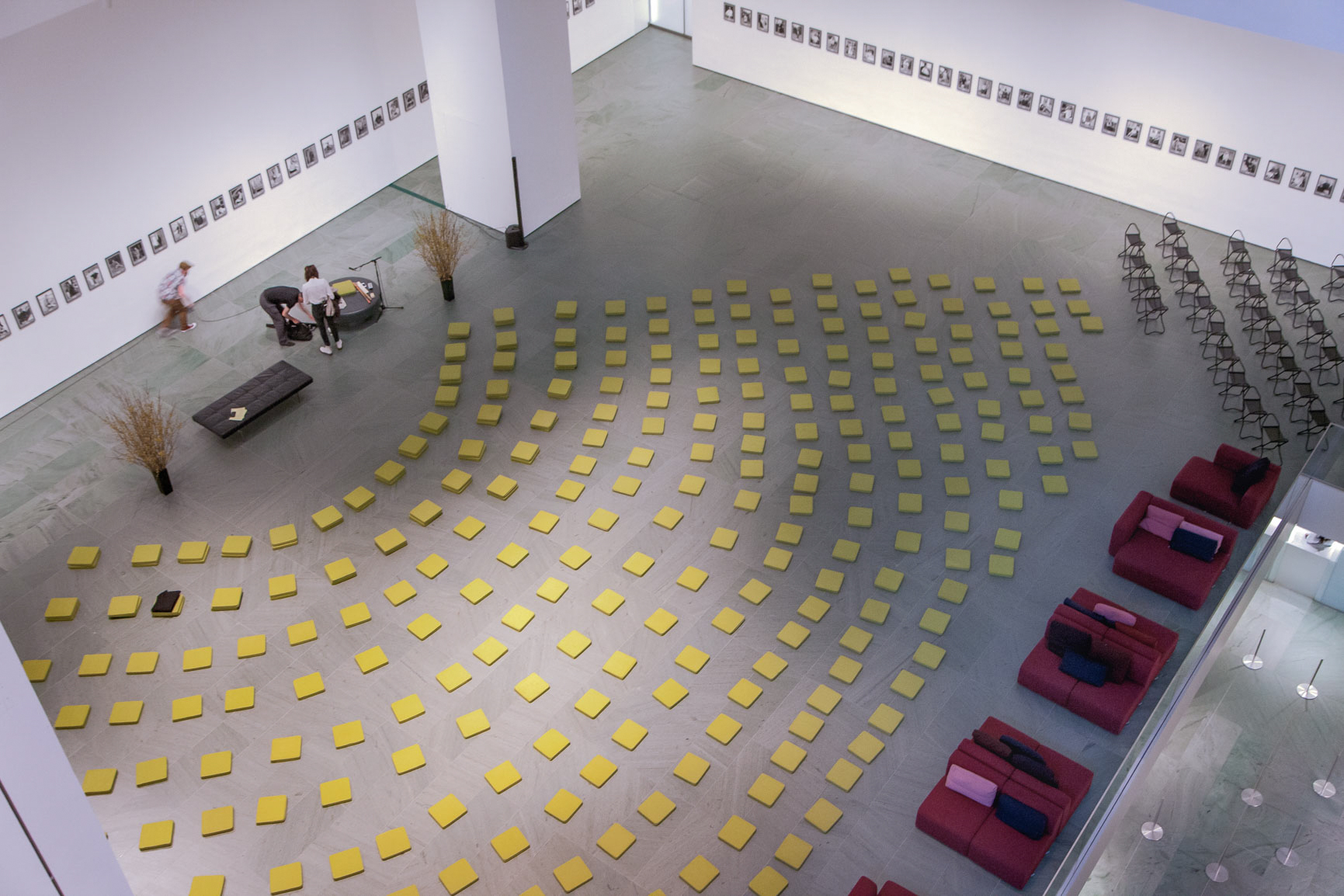 Quiet Mornings takes place the first Wednesday of every month at the Museum of Modern Art (MoMA) in New York. For more information and tickets, click here.
Related:
Source: vice.com