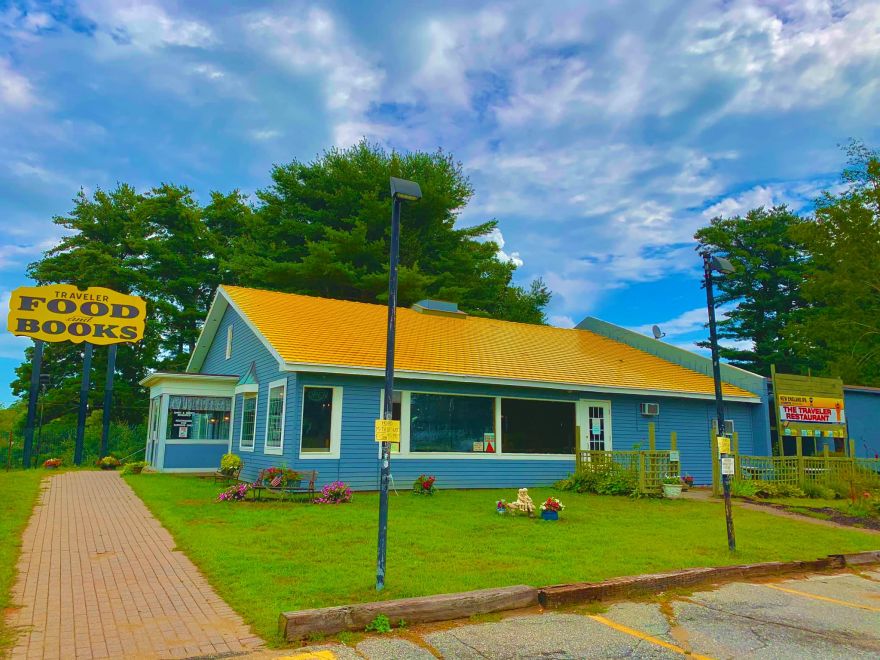 We need two things in life: food to eat and books to read. The Traveler Restaurant in Union, Connecticut offers both. Buy a meal and you get to pick a book from the thousands available on the eatery's shelves. Atlas Obscura describes the experience:
On the shelves edging the tables are westerns, cookbooks, pulpy paperbacks, children's books, and romance novels. The vibe is decidedly comfortable diner meets community book sale. Owner Marty Doyle, an avid reader, started bringing books into his restaurant in the mid-1980s as a way to thin his oversized collection and find new homes for old books. Now, after finishing a meal, diners take time to wander the stacks looking for their perfect new read.
Over the years, Doyle also collected a number of autographed photos from many well-known authors including John Updike and Michael Crichton, and these are also on display at the Traveler. Under new ownership since 1993, the restaurant's books are now mostly donated by area libraries and community members, and the take-home amount has been upped to three books a person. 
Photo: Traveler Restaurant
Source: neatorama