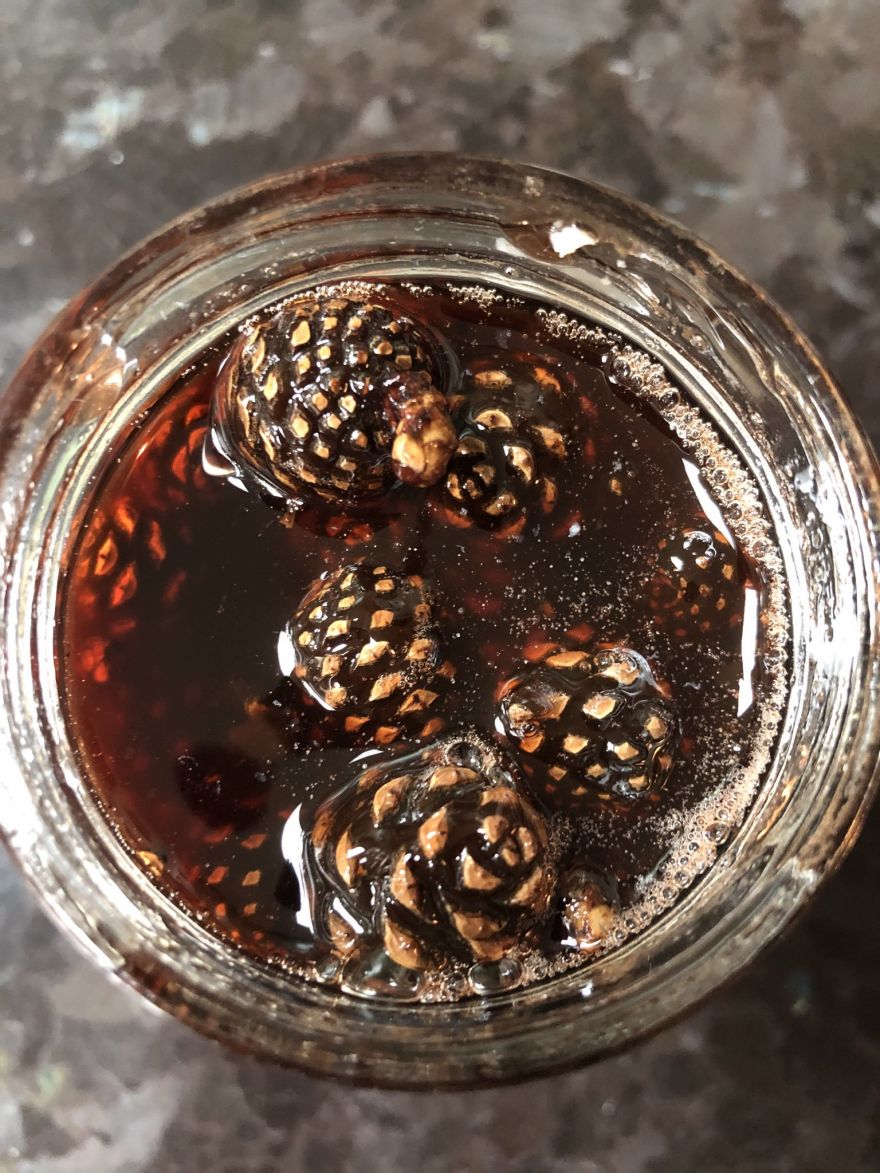 Rod Dreher, an American writer, has recently been traveling in Russia. He brought home this unusual dessert: pine cones preserved in syrup. Dreher describes them:
Just tasted them. Not great. Tastes like … eating a pine cone. . . . If you cook the little bitty ones down in syrup, they become soft. It's kind of like eating a caramel. A caramel made out of sugar and pine tar.
The blog Russia Beyond says that you can eat pine cones in other ways, too. These include pine cone tea, pine cone "honey", and pine cone booze. In the last case, the pine cone should be consumed as a digestif and not consumed in great quantities.
Source: neatorama