It's been five years since multi instrumentalist, composer, and electronic musician Crewdson, a.k.a., Hugh Jones, released his last album. But now he's finally announced the follow up to 2012's Gravity. It's called Toys.
In those five years, among many other things—not least working on and off stage with Matthew Herbert—Crewdson has been building a variety of curious and intriguing electronic musical instruments. With idiosyncratic names to match, the Odd Box, the Concertronica, the Eggiophone, the Sonic Bonnet, and others, are objects to see and hear.
The album's name and artwork are inspired by these instruments, but most importantly, so are the sounds. They were produced using Crewdson's tactile instruments, and the result is a blend of electronica and folk.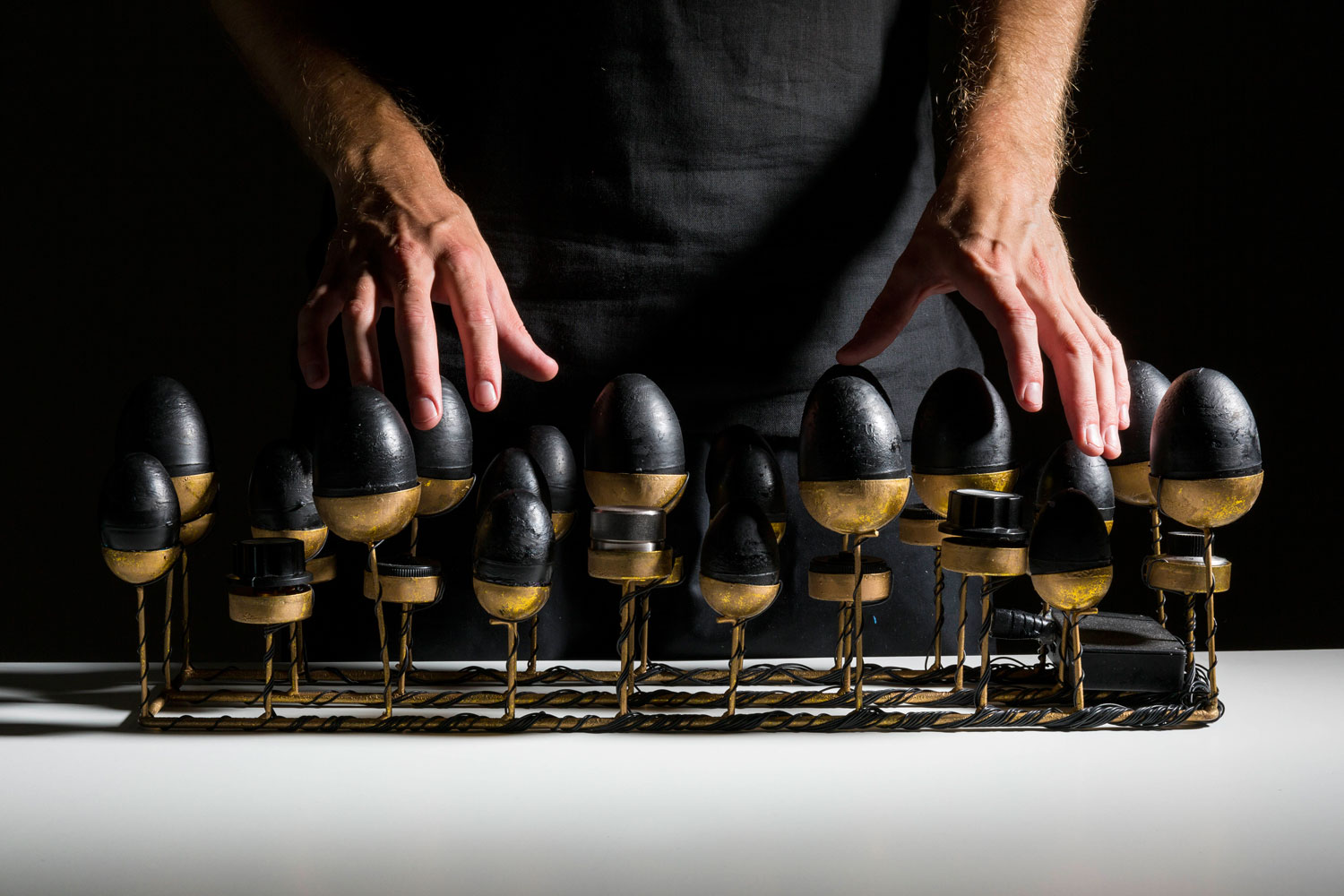 Along with nods to folk forms and archaic musical devices, the instruments also have a humor and whimsy to them, too. None more so than the appropriately titled Eggiophone, which looks like a bunch of eggs on sticks, but is much more.
It's actually a fully chromatic controller made out of plastic eggs, conductive black paint, and a microcontroller. With three potentiometer knobs and five momentary buttons which move up and down octaves, the controller instrument also fulfills the function of a midi keyboard.
"I wanted to build a new controller instrument that could play chromatically and therefore replace the keyboard altogether," Crewdson tells Creators. "Initially I had in mind an electronic version of when you see someone paying wine glasses that are all tuned to different pitches with the amount of water they have in them. I wanted a similar kind of layout. The eggs just felt like a good comfy, smooth shape. Plus they look great/hilarious!"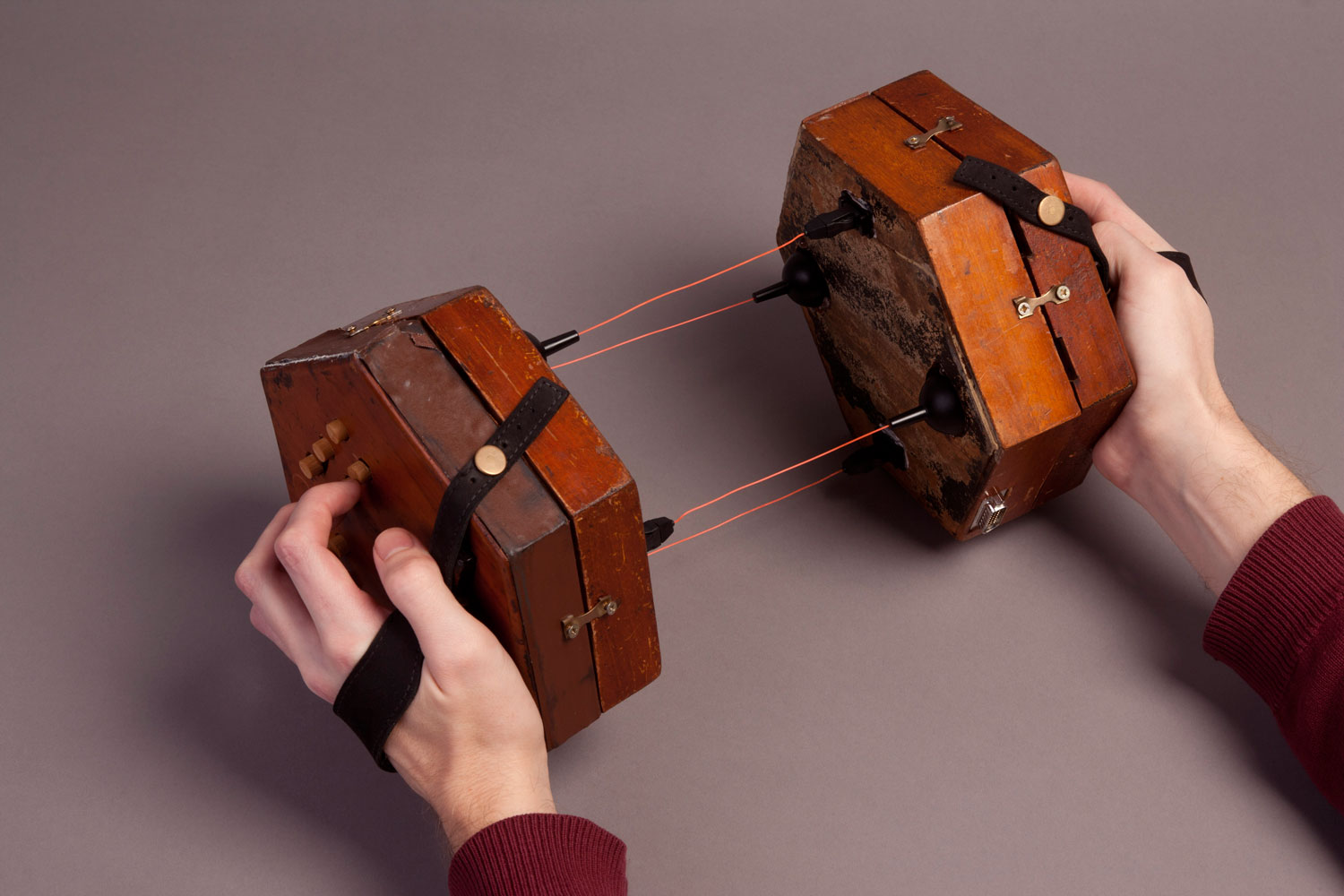 Along with the Eggiophone, the Oddbox is also used for sampling, along with making harmonic chords. Tthe Concertronica is a modified version of a folk classic, the concertina. On Toys it's used on a solo track, with just Crewdson's voice and the instrument. The song, "Bottle Rain Smoke," is an ode to the raving of the musician's younger days. It's described as a "nostalgic swansong to the rave culture of [Crewdson's] youth re-framed as a time-stretched folkloric memory in which he intones 'Send the ravers home.'"
Crewdson says he got into crafting these instruments by initially building small synth circuits running on nine-volt batteries. After that he read a book called Handmade Electronic Music by Nicolas Collins and has never looked back.
It's opened up an entire new way for him to not only produce music but to perform it, too. Previously, Crewdson would use his laptop, but by building the instruments it's forced him to explore new creative methods, leading to the discovery of new sounds. On the performance side, Crewdson explains it gives his live show an added sense of drama and anticipation as you step out in front of the audience with these unusual-looking devices and they wonder how it's going to play out.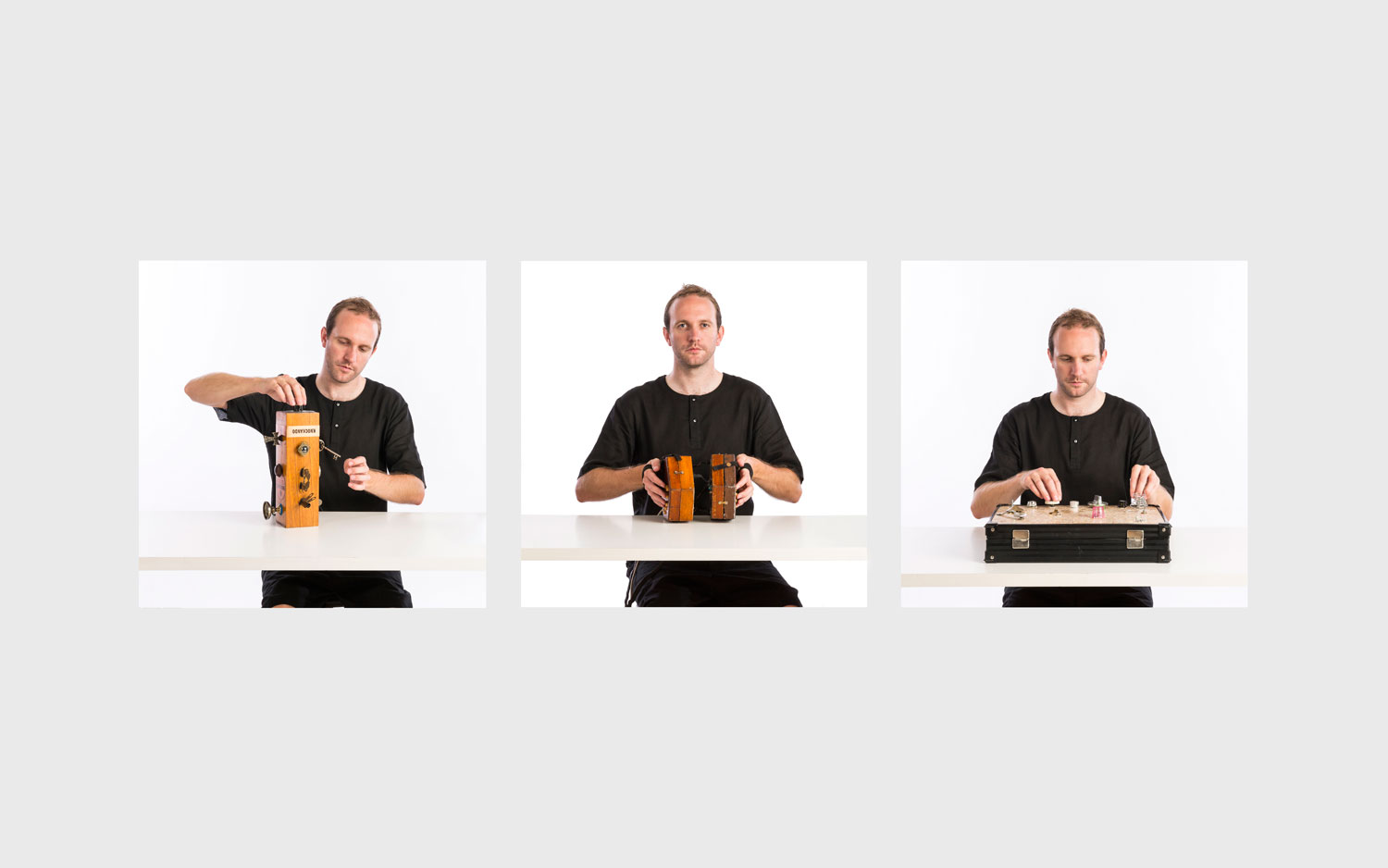 "After an initial few years of everyone using software like Ableton Live there seems to be a bit of a backlash against it now," notes the musician. "More people are eschewing laptops in favor of hardware, modular synths, etc as it has a more tangible interaction. But laptops are so powerful sonically, the mission is to find physical ways to control them that keeps that hands on approach and also allows an electronic musician to have their own identity as a performer."
Check out the music video for "Bottle Rain Smoke"—which features Crewdson on the Concertronica— below.
Crewdson's album Toys is out July 14, 2017 on Slowfoot Records. Find out more about the musician and his handmade instruments at his website.
Related
Turning Weapons Into Instruments | Pedro Reyes 'Disarm'
Springs and Coils Comprise a Handmade Analog Beatmaker
A Hacked Typewriter Becomes a Strange Musical Instrument in this Dark Video
Source: vice.com