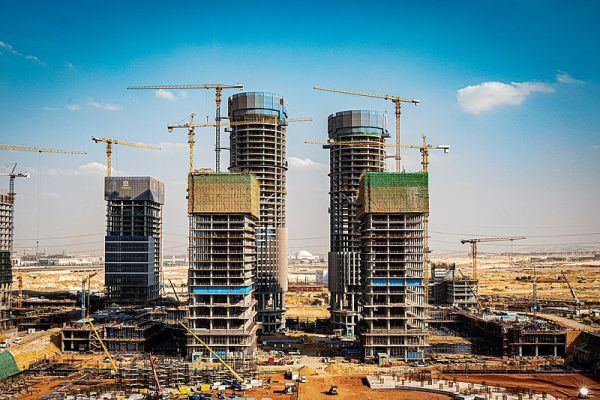 Since 2015, Egypt has been busy building a new, planned city to replace Cairo as the nation's capital. The first buildings may be completed in 2022, but the first phase of moving the government in won't begin until 2030. The unnamed city is designed to be clean, efficient, sustainable, and will have plenty of room to grow into the future.
The goal of this new city, which is currently going by the placeholder name "New Administrative Capital (NAC)" is to relieve the congestion of Cairo, one of the world's most crowded cities, with a "smart traffic" system, as well as solve many of its other problems. It already has a park twice the size of New York's Central Park and the new capital has also committed to "allocate 15 square metres of green space per inhabitant (the project is being sold as a green initiative to tackle pollution). Its downtown is to have skyscrapers, including the Oblisco Capitale, designed in the form of a Pharaonic obelisk at a height of 1,000 metres (3,300 ft), becoming the tallest in the world; and the Iconic Tower, which will be the tallest tower in Africa. The city will also have artificial lakes, about 2,000 educational institutions, a technology and innovation park, 663 hospitals and clinics, 1,250 mosques and churches, a 90,000-seat stadium, 40,000 hotel rooms, a major theme park four times the size of Disneyland and 90 square kilometers of solar energy farms. They have also built the 2nd biggest mosque in the world (after the one in Mecca) and the biggest church in the middle East.
While Egypt as a whole is embracing the new city, there are still some questions to be resolved. How much influence will the financiers have, specifically the Egyptian military and foreign investors? And what will happen to Cairo's poor? Read about the new Egyptian capital city at Messy Nessy Chic.
(Image credit: Youssef Abdelwahab)
Source: neatorama