Minimal and sculptural, the Elara suspension lamp and its geometric design immediately bring to mind planets and astral movement. Created by Slovenian designer Nika Zupanc for Italian lighting brand Lodes, the lamp's two metal rings add dynamic angles to an already beautiful silhouette as if in orbit.
"Named after the eighth largest moon of Jupiter, it is here to bring magic with its simplicity, where the impression of a drawing of two circles and a 'satellite', becomes an exciting 3-dimensional lightning experience, that, due to its design, power, and smartly engineered lighting source, forms a heart and spirit of Elara," Zupanc shared.
The central ring can be positioned to accentuate fluidity and motion by the user, bending light and shadows. The small sphere at the bottom of the light fixture contains the light source, and it can be directed up or down according to the user's need for light. There are also two different light emissions: 2260 lumens and 845 lumens. Adjust Elara's light further using a dimmer in the wall-mounted power switch.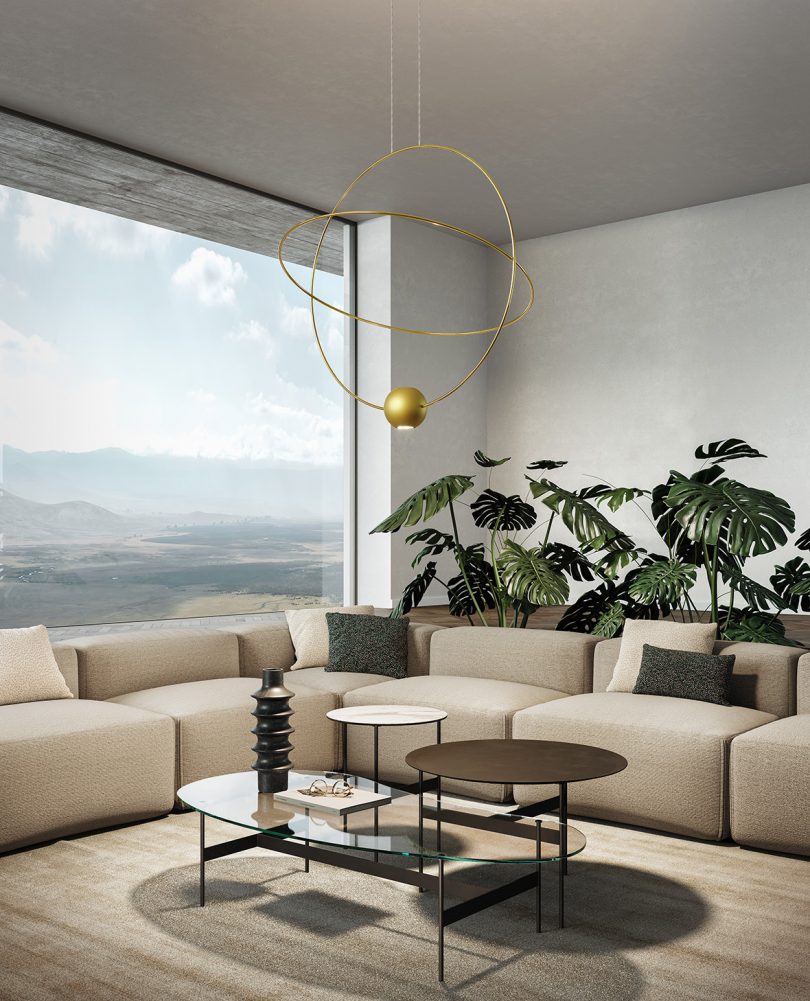 Available in two sizes, medium (Ø 60 cm) and large (Ø 80cm), Elara suits a residential setting or a public space. Because it works great as a stand-alone fixture or grouped together in multiples, the statement made can be as small or as large as you'd like. Elara is available in black or gold. In both cases, the canopy and sphere are matte in finish while the rings are glossy.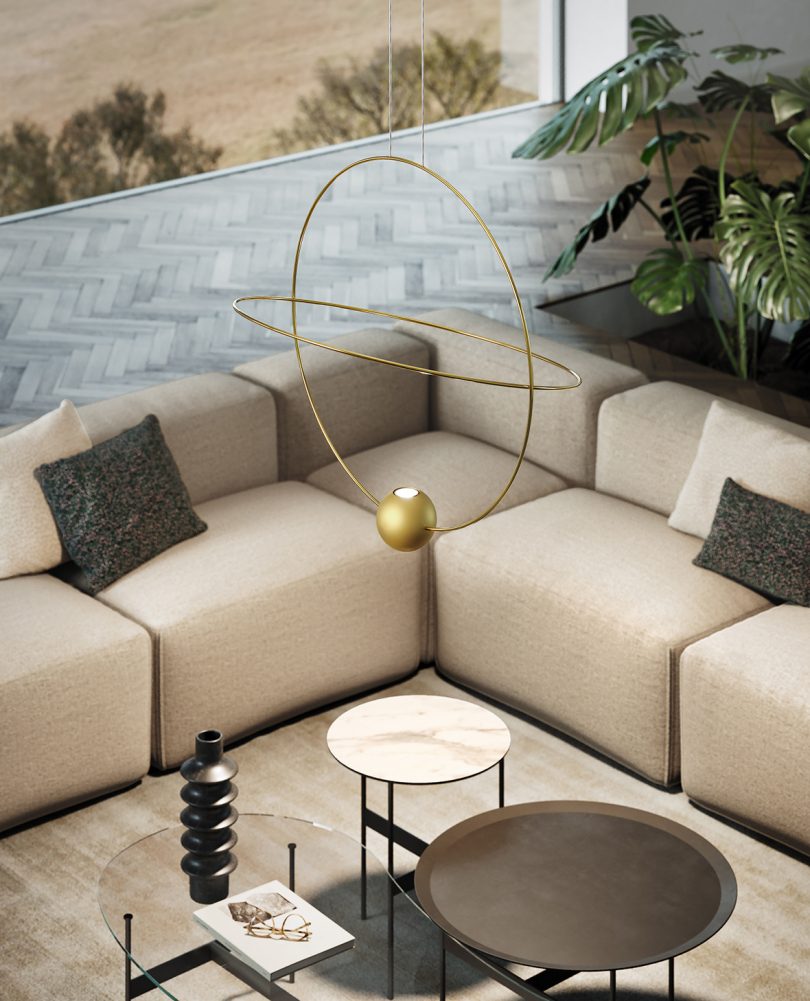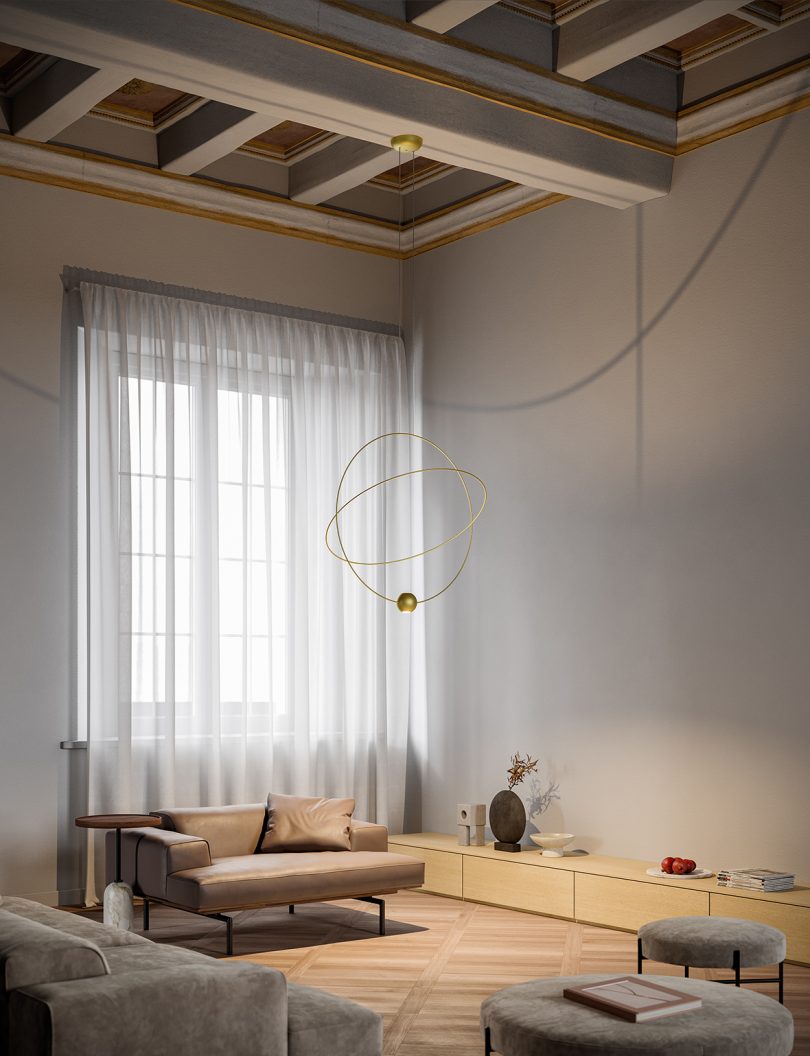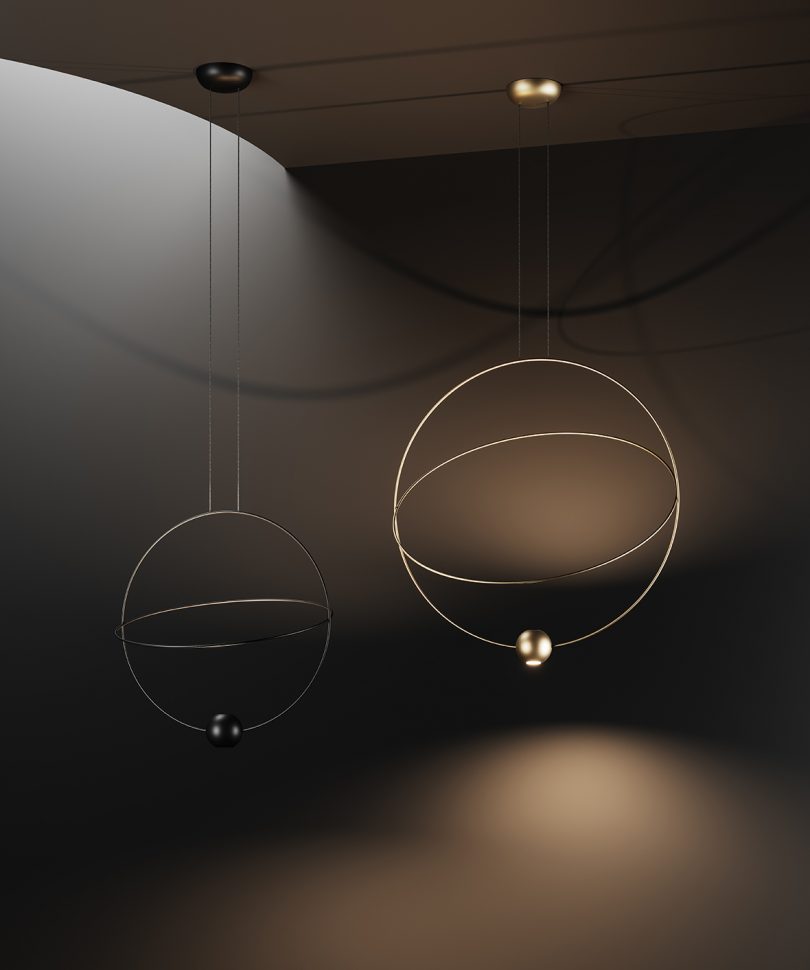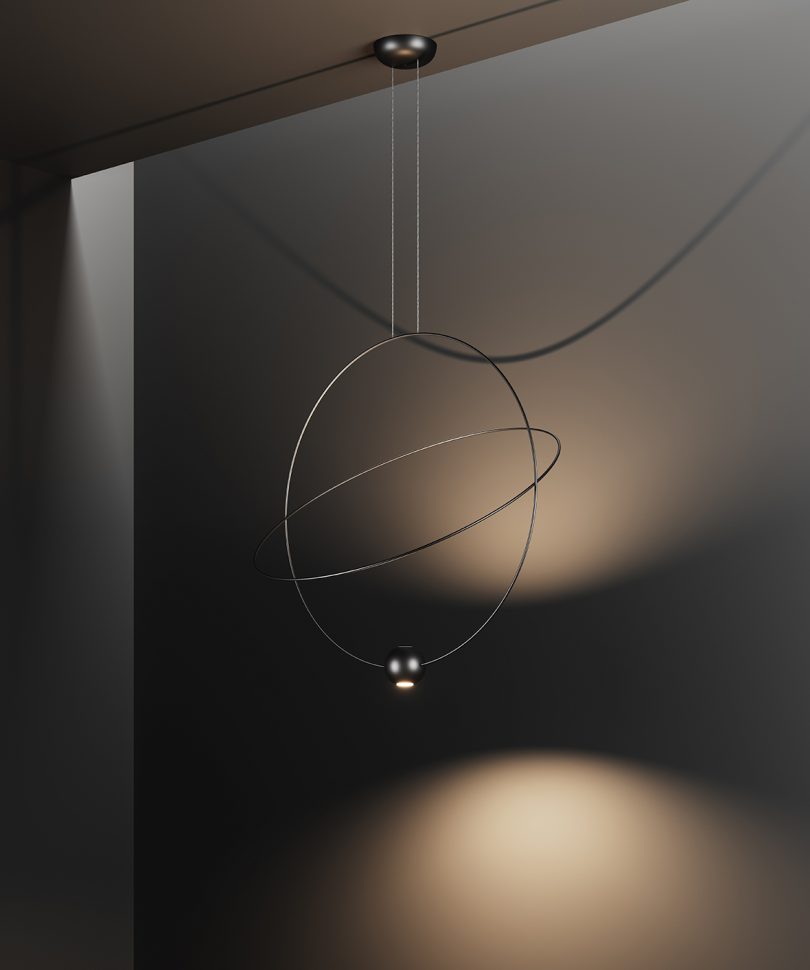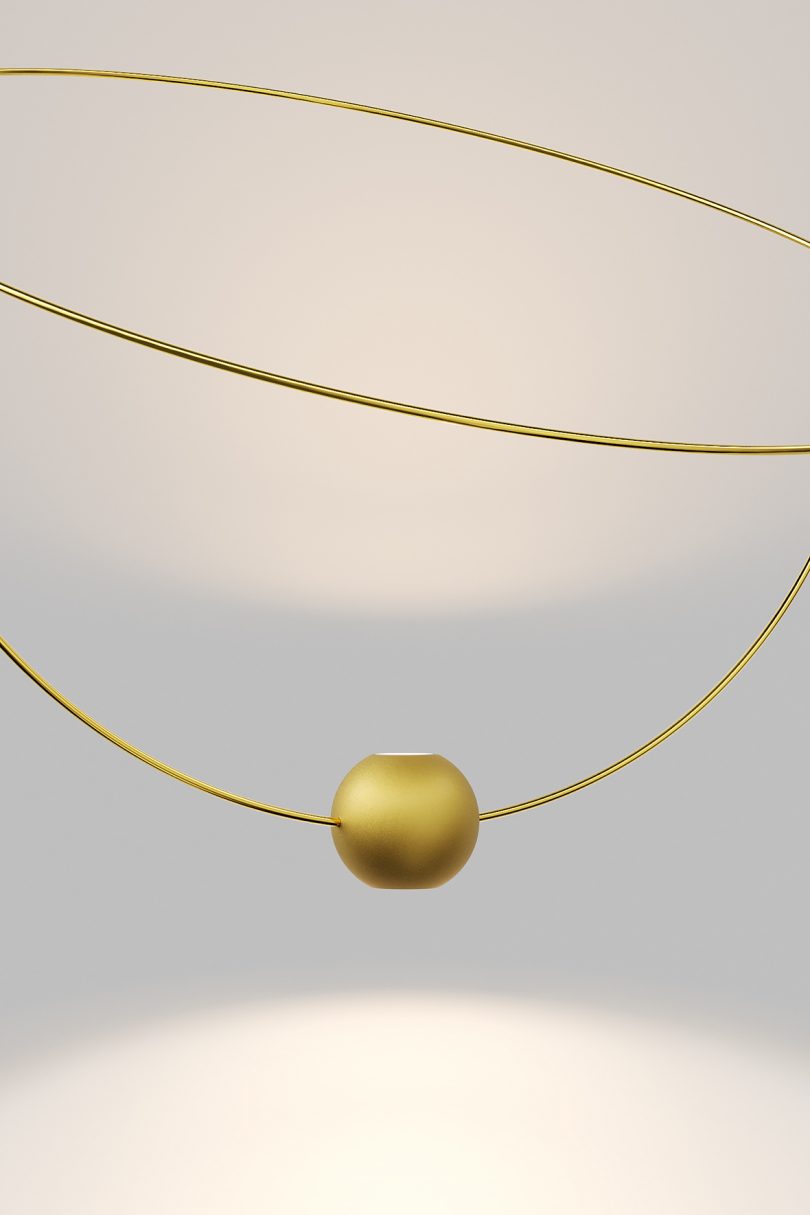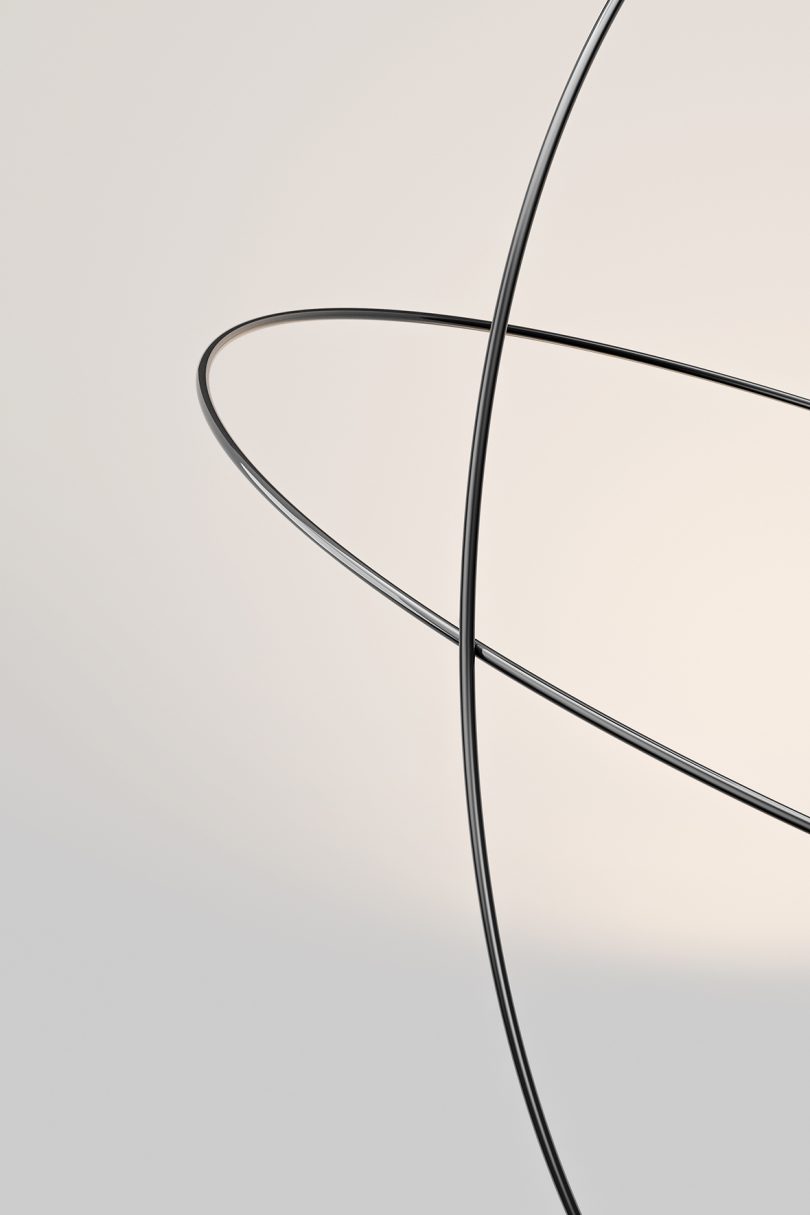 To learn more about Elara, visit lodes.com.
Source: design-milk