Inspired by quiet rural roads and grand, open landscapes, artist Grant Haffner creates vibrant neon depictions of sprawling vistas bursting with bright color. Working with acrylic paint, marker, and pencil on wood panels, he captures the speed and rhythm of the fleeting countryside and lonesome highway.
Haffner started to paint road scenes more than ten years ago, cruising the quiet country roads around his hometown, making drawings of the landscape, and documenting it with Polaroids. "My truck became a traveling studio that I would park on the side of the road and sit in the back of with a lawn chair and drawing pad, wherever I felt inspired," he says. Influenced by Wayne Thiebaud's landscape paintings featuring spatial distortion, the luminous canvases of Richard Diebenkorn, and Jack Kerouac's mesmerizing writing style, Haffner now documents his colorful compositions during cross-country road trips. When he chooses his locations, he tries to pick the iconic scenes or roadways people can recognize or relate to.
One aspect of Haffner's technicolor landscapes is the way he creates an original sense of movement and depth within his vibrant canvases. The use of layers of line, color, and endless utility poles and power lines give his paintings both perspective and a sensation reminiscent of those solo-contemplations that get inspired on the open road.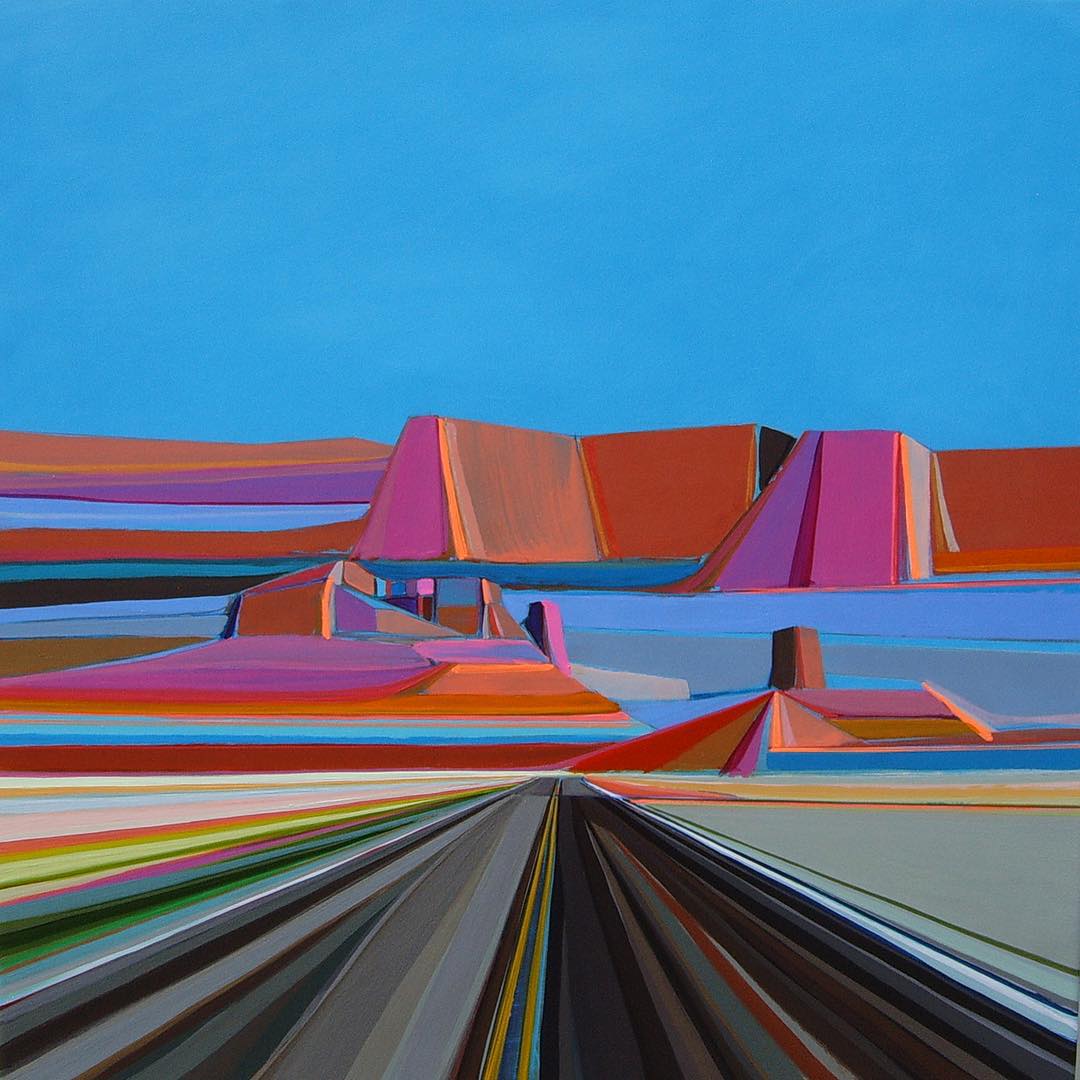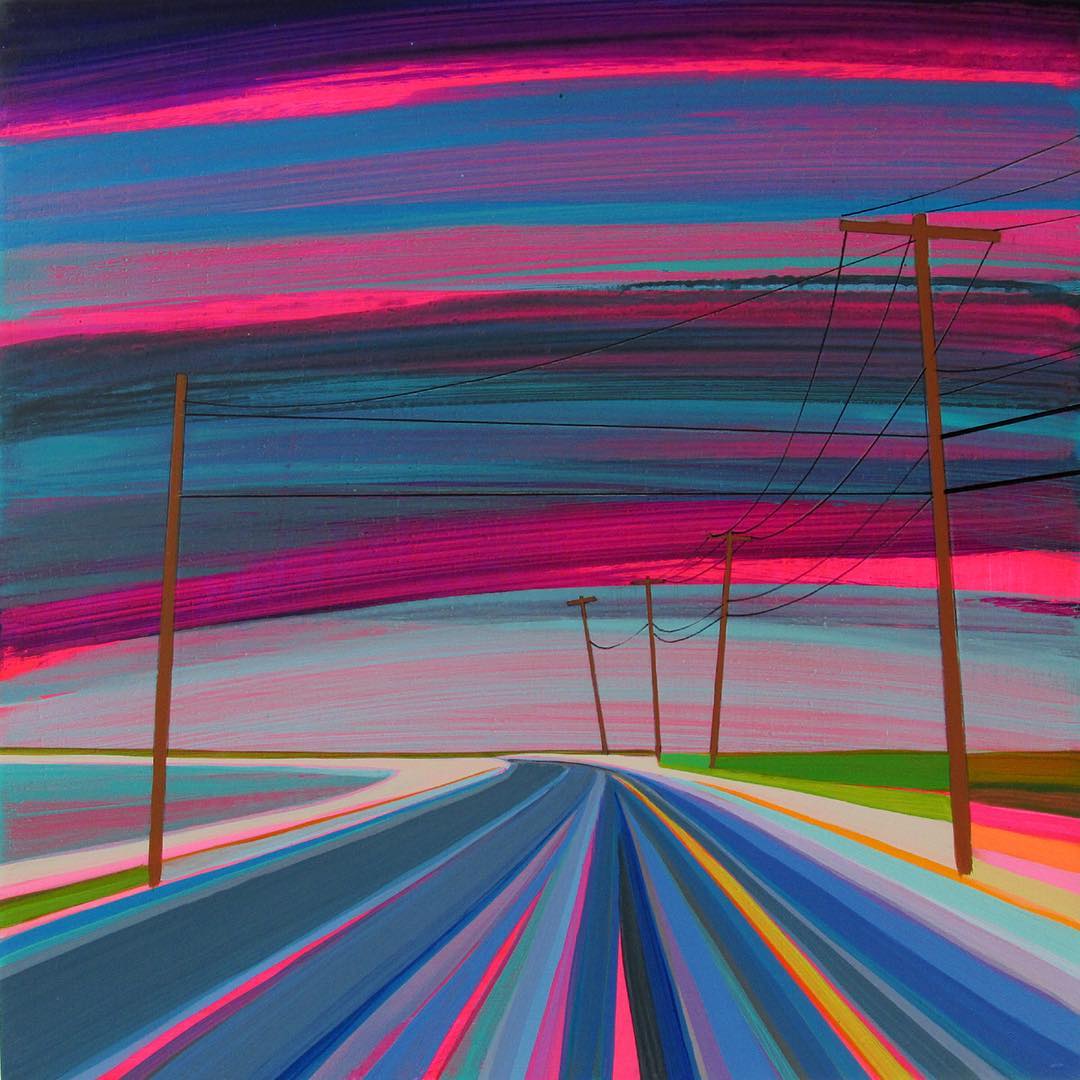 Click here to see more work by Grant Haffner.
Related:
Cubic Landscapes Are the Stuff Dreams Are Made Of

Bob Dylan Paints the American Landscape in a New Exhibition of His Artwork

Graphic Light Sculptures Turn Night Landscapes into Alien Terrain

When Landscapes Become Portraits Instead | City of the Seekers
Source: vice.com