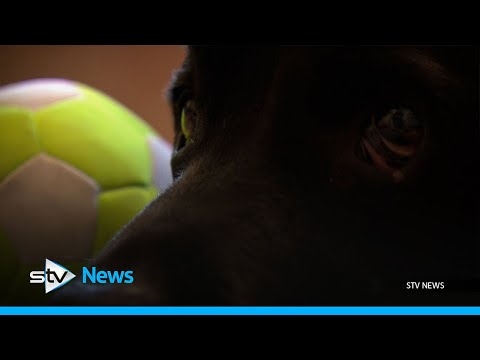 It's not just a video that dogs can respond to. The DogPhone system allows dogs to initiate a video phone call with their human by squeezing a soft toy.
Ilyena Hirskyj-Douglas, a professor of "Animal-Computer Interaction" at the University of Glasgow, developed the DogPhone with the assistance of Zach, her black labrador retriever. When Zach squeezes the ball, the dog's laptop triggers a video call to her. When Hirskyj-Douglas calls Zach, a ringing tone informs him that he has an incoming call. If he squeezes the ball, the call opens.
Hirskyj-Douglas explains to The Guardian that her goal for the DogPhone is to create a technology that animals can control. Animals, she argues, should have choices about how they interact with humans.
-via Dave Barry
Source: neatorama