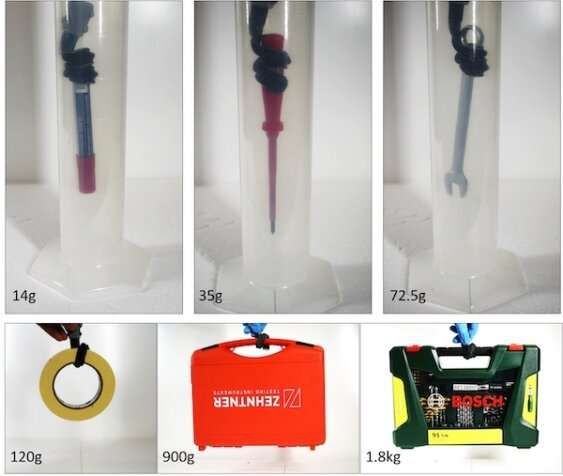 After finding inspiration in nature, engineers at UNSW Sydney have developed this soft fabric robotic gripper that can grip and pick up objects without breaking them, similar to how an elephant's trunk behaves. The engineers state that this technology could be applied in sectors where fragile objects are handled, such as in agriculture, and even in human rescue operations.
Dr. Thanh Nho Do, Scientia Lecturer and UNSW Medical Robotics Lab director, said the gripper could be commercially available in the next 12 to 16 months, if his team secured an industry partner.
He is the senior author of a study featuring the invention, published in Advanced Materials Technologies this month.
[…]
"Animals such as an elephant, python or octopus use the soft, continuum structures of their bodies to coil their grip around objects while increasing contact and stability—it's easy for them to explore, grasp and manipulate objects," he said.
"These animals can do this because of a combination of highly sensitive organs, sense of touch and the strength of thousands of muscles without rigid bone—for example, an elephant's trunk has up to 40,000 muscles. So, we wanted to mimic these gripping capabilities—holding and manipulating objects are essential motor skills for many robots."
Researchers have demonstrated in a test that a gripper prototype weighing only 8.2 grams could carry up to 1.8 kilograms, which is over 220 times its own mass.
Amazing!
Learn more details about this device over at TechXplore.
(Image Credit: UNSW Engineering/ TechXplore)
Source: neatorama