Though they may be vastly different in medium and form, the unlikely ceramic busts of Swedish artist Joakim Ojanen and the grainy black-and-white drawings of American artist Ryan Travis Christian both have a similar cartoonish essence, as if plucked from different parts of the same comic universe. It's unsurprising, then, that The Hole has brought the two artists together for a duo show, on view together in the gallery's New York space.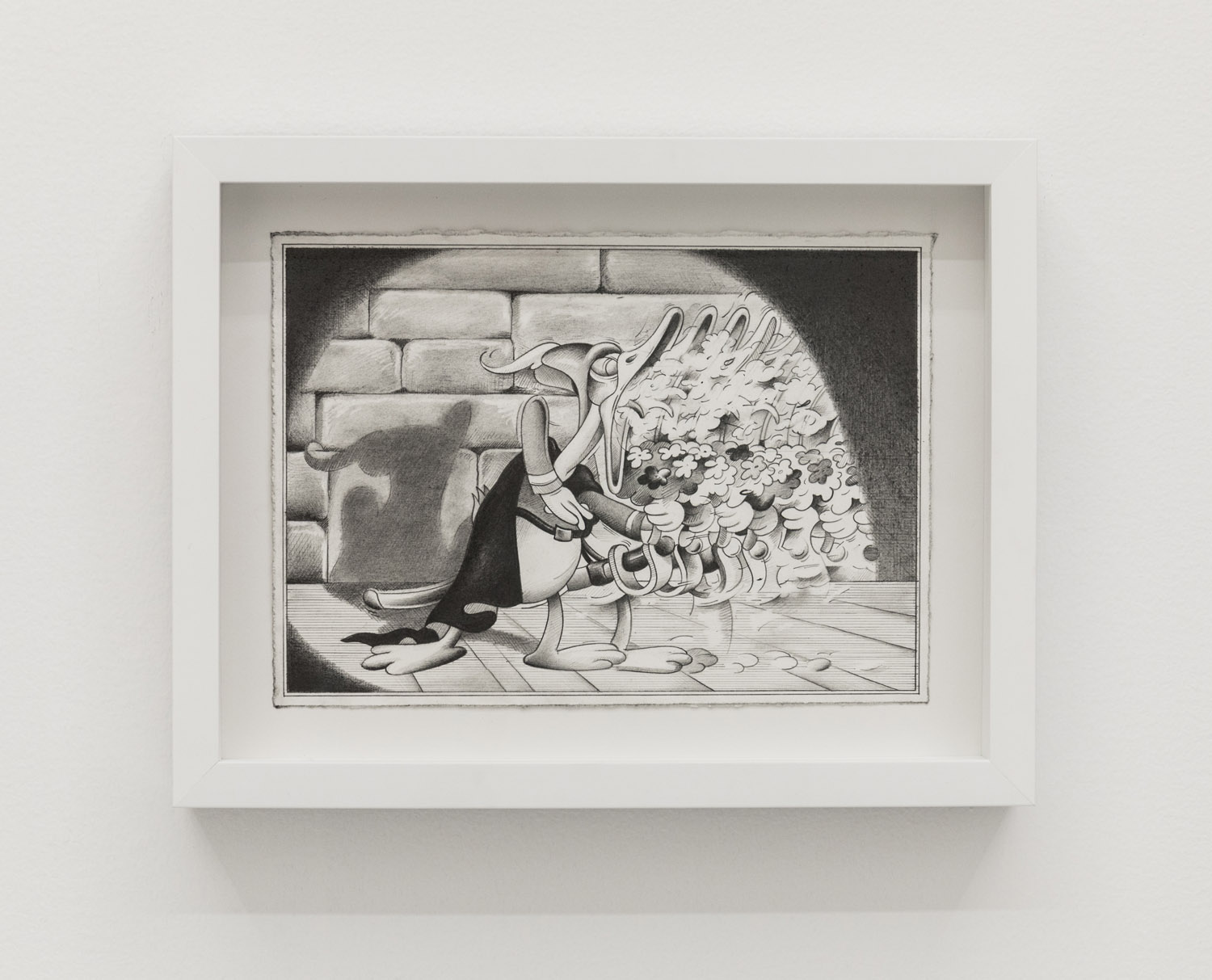 Ojanen's oval-headed busts, displayed side-by-side on a long, narrow table, bear a varied set of exasperated facial expressions. Below the eyes of each sculpture lie enormous trickling tears, at times looking more like facial deformations than eye secretions. Although they all seem to cry, their highly unsymmetrical faces portray a range of emotions, from a compatible jarring sadness to a severely off-putting morbid happiness, in seeming opposition to the tears.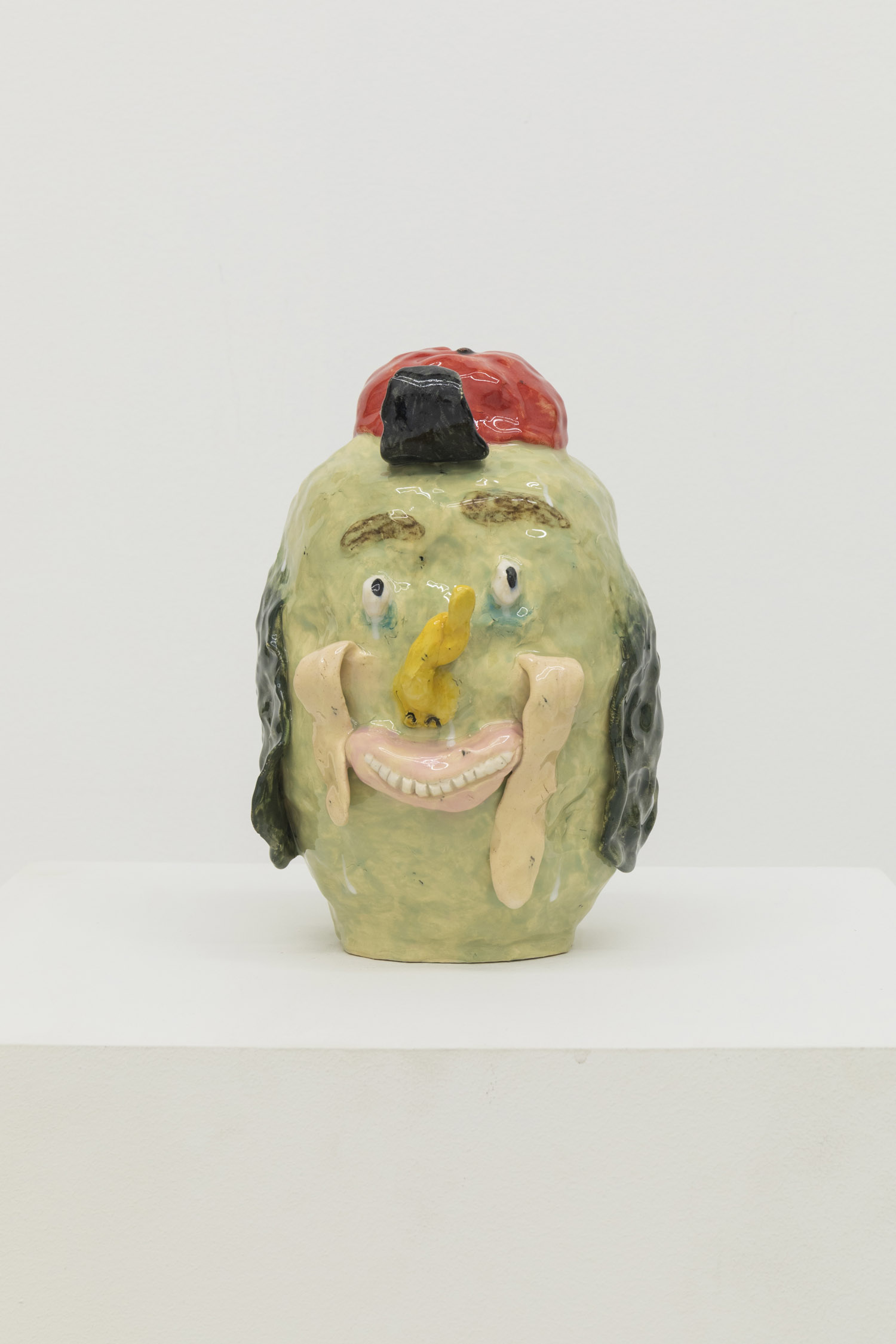 This unique and mildly terrifying aesthetic choice originated as an accident in the artist's practice: "It started a few years ago when I used too much glaze for the eyes, and it accidentally started to drip like tears," Ojanen tells Creators. "Back then, I did a lot of happy figures, and when I got the tear in place, it added more sensibility to the character, which I loved. I've been sticking to that since, with both the happy guys and the sad."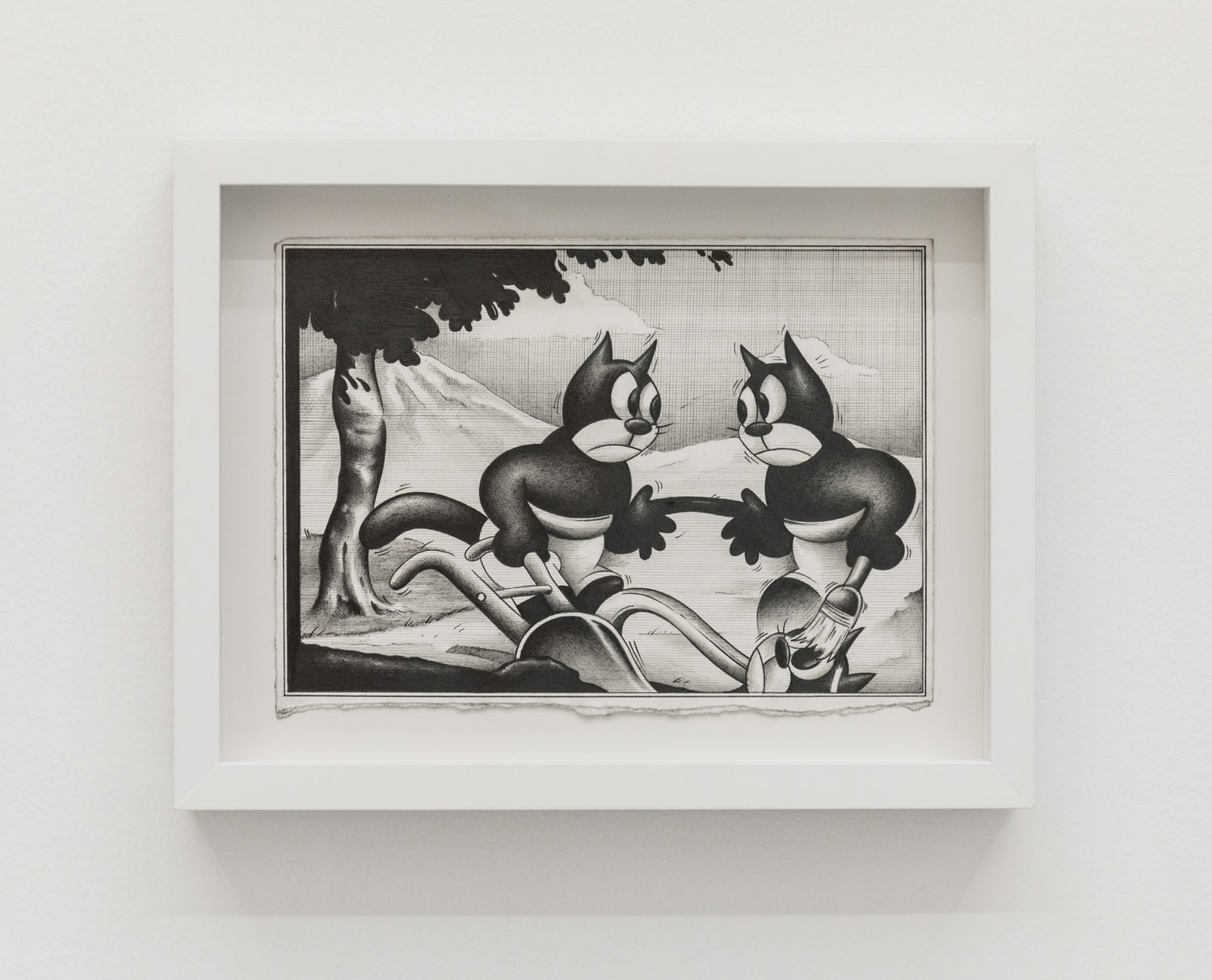 Where Ojanen's busts seem mildly cartoonish in their bizarre expressions, Christian's drawings pay clear homage to old-timey American cartoons. A Felix the Cat-esque being encounters various doppelgangers in one drawing, each appearing to have an existential crisis at the sight of the other. In another work, a line-up of 1920s style anthropomorphized cartoon animals sit on a bench together, each sketching crude drawings of naked, busty women, perhaps an allusion to the pronounced sexism of yesteryear, culturally concealed beneath the wholesome icons of television of the time.
Although he seems to criticize some societal aspects of the time, Christian clearly has a deep respect for the golden age of cartoons: "Since I was a kid, I've always thought that the ol' times cartoons were top notch, both in terms of aesthetics and content. I still think so; all of this modern Pixar shit bums me out. It seems so soulless to me," the artist explains.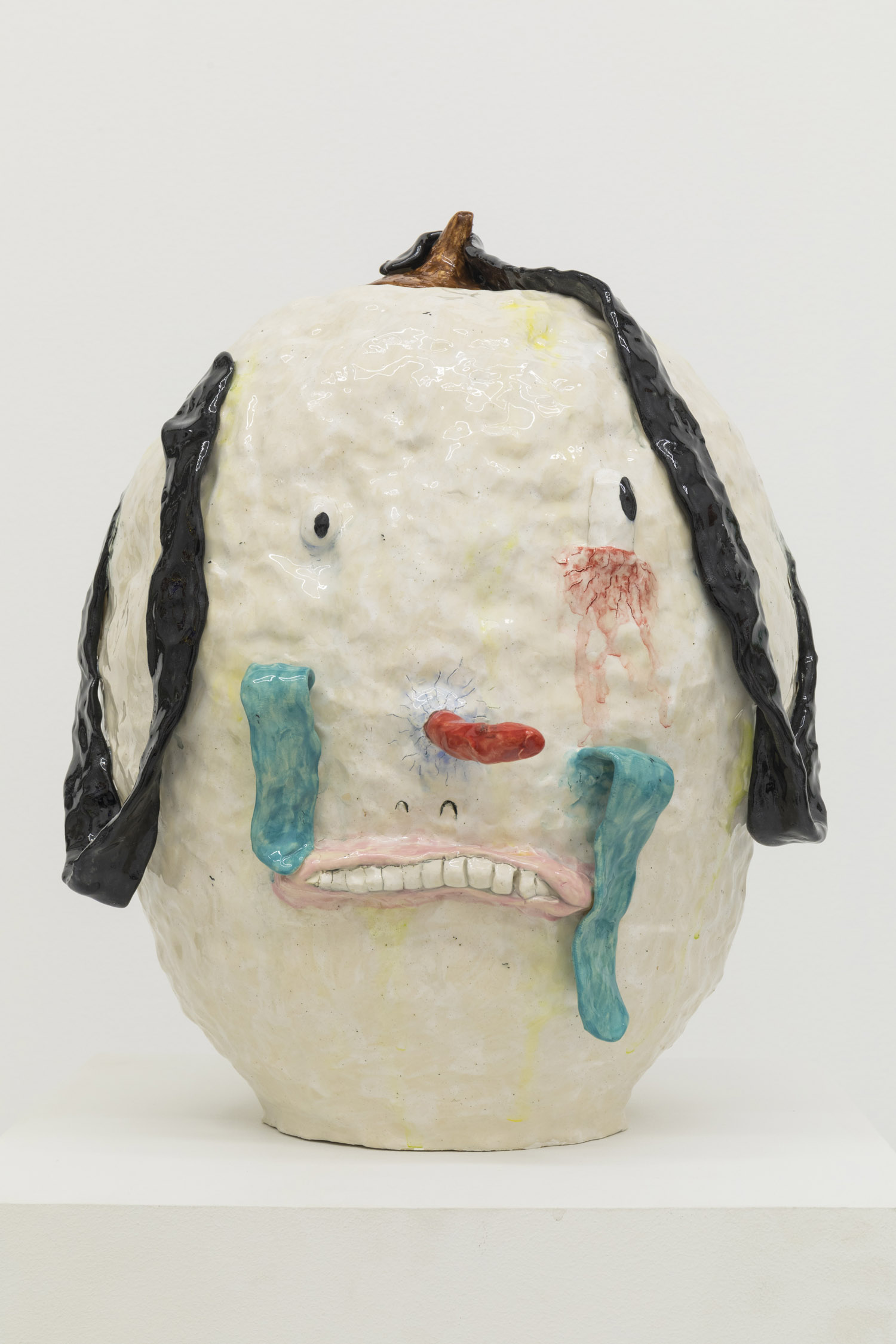 "In the old cartoons, the life breathed into intimate objects was so psychedelic. There was also a willingness to talk about real problems we deal with as humans," he adds. "These are just a few of the many reasons I'm smitten with that old style. I've basically felt that I wanted to carry that torch via image making, although I consider old cartoons just one of many tools I can use to talk about what I want to talk about in the studio."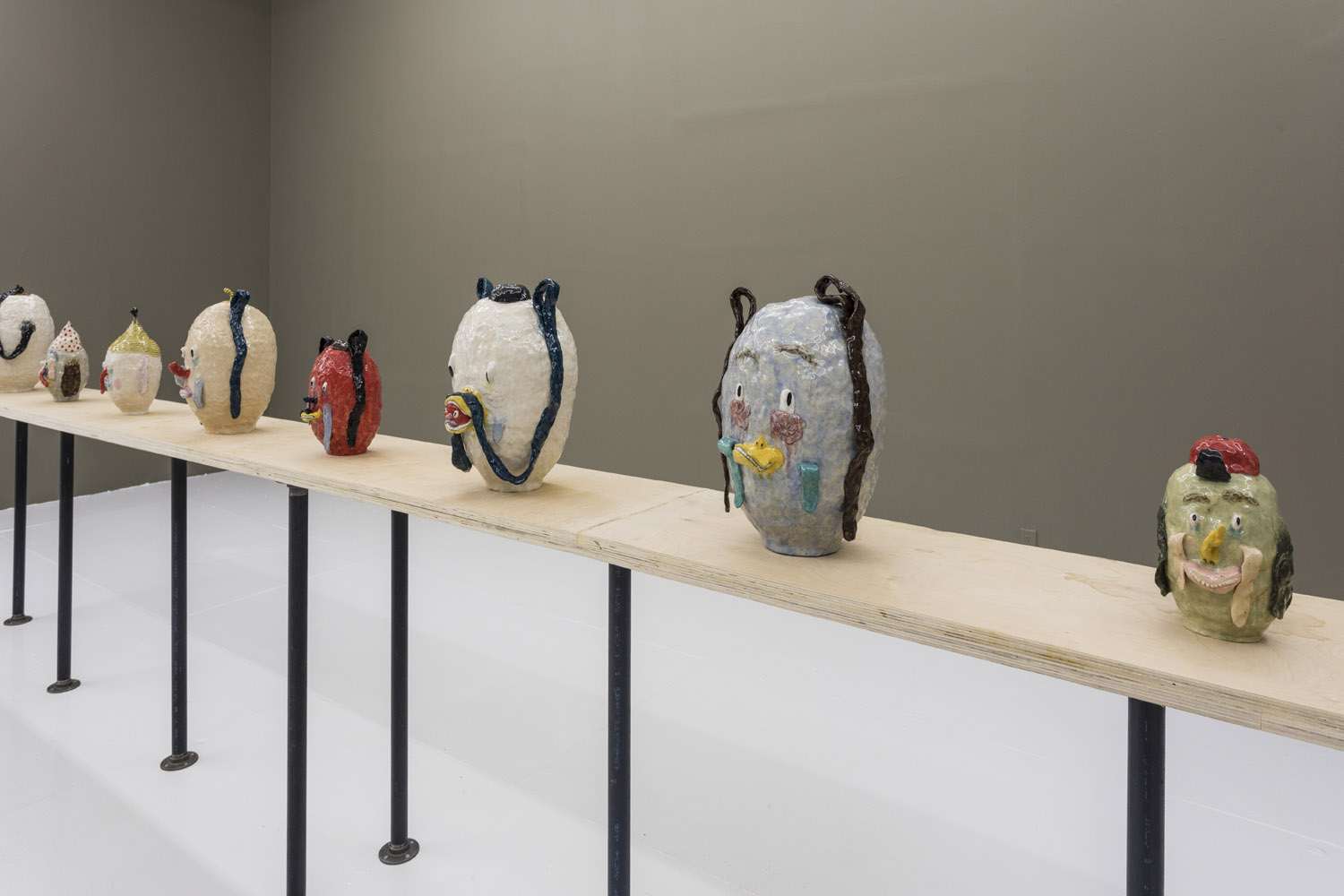 As for the pairing of his drawings with Ojanen's ceramic busts, Christian believes it is mostly about shared creative sensibilities between the two: "I think our bodies of work interact well. I hope I'm not speaking out of place on his behalf, but I've always felt we are drawn to similar things stylistically, like ducks for instance," he explains. "His work has an equally healthy dose of goofy, screwball stuff, but is also very clearly anchored in his own life experiences, just like my works are. We are a regular match made in heaven."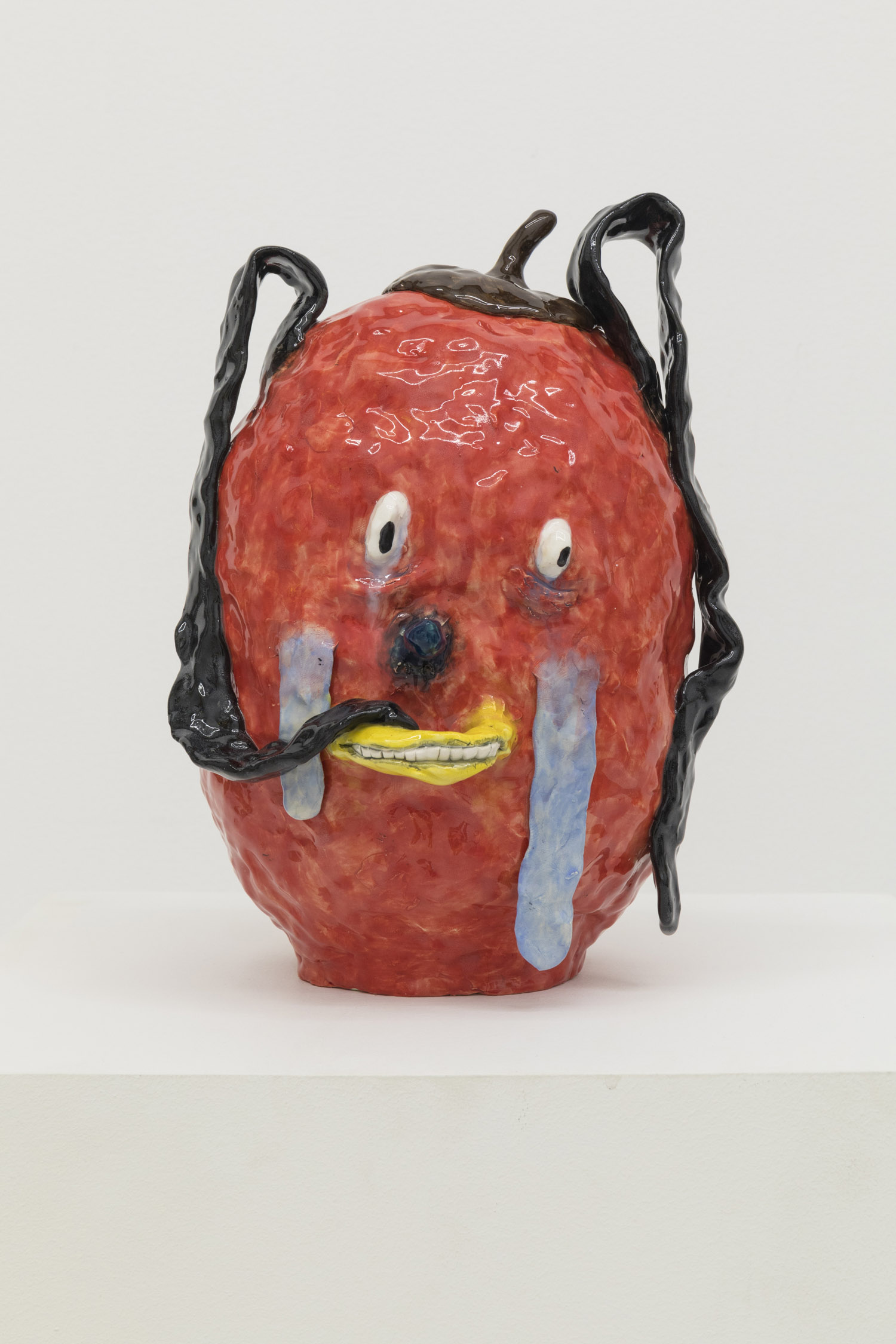 Joakim Ojanen And Ryan Travis Christian will be on view at The Hole until July 2nd. More of Ojanen and Christian's works can be found here and here, respectively.
Related:
Cartoons Become Faceless Comic Abstractions in 'Toonology'
When Disney and Dr. Seuss Made Racist Cartoons…
A Soft, Glowing, Spiky Exhibition Explores the Allure of Neon Colors
Source: vice.com