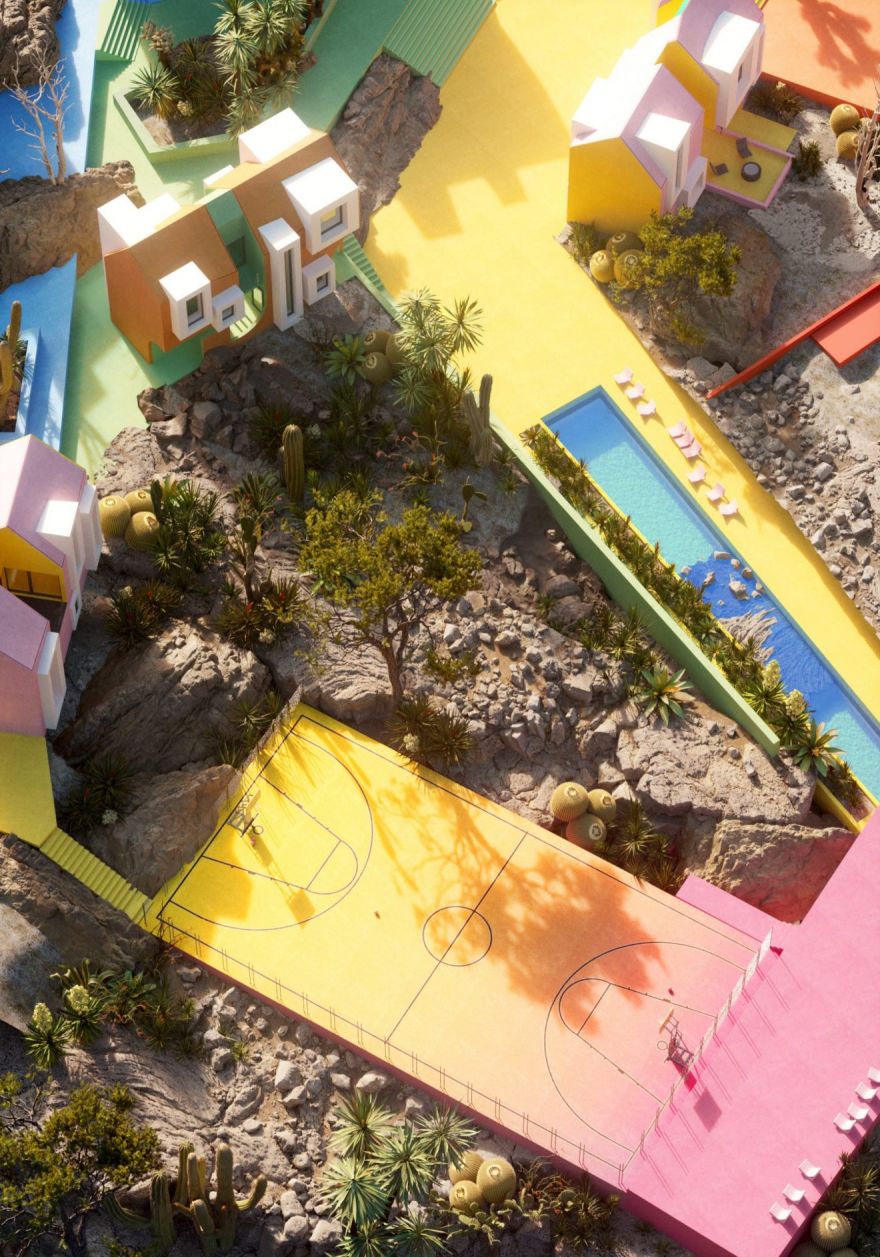 Escapism is one of the coping mechanisms people turn to during stressful times. Some of us feel trapped and isolated from the rest of the world. So what's the harm in trying to mentally get out of the situation you're in? Davit and Mary Jilayvan created a computer-generated community called Sonora Art Village. The village is full of colorful walkways, brightly-painted houses, and oddly-shaped courtyards and lots, as Plain magazine details:
There is no rhyme or reason to the design of this community. "The houses are located chaotically, each house has its own colorful path," they say. A jumble of medium and small houses exist alongside semicircular arches, passageways, small overhanding volumes, and social spaces such as a community pool and basketball court. They envisaged a lot of stairs as well, and we can very well imagine ourselves climbing each of them in anticipation of what we'd find at the top – "Making it feel like you're going up and down in a game like Supermario," as the siblings put it.
The surreal village exudes an intriguing appeal; it would without doubt be certified as 'highly Instagramable' if it actually existed. Whether that's a good thing or a bad thing, what's certain is that creating this utopia helped the siblings deal with the isolation and loneliness of lockdown. "We wanted to create a place where people can come and feel for a while in a completely different place, far from the grey reality, to feel like being in some bright 3D space, or even a cartoon," they note. "It's a place free from prejudice. We tried to create a completely different atmosphere that would exude joy, love and happiness." More images from their project on their Behance.
Image via Plain magazine
Source: neatorama