Nothing is permanent—especially not the ground on which we stand. Susan Austad creates mesh sculptures that cast a keen and intelligent eye on the way that the earth changes around us. Whether she's exploring volcanoes or glaciers, Austad's illuminated sculptures shed light on the scientific principles behind our changing planet. 
Austad's ethereal sculptures hang on the wall and beg viewers to think about how the world works. Although it's not quite fair to limit Austad's work to this world. She also looks to other planets and other galaxies. "Everything obeys the laws of physics," she tells Creators, "so the gases that make up the nebulas behave in a particular way, and that's fascinating to me."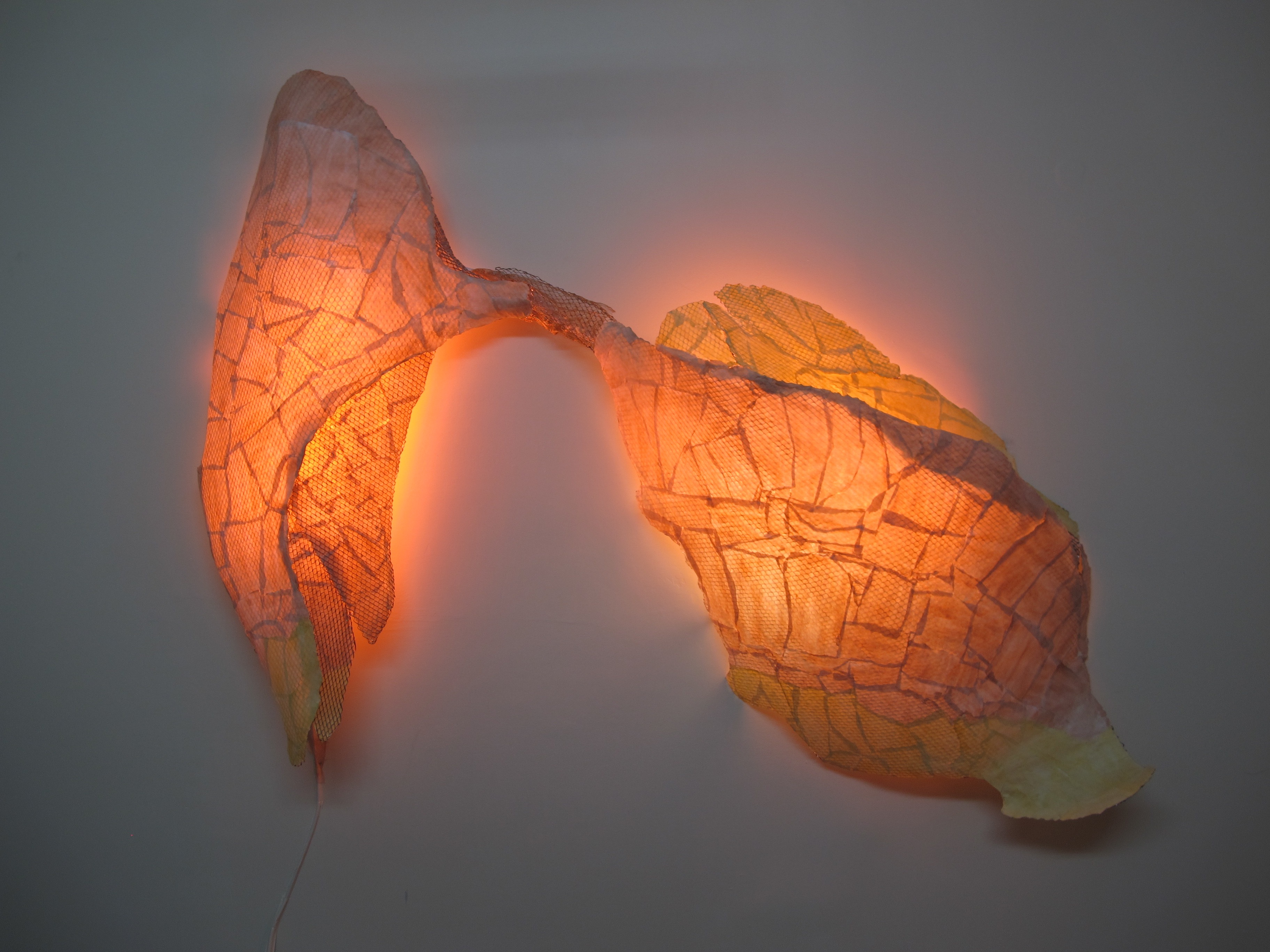 She has created a sculpture that mimics the small magellanic cloud, a dwarf galaxy near the Milky Way. "I didn't really study science, I just got interested in it," Austad says. "I'm reading a little every night. I started the work and then I started reading and then I got more fascinated."  
For more earthly pieces, Austad says she thinks about how man has changed his landscape and how the landscape changes and adapts itself. "Icebergs calve off glaciers and they go into the water and they melt," she says.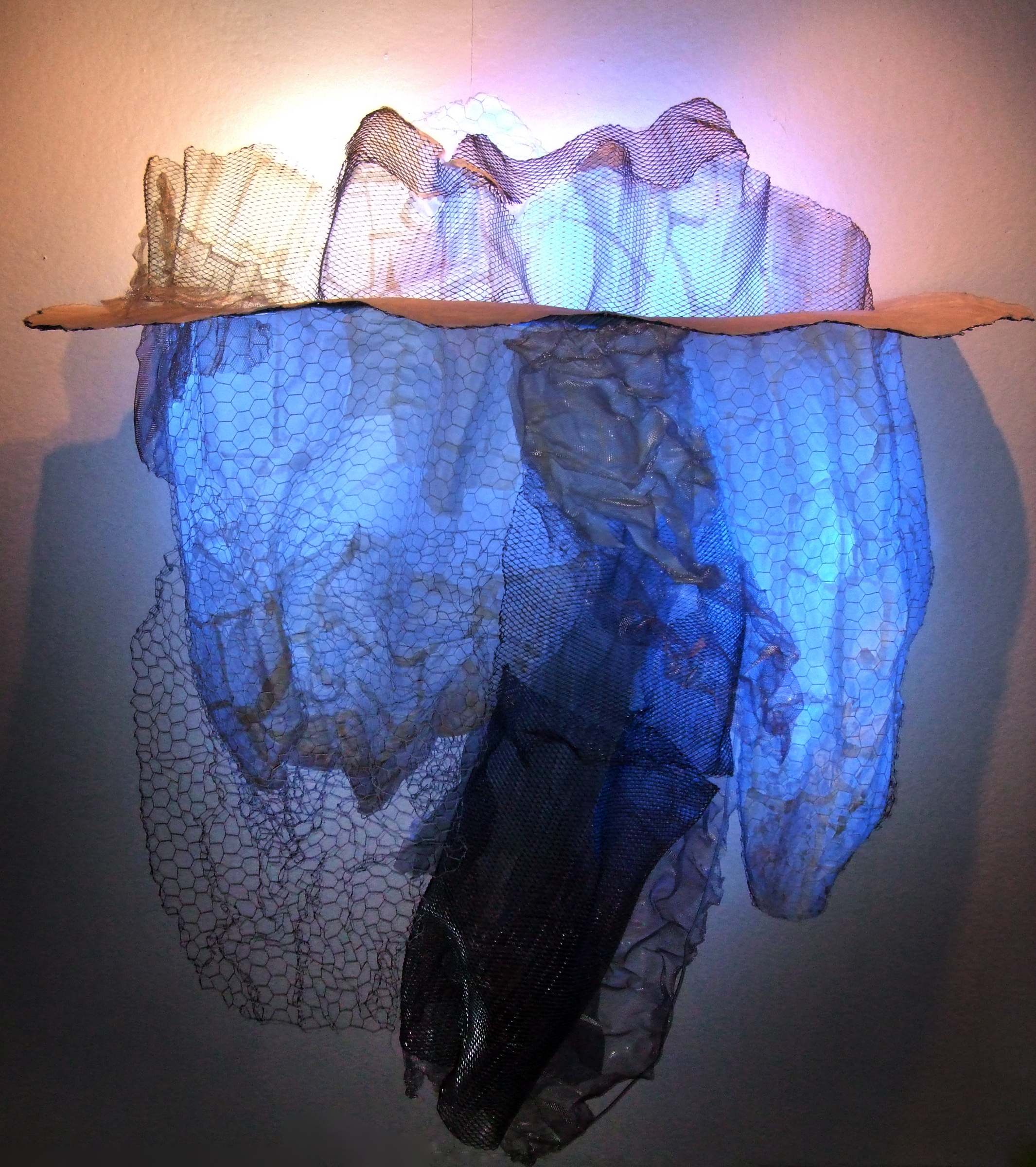 A volcano explodes and chars the earth and then, after a period of time, the land becomes more fertile than it was before. "So I was thinking about the changes. It's almost like alchemy, how things change from one thing to another."
The process of making the sculptures takes at least a few months. First, Austad begins by manipulating a structural mesh until she achieves the form she wants. Then, she lays paper mache on top of the form (it's a rice paper that has born torn and re-pieced together to achieve a more "organic" feel) and paints the entire piece. Somewhere along the way she plays with light embedded in the sculpture—which she admits usually changes throughout the creation process.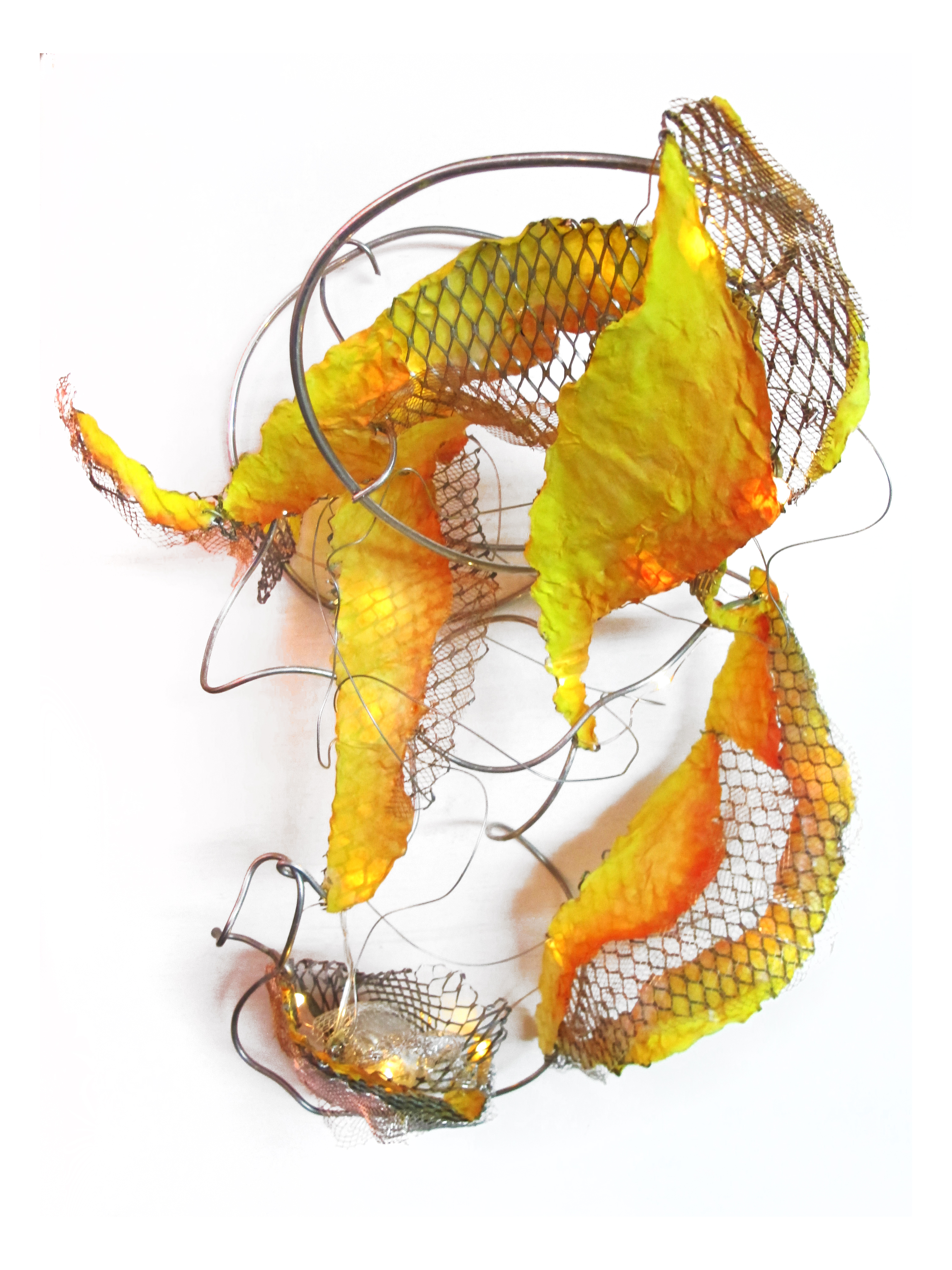 And, for as much as Austad is thinking about change while creating her work, the pieces themselves are impermanent things. "Because the materials are fragile, they could change and age in ways I don't really know," she says.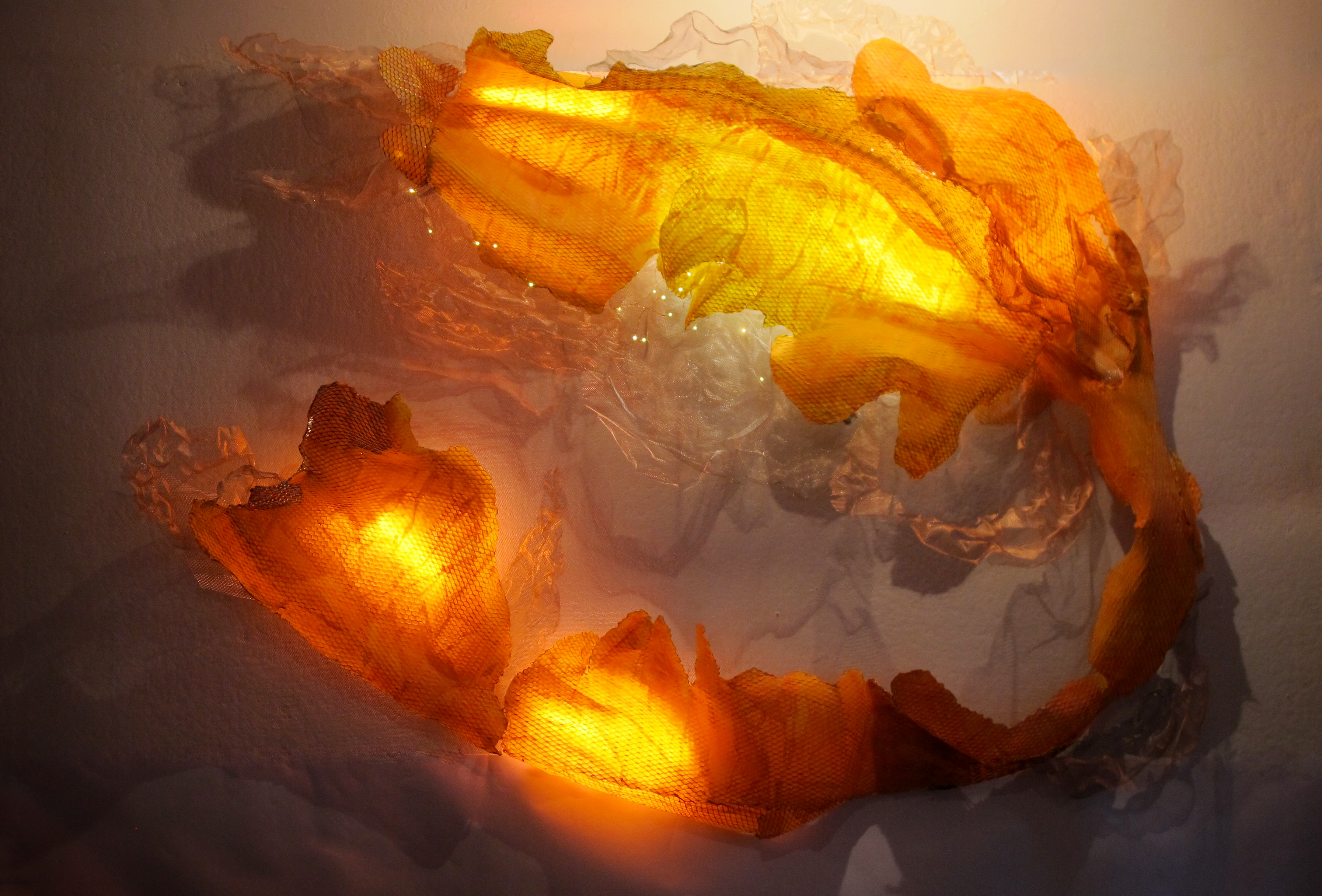 Austad's work is on display at the Wook + Flavio gallery in New York City until March 31. You can view more of her work on her website.
Related:
Climate Change Data Becomes Beautiful Nature Illustrations
These Opalescent Photos Are Beautiful Science Experiments
NASA's New Exoplanet Posters Have Us Booking Rockets to Trappist-1
Source: vice.com