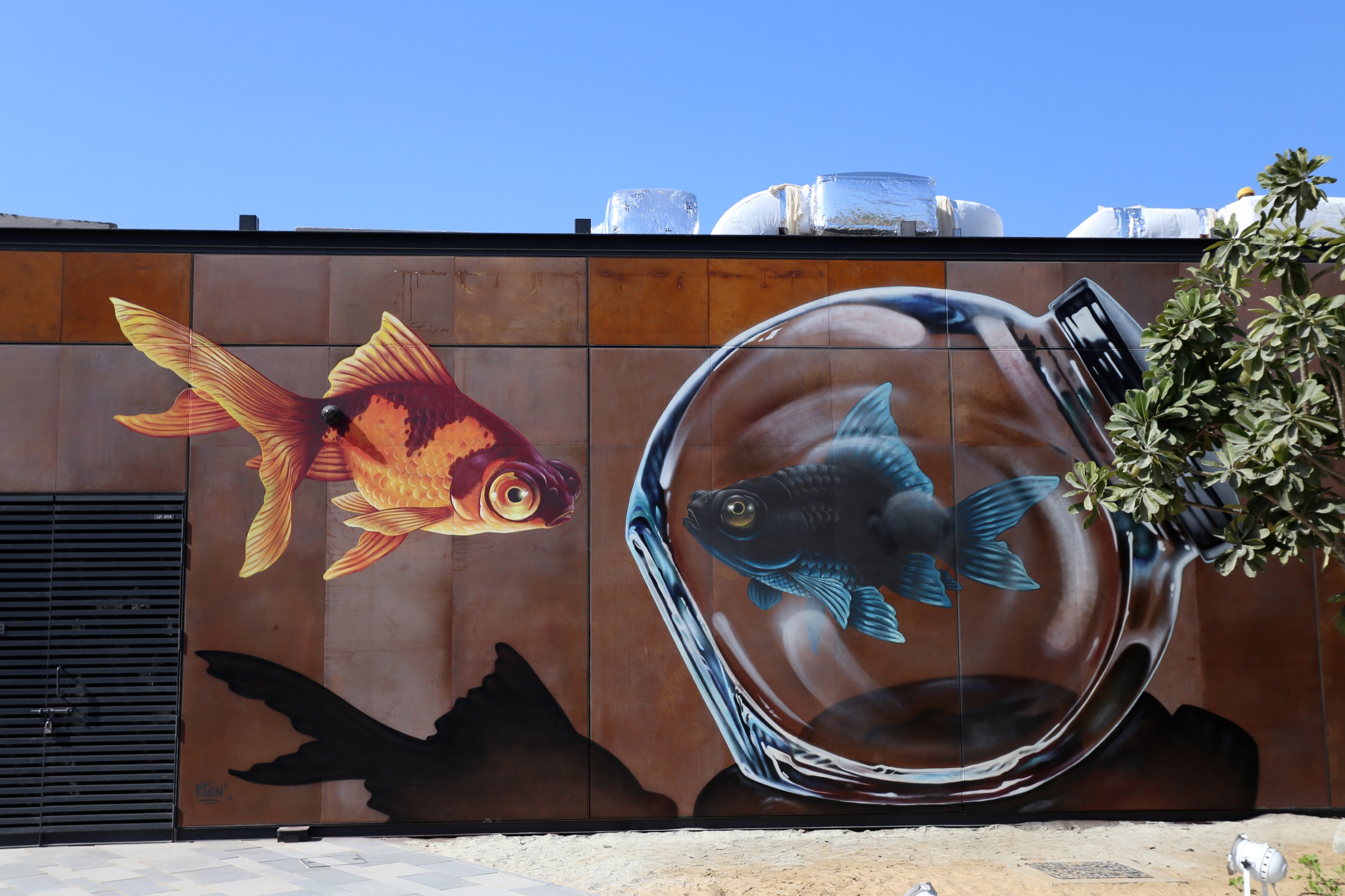 French street artist Etien, recently travelled to Dubai where he was invited to paint a new piece for the fourth edition of the Dubai Canvas 3D Art Festival.
Known for his stunning 3D anamorphic street art works, Etien brought to life this hyper-realistic piece showing two vibrant floating fish. The jar's transparency effect showcase Etien's impeccable technique. The piece was painted over the course of 4 days using acrylic and spray paint.
Take a look at more images below plus a full time-lapse video and then make sure to drop your two cents on Etien's new piece down in our comments section.
Images by Rom Levy
The post Etien in Dubai, UAE appeared first on StreetArtNews.
Source: streetartnews.net