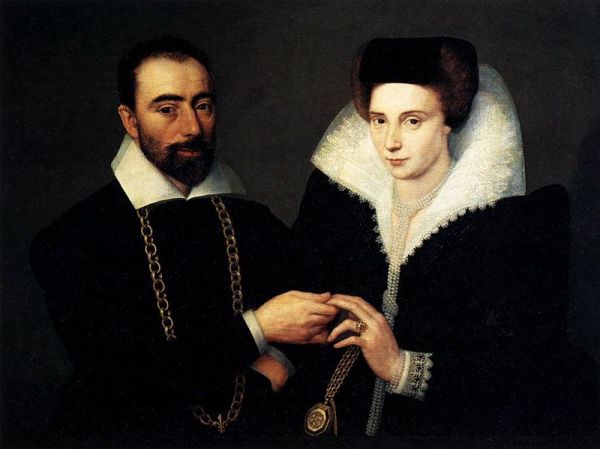 While divorce has been difficult to achieve throughout most of history, there was a peculiar period from the 14th through the 17th centuries where a woman could get a divorce on the grounds of failure to have sex, most likely due to impotence. Men could take advantage of the loophole in the laws, too, but few wanted to go that route. Thousands of such divorce trials took place, and the records survive for our edification. Although the stories can be salacious, what's most notable about the article is the bizarre lengths the author goes to in order to use every possible metaphor for sexual terms.  
Moving swiftly on, in other cases, a (male) doctor might be hired to stimulate the man's noodle to see if it could be cooked al-dente. Understandably, even men capable of normally rising to the occasion struggled to do so under these circumstances.

For example, in one famous account of the Marquis de Gesvres, it is noted, in his case he was able to achieve a partial erection while being examined, but the examiners felt the, to quote, "tension, hardness, and duration" were inadequate for the required cloning via boning.

Lucky for the men, many of the males who were a part of the trial were sympathetic to this plight, and so failing to release the Kraken wasn't usually immediately seen as a definitive sign that the man wasn't capable of having his corn dog battered under more normal circumstances.

Further, some men even stated their inability to perform during the trial was because the wife had hired a sorcerer to bewitch his giggle stick, such as the case of one Jacques de Sales. In 1603, de Sales was subjected to such a trial and, when he couldn't salute the jurors, stated his wife herself had cast a spell on his penis to keep it from saying hi.
Read more of the details of the impotence trials at Today I Found Out.
Source: neatorama