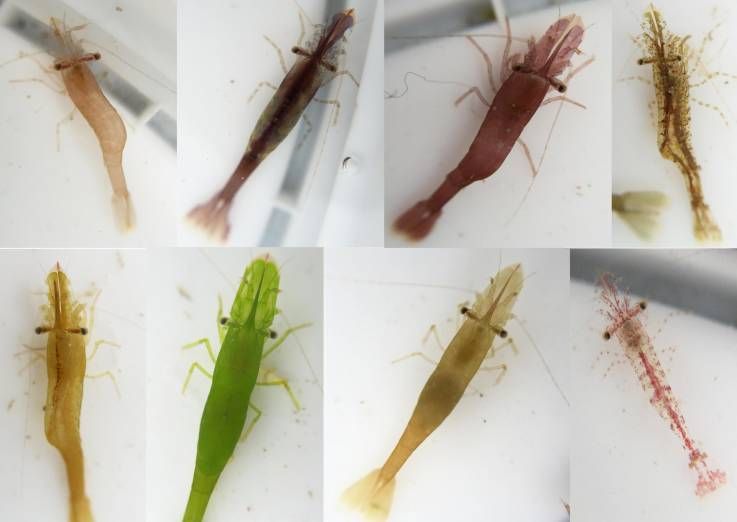 If you are a fan of the Disney film Tangled, you may remember Rapunzel's cute tiny friend, Pascal (who's a chameleon, by the way). A chameleon has the ability to camouflage with its surroundings in order to protect itself from predators.
Another creature similar to this is a chameleon prawn (Hippolyte varians), which can be found in rock pools and gullies in the coastal waters of northern Europe. The animal, usually measuring over an inch length, has a wide range of colors: red, brown, green to almost transparent with red or yellow blotches.
A group of researchers from the University of Exeter, in the U.K., and the Federal University of ABC, Brazil, conducted a study about the unusual camouflage abilities of the chameleon prawn.
"We measured the camouflage of prawns to the vision of their predators and recorded color change in the lab, and found the prawns can improve camouflage against their new backgrounds over a number of weeks," he said. "Seaweeds vary seasonally in U.K. rock pools and this ability probably enables prawns to maintain camouflage throughout the year.".
Interested to know more of the study? Head over at Newsweek for more details.
Image: Martin Stevens
Source: neatorama