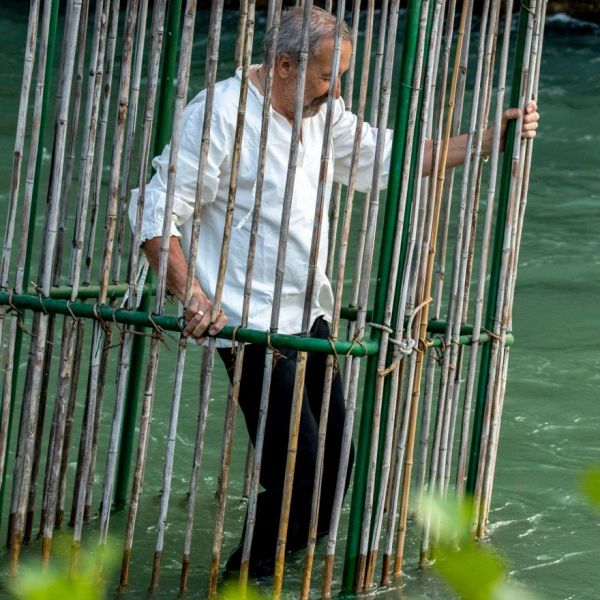 Before you get too excited, I must manage your expectations: the townsfolk do eventually pull the politician back out of the river. The immersion is a temporary affair.
Trento in northern Italy holds an annual celebration called Feste Vigilane to celebrate the life of their patron saint, Vigilis, who was martyred after ordering Christians to throw an idol into the Adige River. My Modern Met explains that part of the festivities includes the Tonca, a ritualized and comedic dunking of a selected villain into the river.
A dramatic presentation of a Court of Penance determines who in the town is most worthy of being dunked. Politicians are a favorite choice. At the time of the Tonca, the convict is lowered into the river three times to the amusement of the population.
Photo: Feste Vigilane
Source: neatorama