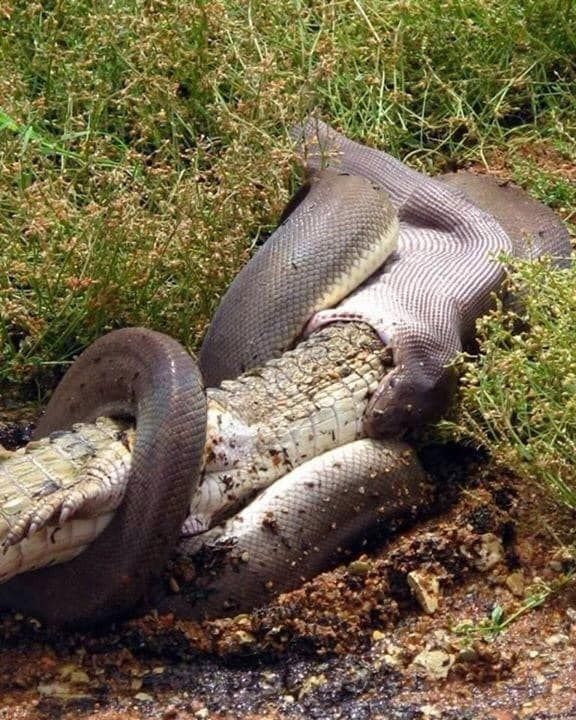 Martin Muller was kayaking near Mount Isa, Queensland, Australia, when he came upon an olive python swallowing an entire crocodile.
Was he in danger? Of course not! Olive pythons are only the second largest snake species in Australia and they're not venomous.
The photo sequence shows the python safely eating the crocodile, then staring at Muller. The Australian Daily Mail talked to a blasé wildlife expert about the encounter:
GG Wildlife Rescue Inc owner Michelle Jones told Daily Mail Australia that she keeps two olive pythons as pets.
'It's common for them to eat pretty much anything if they can fit it in their mouth,' she said.
Ms Jones added that the pythons can 'unhinge their jaw' to extend their bite – and it was was not uncommon for them to attempt to eat a crocodile.
-via Dave Barry
Source: neatorama