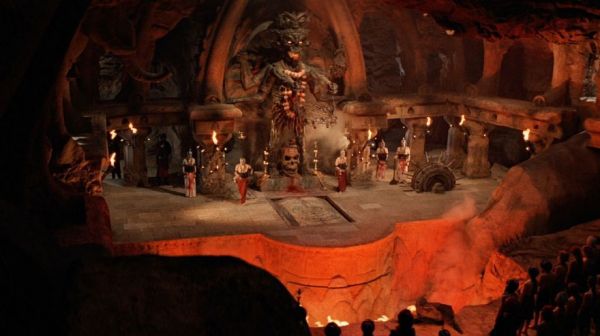 The 1984 film Indiana Jones and the Temple of Doom was so different from Raiders of the Lost Ark that it almost turned fans off the character, which made the return-to-form Indiana Jones and the Last Crusade look all the better. We understood Nazis, and the guys who fought them were the good guys. It's not so clear in The Temple of Doom. Mel magazine asked archaeologists from all over for their opinions on the character.  
Larry Coben, archaeologist and founder/executive director of the Sustainable Preservation Initiative: Indiana Jones isn't really an archeologist except in name. He doesn't excavate in any of the movies, he doesn't do surveys — he's a treasure hunter, and archaeologists aren't treasure hunters. The only thing I think I can say is that a lot of archaeologists would like to punch Nazis too, but that's really the only similarity.

That said, it's a great adventure story and Indiana Jones is fun. It's inspired people to get interested in archaeology — I would say that Indiana Jones has inspired a whole generation of people to be archaeologists. Archaeologists always say that it's awful and it's terrible and it is all those things. But I suspect there would be far less public interest in archaeology and far less funding for archaeology if not for the interest that he attracted. Saying that might get me in trouble with some of my colleagues, but I think it's true.
The other archaeologists agreed that Indiana Jones isn't at all like a real archeologist, and The Temple of Doom had even more problems than the other films (the fourth one is mostly ignored). Read what they have to say, especially archaeologists who know India and explain the many things the movie got wrong.

Source: neatorama