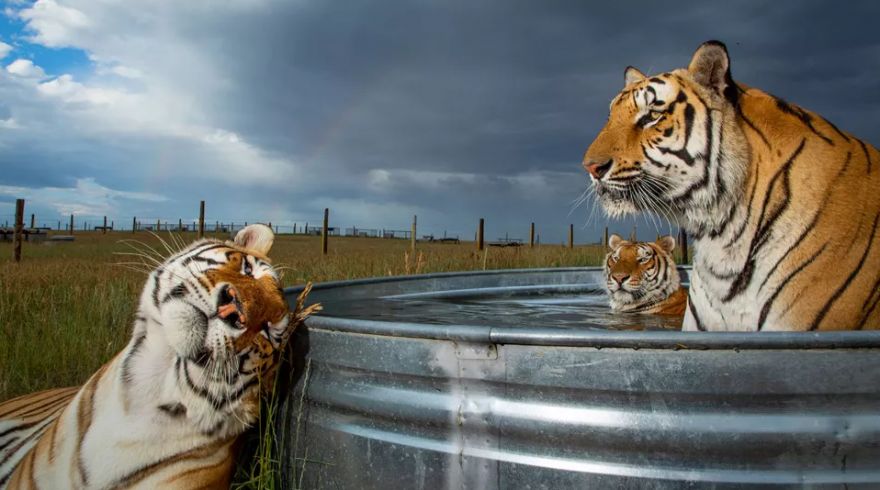 Big Cats is an exhibition by photojournalist Steve Winter that shows another side to the wild cats that roam around different jungles and grasslands. The exhibition, which will be featured in the Siena Awards Festival, aims to raise awareness of the plight of these critically endangered animals. In addition, consider: sleepy big cat photos! Digital Camera World has more details:
From the mountaintops of the Himalayas, through India's jungles and grasslands, to the Rockies of the American West and to South America's Amazonian rivers, Steve Winter's amazing 'Big Cats' photos reveal some of the world's most elusive wild cats in their natural habitat.
Originally starting out as a photojournalist for Black Star Photo Agency, Steve has gone on to produce stories for GEO, Time, Newsweek, Fortune, Natural History, BusinessWeek and Scientific American, among other publications. He became a National Geographic photojournalist in 1991 and in 2013 National Geographic published his wildlife photography book Tigers Forever: Saving the World's Most Endangered Cat, co-sponsored by Panthera, the world's leader in Big Cat conservation.
Image via Digital Camera World
Source: neatorama