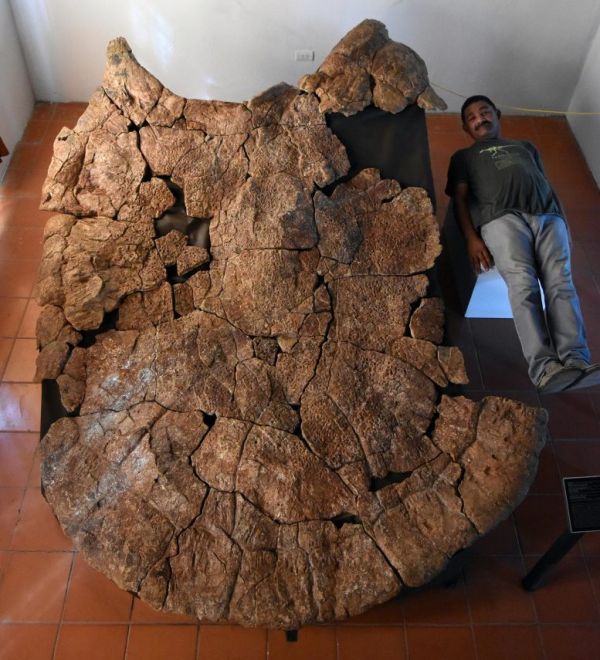 A giant extinct turtle was discovered in the tropical regions of South America in the 1970s. It was given the painfully generic name of Stupendemys geographicus. The turtle lived five to ten million years ago, but only recently have fossils been found that are intact enough to give us a real vision of its size. The S. geographicus fossil shown above is accompanied by a paleontologist for scale.  
Researchers of the University of Zurich (UZH) and fellow researchers from Colombia, Venezuela, and Brazil have now reported exceptional specimens of the extinct turtle recently found in new locations across Venezuela and Colombia. "The carapace of some Stupendemys individuals reached almost three meters, making it one of the largest, if not the largest turtle that ever existed," says Marcelo Sánchez, director of the Paleontological Institute and Museum of UZH and head of the study. The turtle had an estimated body mass of 1,145 kg (~2,500 pounds) — almost one hundred times that of its closest living relative, the big-headed Amazon river turtle.
Believe it or not, this turtle had to worry about predators. Read about the largest turtle ever at SciTechDaily.
(Image credit: Edwin Cadena)
Source: neatorama