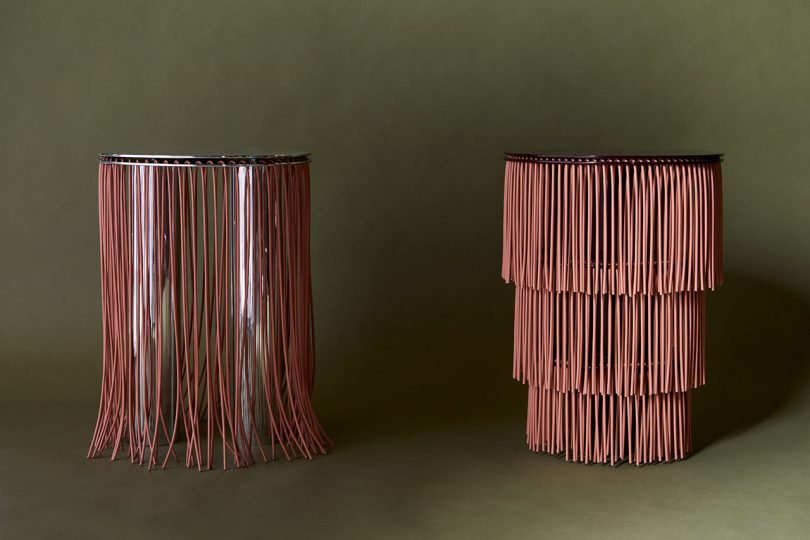 Molly Purnell is a Los Angeles-based designer and founding partner of LAUN. A native of Southern California, Purnell has always spent time outdoors and was inspired to start LAUN with Rachel Bullock after noticing a gap in the outdoor furniture market for innovative and sculptural design. Since launching the studio with their furniture line in 2018, LAUN has been expanding into residential architecture and interiors in recent years.
The studio's work perfectly combines Molly's background in fine art, architecture, and woodworking. She designs and manages projects for LAUN Studio and LAUN Objects, while also managing much of the business operations. She received her Master of Architecture from the University of Texas Austin, a B.A. in Fine Art from Reed College, and studied woodworking and furniture design at the Oregon College of Art and Craft. Molly has collaborated as a designer and project manager with nArchitects, Ilan Dei Studio, Lisa Ano Studio, and Chet Callahan Architecture among others.
Today Molly is joining us for Friday Five!
1. Film
I love living in Los Angeles because of the proximity to the film and TV industries, but I also love that I'm not at all a part of it. Before the pandemic, I would see movies every Saturday after having a gin martini with my grandfather. We'd go to the Laemmle in Pasadena and see whatever foreign film was playing and then go to a late dinner to discuss. He passed away last year, but I've recently been venturing out again with my husband. A few weeks ago, we saw the Norwegian film "The Worst Person in the World," and I've been inspired to cut my hair short and dye it pink.
2. Gardens
The Huntington Library in San Marino is a treasure. We used to go almost every weekend during the early part of the pandemic because it was one of the only cultural sites still open to the public. My favorite spaces are the Desert Garden, the Japanese Garden, and the Thornton Portrait Gallery, which has a new piece by Kehinde Wiley inspired by the classic painting "Blue Boy" by Thomas Gainsborough.
3. Playgrounds
I have two kids under five, so I spend every weekend day at a playground. I love going to different neighborhood parks and exploring the city. It's also the best people watching – you see everyone there from nannies to celebrities. My favorites are Lacy Park in San Marino, Garfield Park in South Pasadena, Cleland Park in Mt. Washington, and Irvine Terrace Park in Newport Beach which has an epic view of the ocean.
4. Los Angeles Pools
There's nothing more iconic LA than a backyard or hotel pool. I'm obsessed with the Instagram feed of Johnston Vidal Projects who build pools for a lot of the landscape architecture firms in the area. They are the best of the best.
5. My Sons
One of the best pieces of advice I received as a parent was to be as interesting a person as possible for your kids. I hope they see me as someone they can look up to.
Work by Molly Purnell + LAUN:
Source: design-milk