Family Art Class: Friday Art Night—Slow Stitching
pesquivel
Mon, 09/13/2021 – 09:06
Friday Art Night classes are a great way to end the week! Let's relax, and create! For ages 8+.
Using fabric scraps, simple stitching techniques, and a few embellishments, make a small textile or a patch to embellish clothing, a tote bag, and more. With artist Peggy Hasegawa.
 
Supplies needed for this class:
Fabric for the base of your project  (any size you wish). 

Fabric scraps

Embellishments, optional.  Buttons, sequins, lace, felt shapes, etc.  you may need a second, thinner needle for embellishments like buttons and sequins.

Glue stick. (Not liquid glue)

Thread (regular, embroidery thread, yarn, thin ribbon, etc.    Please  make sure the thread, yarn, etc. will go through the eye of the needle and go through the fabric. 

Pins

A pair of scissors

Needle (regular or plastic). Please make sure the needle will go through all fabric and embellishments.  If you are using a plastic needle or a blunt tapestry needle, you will need looser weave fabric.

A pencil or pen


 
About the Instructor
Peggy Hasegawa is a paper-lover specializing in handmade book arts. An arts educator for more than twenty years, she teaches classes and festival workshops at LACMA and other museums and institutions in Southern California.
Short Title
Family Art Class: Friday Art Night—Slow Stitching
Age Limitations
Art Class is designed for children ages 8+; children ages 7 and under will not be admitted.
Policies/Notes
Pre-registration is required for all classes.
This class will take place online via Zoom.
For additional art class information, please contact @email.
For ticketing support, contact @email. Please visit LACMA's FAQ page for our refund policy.
Primary image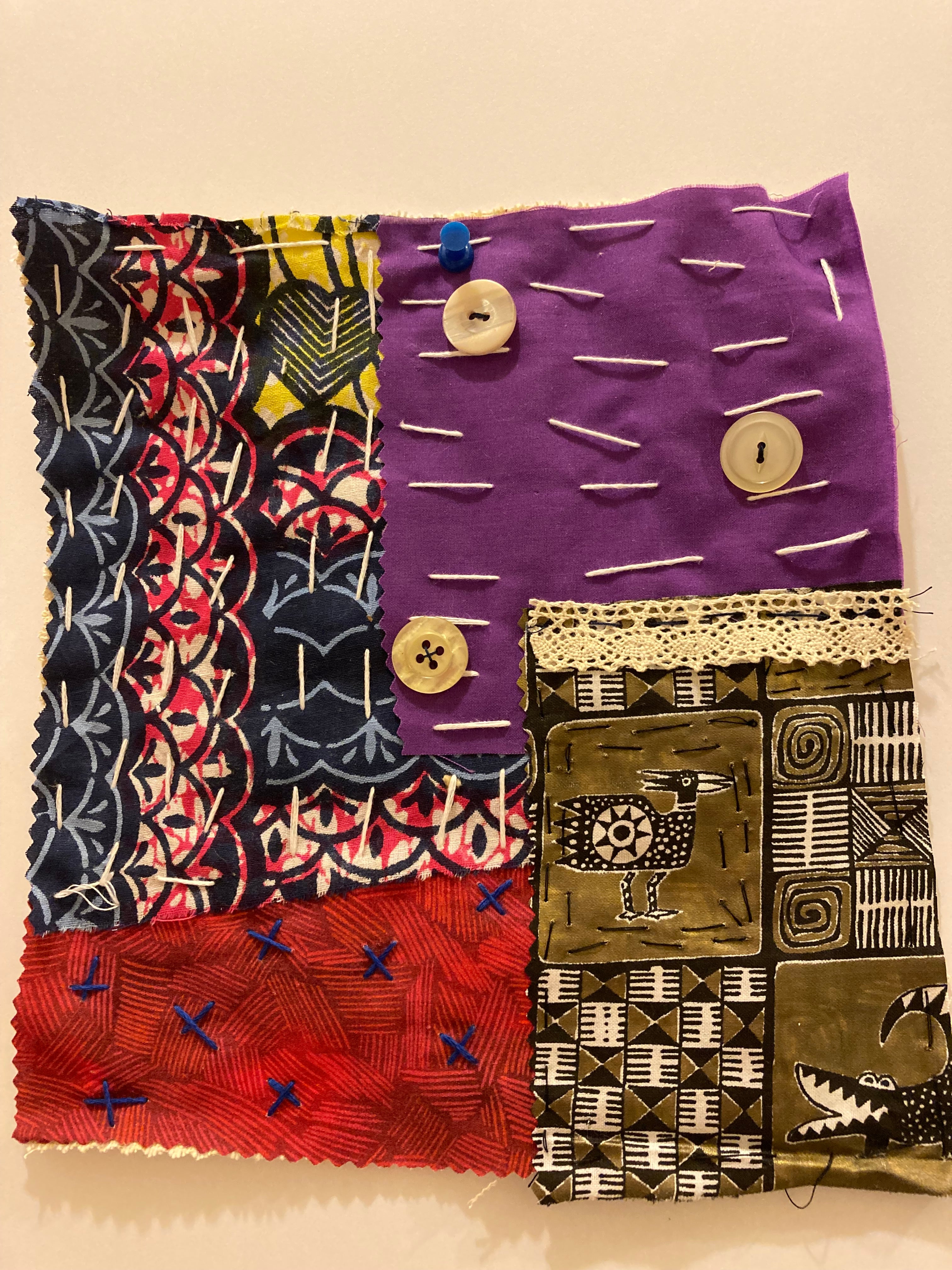 Date
Fri, 10/08/2021 – 18:00
– Fri, 10/08/2021 – 20:00
Mobile tile settings
Image tile format
Exhibition Format
On-sale time
Mon, 09/13/2021 – 09:06
Credit line – Left column
Image: Photo © Peggy Hasegawa
Learn more about the complete catalogue of LACMA programs for all ages—many free. Discover film screenings, art talks and classes, music, creative fun for kids, wellness activities, and more.
Ticket price
NexGenLA Members $15; General public $18 (per household)
Module
Enable "Add to Calendar" button
On
Source: lacma.org