Family Art Class: Fun and Fantastic Flower Fold Book (Ages 6+)
pesquivel
Fri, 12/24/2021 – 16:21
Learn the fun and fantastic flower fold structure and make a book of repeated forms that changes size and unfolds into a sculpture! Add artwork, text, poems, and wishes, and create your personal vision for 2022! With artist Debra Disman.
Join on your computer or tablet wherever you have internet. A Zoom link and art materials list will be sent to you prior to class. Students are responsible for providing their own art materials based on recommendations provided by the teaching artist.
Supplies needed for this class:
1–3 gluesticks 

Cardboard, cardstock, or tagboard, to cut for covers

Scissors

Optional:

Stickers

Ribbon

Scrap/decorative paper

Magazines to cut up

Any other memorabilia or items that can be cut up and glued
About the Instructor
Debra Disman is a Los Angeles-based artist working primarily in the form of the book, both as a solo practitioner and in the public sphere of community engagement. As a maker and teaching artist, she creates projects that push the boundaries of the book into new forms and encourages her students to do the same while learning book-making skills and techniques and having fun!
Short Title
Family Art Class: Fun and Fantastic Flower Fold Book (Ages 6+)
Age Limitations
For children ages 6+ and members of their family
Policies/Notes
Pre-registration is required for all classes.
This class will take place online via Zoom.
For additional art class information, please contact @email.
For ticketing support, contact @email. Please visit LACMA's FAQ page for our refund policy.
Primary image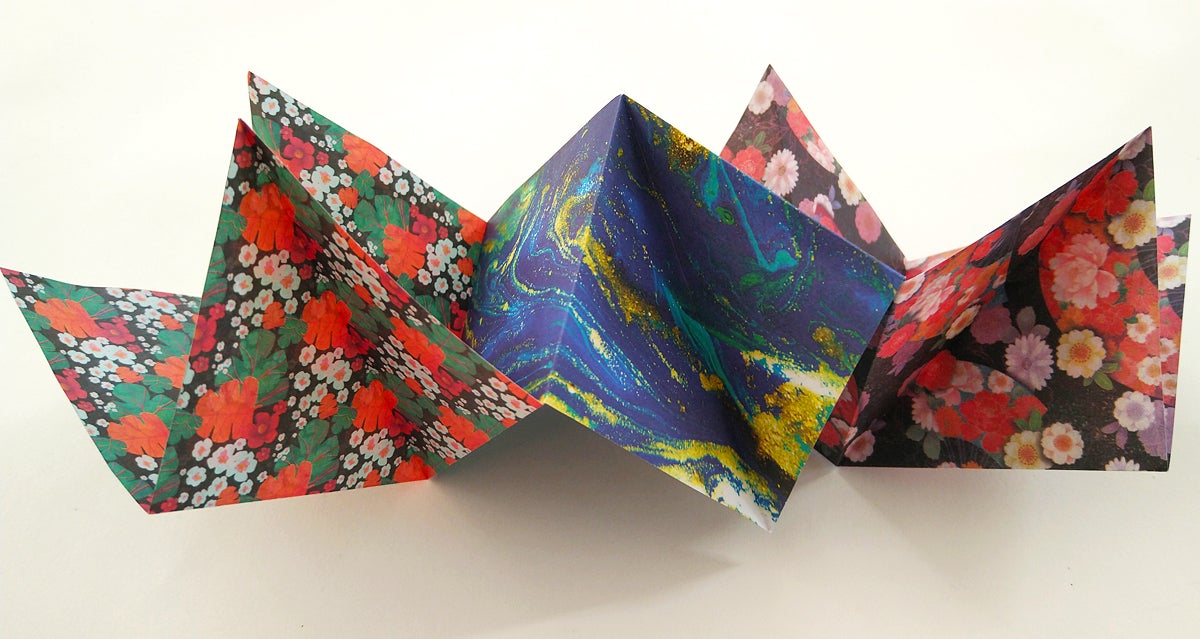 Date
Sat, 01/29/2022 – 10:00
– Sat, 01/29/2022 – 12:00
Mobile tile settings
Image tile format
Exhibition Format
On-sale time
Fri, 12/24/2021 – 16:21
Credit line – Left column
NexGenLA Members $20; General public $25 (per household)
Credit line – Right column
Image: Photo © Museum Associates/LACMA, by Debra Disman
Learn more about the complete catalogue of LACMA programs for all ages—many free. Discover film screenings, art talks and classes, music, creative fun for kids, wellness activities, and more.
Ticket price
NexGenLA Members $20; General public $25 (per household)
Module
Enable "Add to Calendar" button
On
Source: lacma.org