Family Art Class: Mixed Media Portraits (Ages 6+)
scastillo
Wed, 12/28/2022 – 14:27
In this class, you'll get inspired by artworks in the exhibition The Space Between: The Modern in Korean Art, then create a family portrait, self-portrait, pet portrait, or fantasy portrait using paint, collage, and any materials you bring from home. Make sure to bring a photo from home for reference and your ideas. All skill levels are welcome in this fun and lively class. Taught by artist Rosanne Kleinerman.
This program will take place outdoors on LACMA's campus. Supplies are included with tuition.
About the Instructor
Rosanne Kleinerman is an artist and art educator. She has exhibited her work in Los Angeles, New York, and many places in between. Born and bred in Los Angeles, she grew up visiting her favorite paintings at LACMA. Find her on Instagram.
Masks are strongly recommended indoors for everyone. Learn more about all of the museum's health and safety protocols.
Short Title
Family Art Class: Mixed Media Portraits (Ages 6+)
Age Limitations
For children ages 6+ and members of their family
Policies/Notes
Pre-registration is required for all classes.
Art materials and parking fees included in tuition.
For additional art class information, please contact @email.
For ticketing support, contact @email.
Please visit LACMA's FAQ page for our refund policy.
Primary image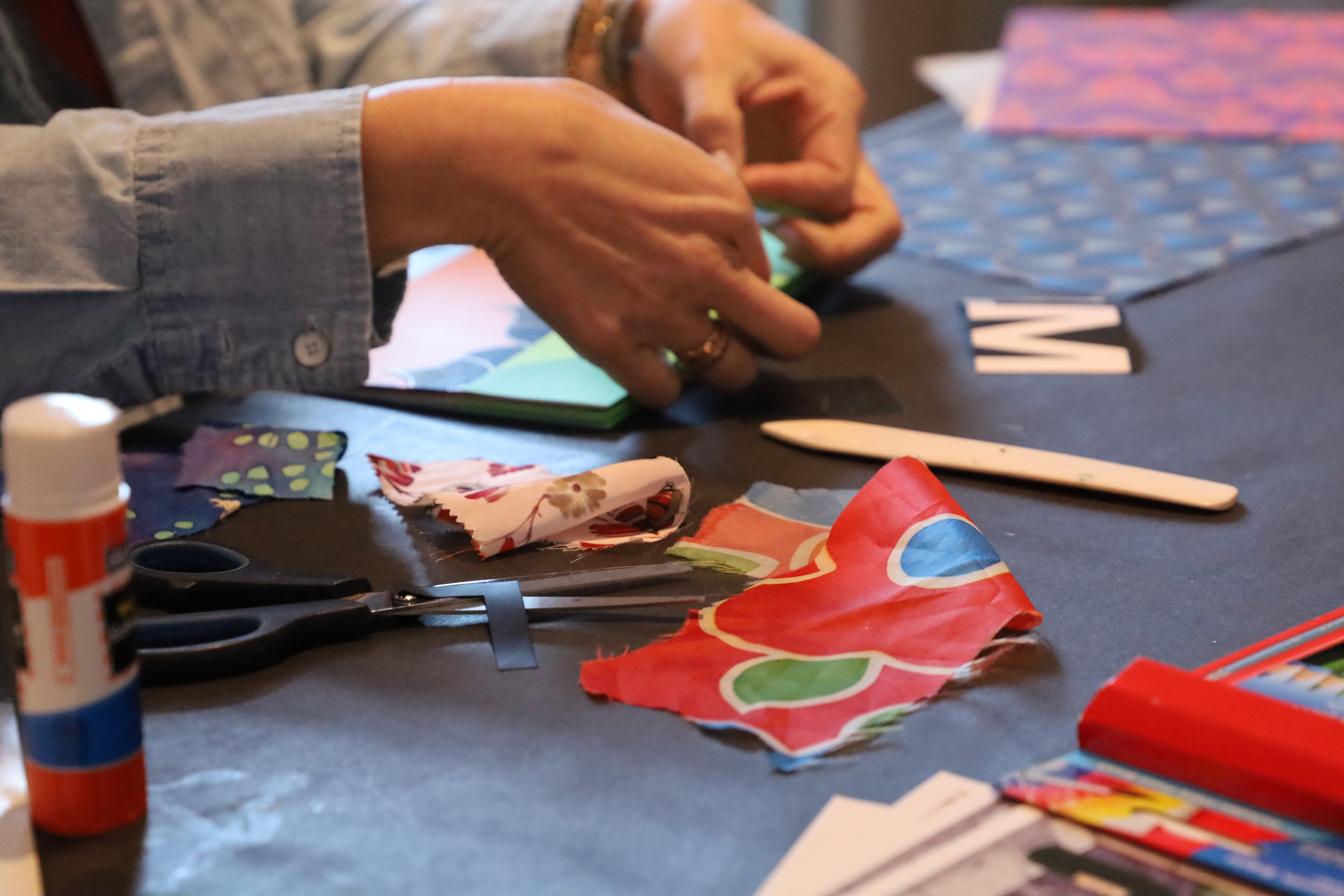 Date
Sat, 03/25/2023 – 10:00
-Sat, 03/25/2023 – 12:00
Mobile tile settings
Image tile format
Exhibition Format
On-sale time
Mon, 09/26/2022 – 12:00
Credit line – Left column
Image: Photo © Museum Associates/LACMA
Learn more about the complete catalogue of LACMA programs for all ages—many free. Discover film screenings, art talks and classes, music, creative fun for kids, wellness activities, and more.
Ticket price
NexGenLA Members $35; General public $40 (per individual)
Module
Enable "Add to Calendar" button
On
Source: lacma.org