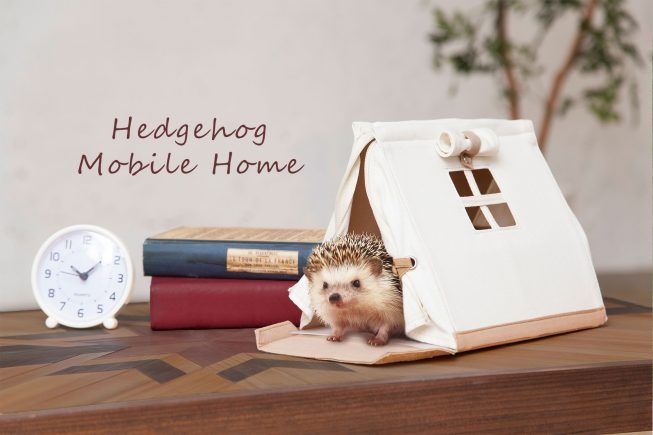 Hedgehogs, typically the African pygmy hedgehog, have become quite the popular household pet in Japan in recent years. I would say, however, that the hedgehog's popularity is not exclusive to Japan, as it has become popular as a pet worldwide as well.
If you're someone who owns a hedgehog, then you know how hard it is to separate yourself from the tiny creature that you wish could be with you wherever you go. The person who created this miniature mobile home has the same sentiments.
Resembling a miniature tent, the hedgehog mobile home comes with a strap and window you can open to check in our your little buddy. And when you're not carrying it around it can also be placed inside a cage where it functions as a crib. A washable floor cover and water-resistant material helps keep your hedgehog's safe space nice and clean too. And when not in use, it folds up flat.
It's available for 4,900 JPY ($47 USD) through retailer Solcion.
Cool!
(Image Credit: Solcion/ Spoon & Tamago)
Source: neatorama