Arcadia, Volumia, Elisia and Triplia. These are the names of the four carpets that make up MM Company's capsule collection for Matteo Pala – "Prospettive fantastiche" or Fantastic perspectives. Drawing inspiration from sketches made by an architect while on a phone call (notice the nod to this in the photos below), each composition was created using perspective projections that can be observed from every angle by the viewer.
Sophisticated yet lighthearted, the Prospettive fantastiche collection accentuates the vanishing points and sense of depth by using varying pile heights, the closer to the center the shorter the pile gets. The colors chosen by MM Company further extend the collections classy, fun vibe by using a subdued palette with a pop of color. Designed in the Milan office of MM Company, each rug goes on a journey. First to be hand-knotted by Indian craftsmen using ancient techniques and New Zealand wool and silk, then on to Matteo Pala's showroom in Venice.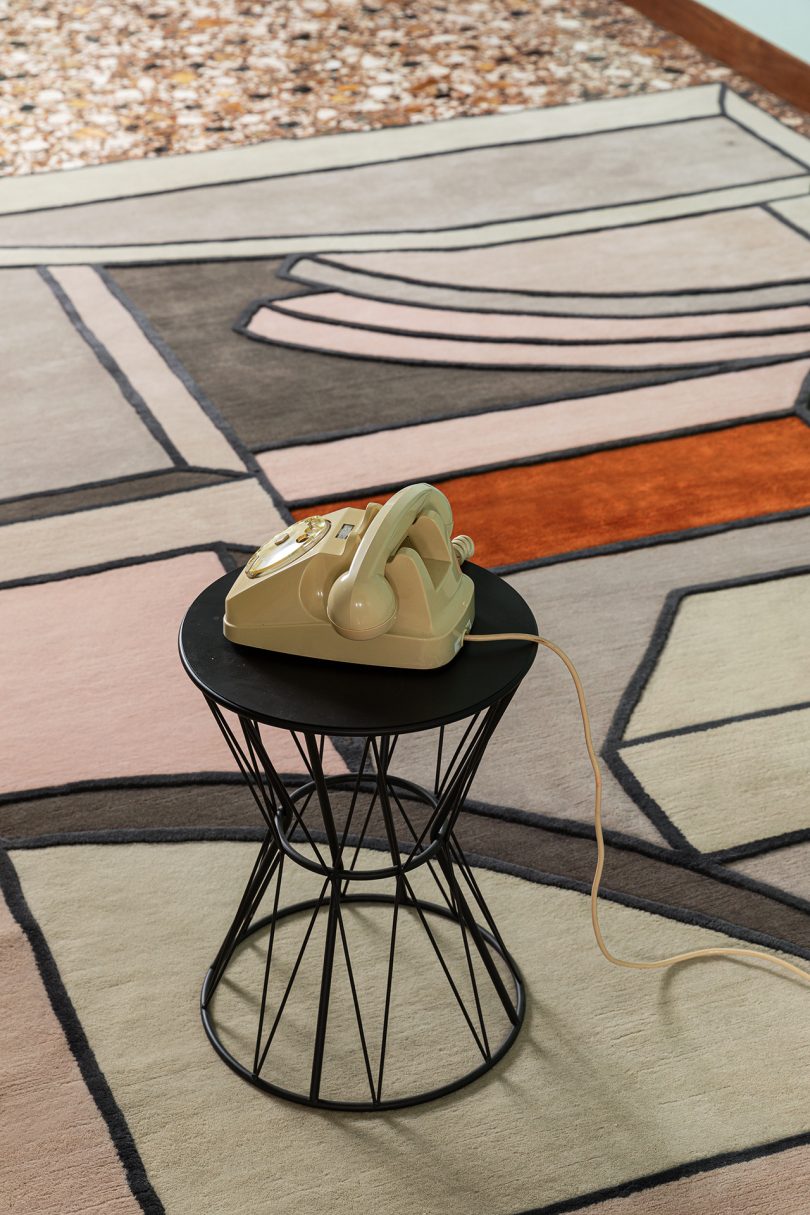 To learn more about the Prospettive fantastiche collection, visit mmcompany.eu.

Source: design-milk