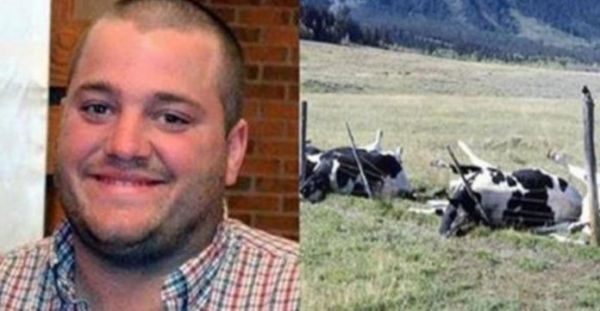 When a farmer and 16 of his cows were found dead in a field people rightly suspected foul play, but sometimes the truth isn't stranger than fiction- it's just different.
29-year-old farmer Michael Biadasz and 16 of his cows were found dead on the family farm in Amherst, Wisconsin, when workers came in to begin hauling manure out of a holding tank.
Michael was emptying the manure tank when a atmospheric pressure caused by a storm trapped the methane gasses and prevented them from dissipating, killing Michael and 13 of his cattle instantly.
Michael's mysterious death caused people to worry for their safety in Amherst, but I wonder if discovering the fact that freak weather caused Michael's death made them feel any safer?
-Via AWM
Source: neatorama