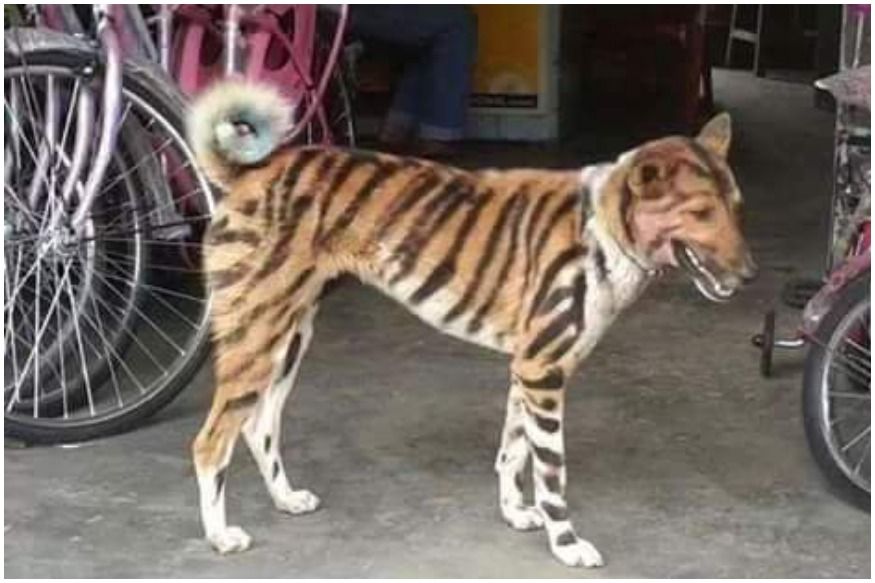 Farmers in the Malnad region in Shivamogga, Karnataka, India, have been plagued by monkey raids on their crops. One of them, Srikant Gowda, decided to combat the monkey threat by making his dog more menacing. News 18 reports that he painted his dog to look like a tiger:
He found a farmer in Bhatkal who was using a fake tiger doll to scare away monkeys. Gowda triedthe same tactic in his areca field and realised it worked.
However, Gowda told Deccan Herald that the endeavour would not last much longer so he instead he painted his dog. The paint is made of hair dye and lasts up to a month before fading.
The farmer has also put up posters of his dog and and that of tigers in the grass to scare away rogue monkeys.
-via Dave Barry | Photo: Naresh Shenoy
Source: neatorama