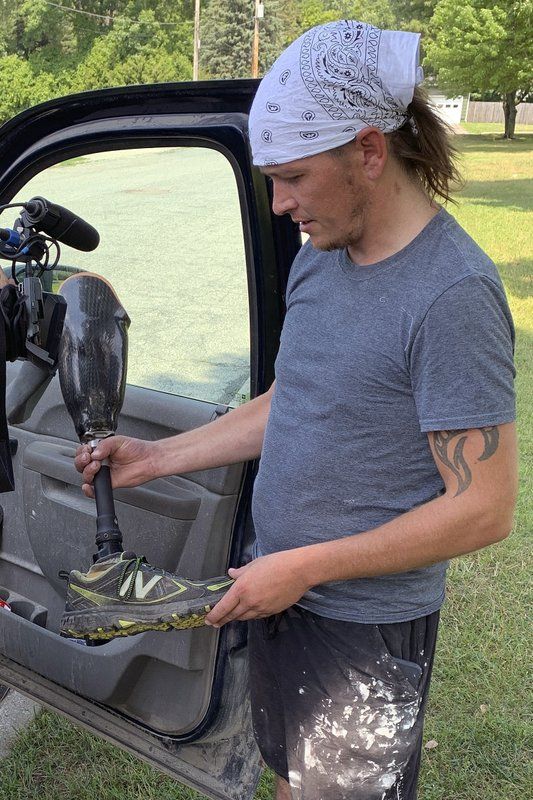 Last Saturday, double amputee Chris Marckres, of Hyde Park, decided to go skydiving in West Addison, Vermont. As he leapt from the plane however, he lost one of his prosthetic legs.
"I think my adrenaline was so high and I was just so excited, I didn't realize I had lost it," Marckres told NECN and NBC10 Boston.
Thankfully, the man landed safely despite losing one prosthetic leg, as he was harnessed to a skydiving instructor. After the incident, he immediately posted about his missing leg on social media. Fortunately, a farmer Joe Marszalkowski found Marckres leg the next day on the soybean field.
"You've always got to keep an eye out," said Marszalkowski, who compared the discovery to a needle in a haystack. He said he was grateful he found the leg without running it over with a machine during the fall harvest.
"Or, God forbid, the combine sucked it up — it would've destroyed it," Marszalkowski said.
The man's pretty brave to skydive despite having no legs.
(Image Credit: Jack Thurston/NECN and NBC10 Boston via AP)
Source: neatorama