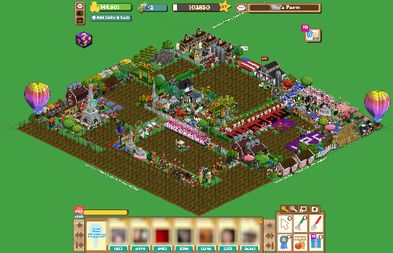 It seems like 2010 was only yesterday. It was a time when many of us posted stuff about our virtual farms on Facebook. Back then, we would brag about these farms to our friends. But those are now the good old days. FarmVille will soon be gone, but it seems that nobody remembers it anymore. At least, that's what Ellie Gibson of Eurogamer believes.
Alright, let's be honest: FarmVille isn't officially gone till 31 December, but it's already forgotten. I just paid a visit to an old Facebook group where I used to hang out with a load of players, back when hanging out in Facebook groups wasn't just for old people.
[…]
Oh yeah, I was in deep. I had forgotten how deep, in fact, until reading one of my old posts today. "Need two horseshoes and five harnesses. Also bottles and blankets," I wrote, on 23 July 2010. The eve of my wedding. Yep, I was still focused on horse admin, at a time when I should have been getting my nails done and cutting a hole in a sheet.
But what happened? Why did people suddenly forget about it? Ellie herself doesn't know the answer.
Probably, we just happened upon some new distraction, as is the way of humans. Everything gets old eventually…
And to that, I agree. Everything does get old, and everything will disappear eventually. Before FarmVille is gone, Ellie writes her goodbyes to the game over at the site.
(Image Credit: Wikimedia Commons)
Source: neatorama