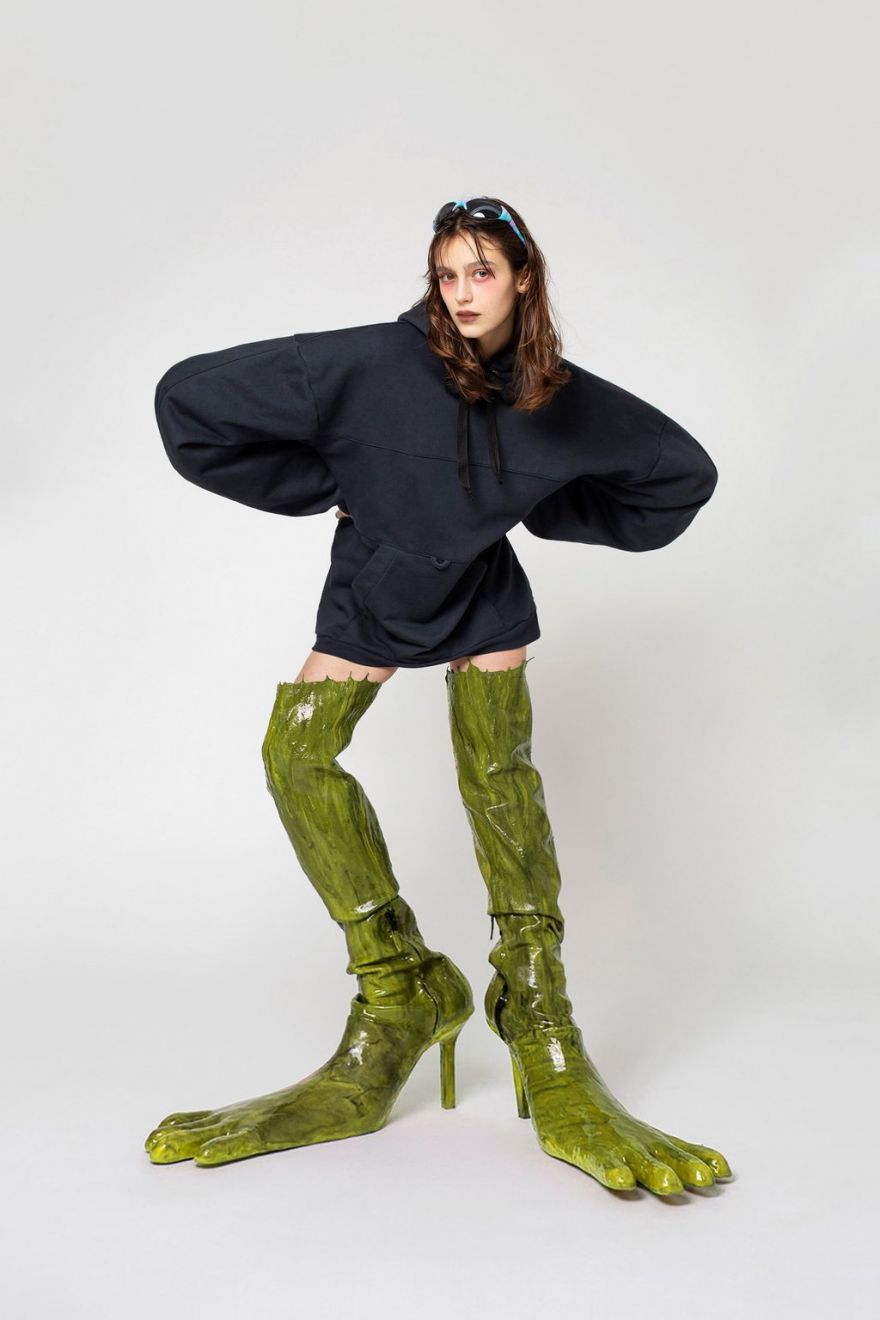 My number #1 rule in life (Jordan Peterson has 12, but I have 20) is "Always wear shoes you can run in. You never know what the day may bring." That's why fashion designer Beate Karlsson now has my undivided attention.
What are your fashion needs? Do you need shorts that make you look like you have Kim Kardashian's posterior? Do you need shoes that look like giant human hands? Beate Karlsson has you covered.
Now I know that it's common to scoff at fashion designers' more… imaginative improvements to haute couture. They tantalize us with designs that never appear in stores. Well, I have good news! You can actually buy these shoes!
-via Super Punch
Source: neatorama