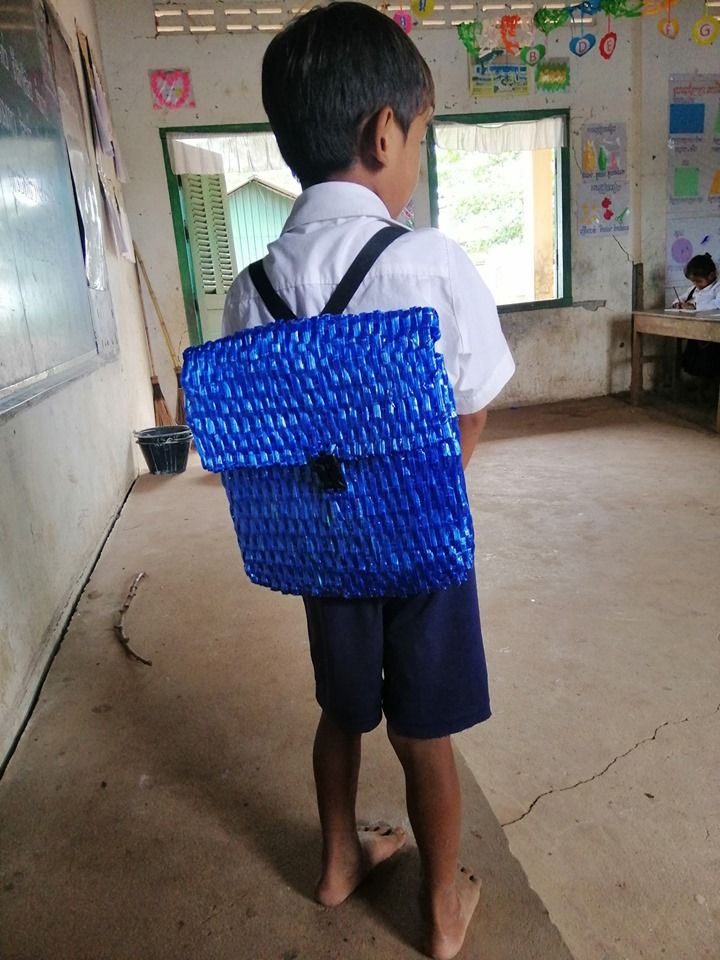 Going viral now on social media are photos from a Cambodian teacher sharing her student's unique school bag. Sophous Suon noticed the unusual backpack of her five-year-old student NY Keng on the start of class.
She told Bored Panda that a simple school bag cost 30000 riels ($7) in her area and there are parents who are struggling to afford them. However, NY Keng's father who works as a farmer, decided to save money on a school bag and resorted to a much more creative option.
Not only does the story inspire us; it also reminds us that we don't have to spend too much. We only need to be creative.
Image: Sophous Suon / Facebook
Source: neatorama