A group show of artists is examining the current onslaught of information in a display of exclamatory silk-screen monoprints. Alternative Facts, features visuals from retro Americana ads, loud typography, and other eclectic graphics. The slyly titled London show includes works from Jarrod Hennis, Javier Jimenez, Greg Lang, Dave Menard and Ben Rider, and riffs off the selective-truth soundbite about what truly dignifies information as a "fact?"  The handful of men are part of artist collective, Fatherless. The collective formed in 2010 and began first creating art in Rockford, Illinois.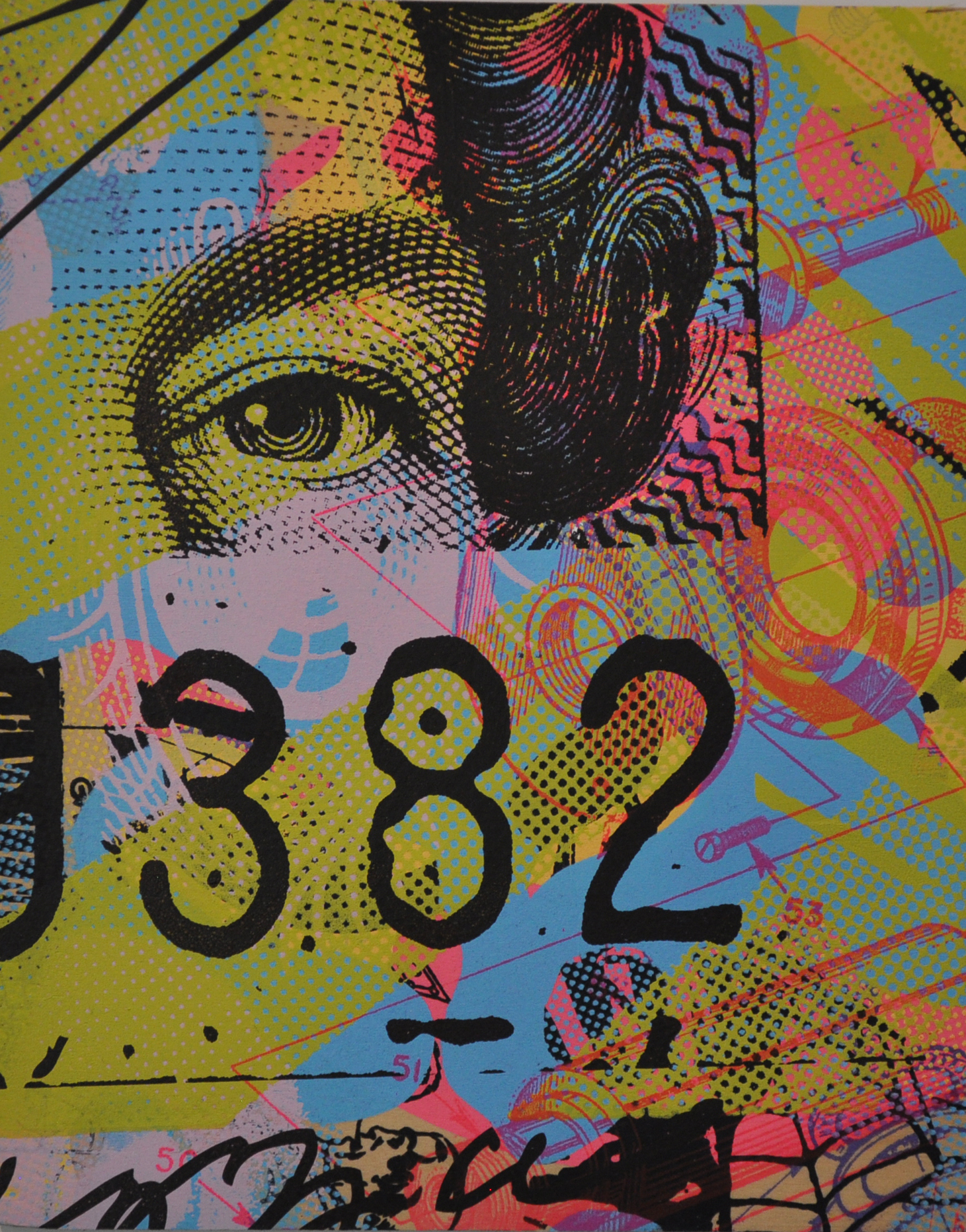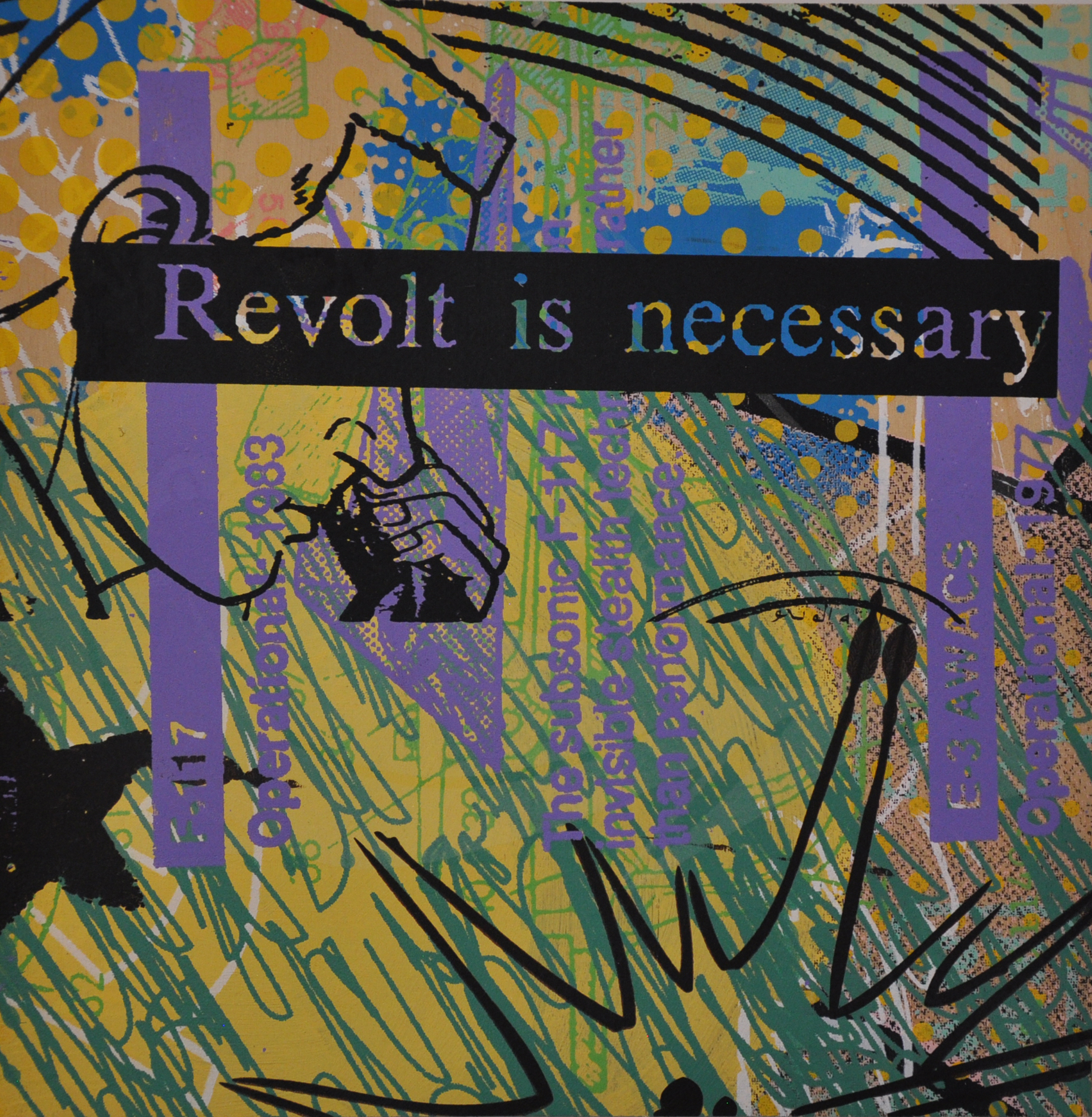 The method of transferring ink to fabric contributes to an overarching exhibit aesthetic somewhere between maker art, Pop Art, and a take-down of the influence of advertising. The group describes the show's intent as challenging the "constant barrage of imagery and frenzied sales pitches that compete for our attention everyday." Inspirations for the group include Sister Mary Corita, an artist and education pioneer, and Grandmaster Flash.
Javier Jimenez, one of Fatherless's creatives, says: "I feel [in recent events] the balance of power has shifted to the dark side. The defending of lies with the now infamous term "alternative facts" sparked us into action. This exhibition is a direct response to our current situation at home and abroad. Images of war, inequalities, and greed are all represented and play a part in our work. Asking the questions 'How did we get here?' and 'What can we do to make a change?' Help us maintain some level of sanity during these chaotic times."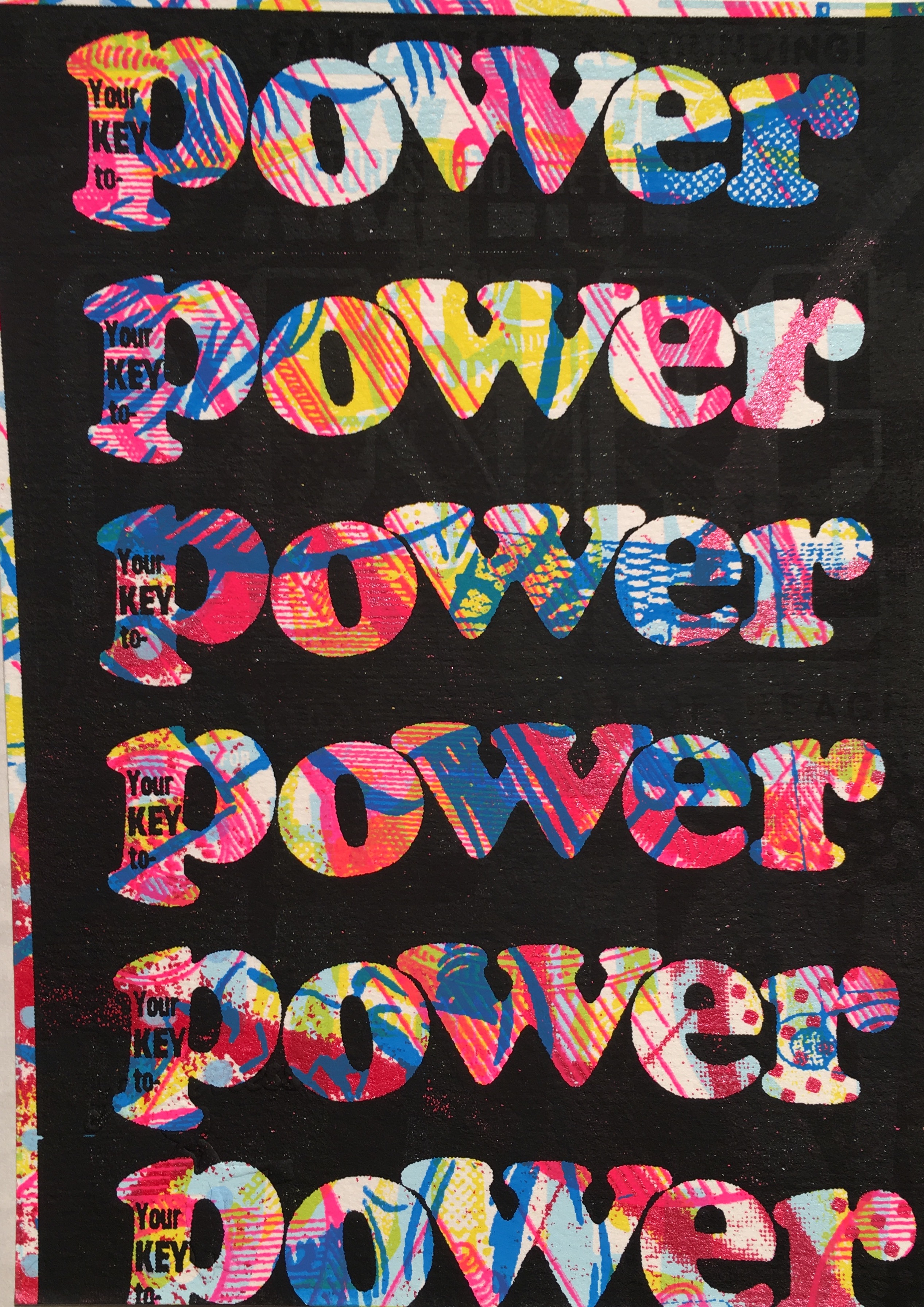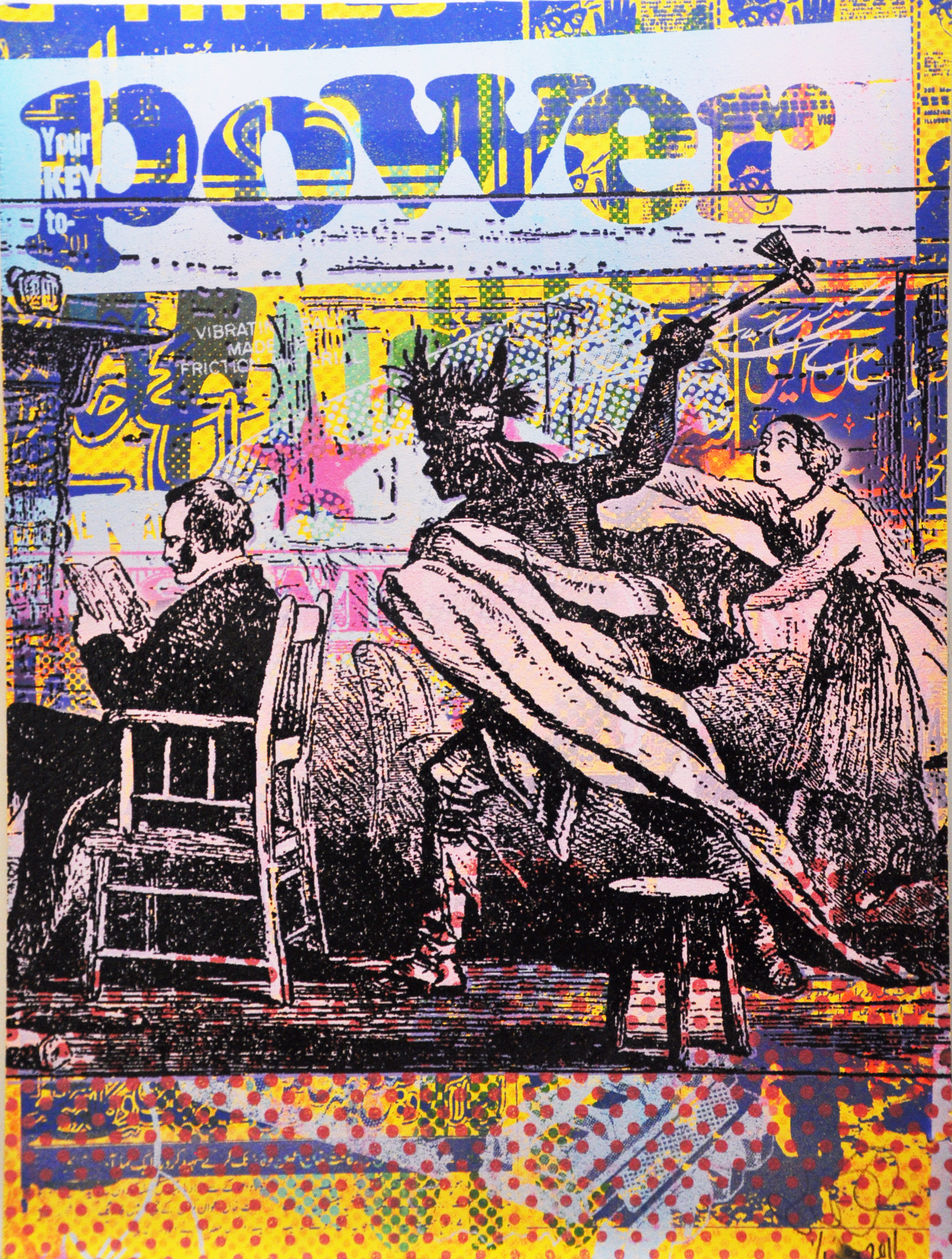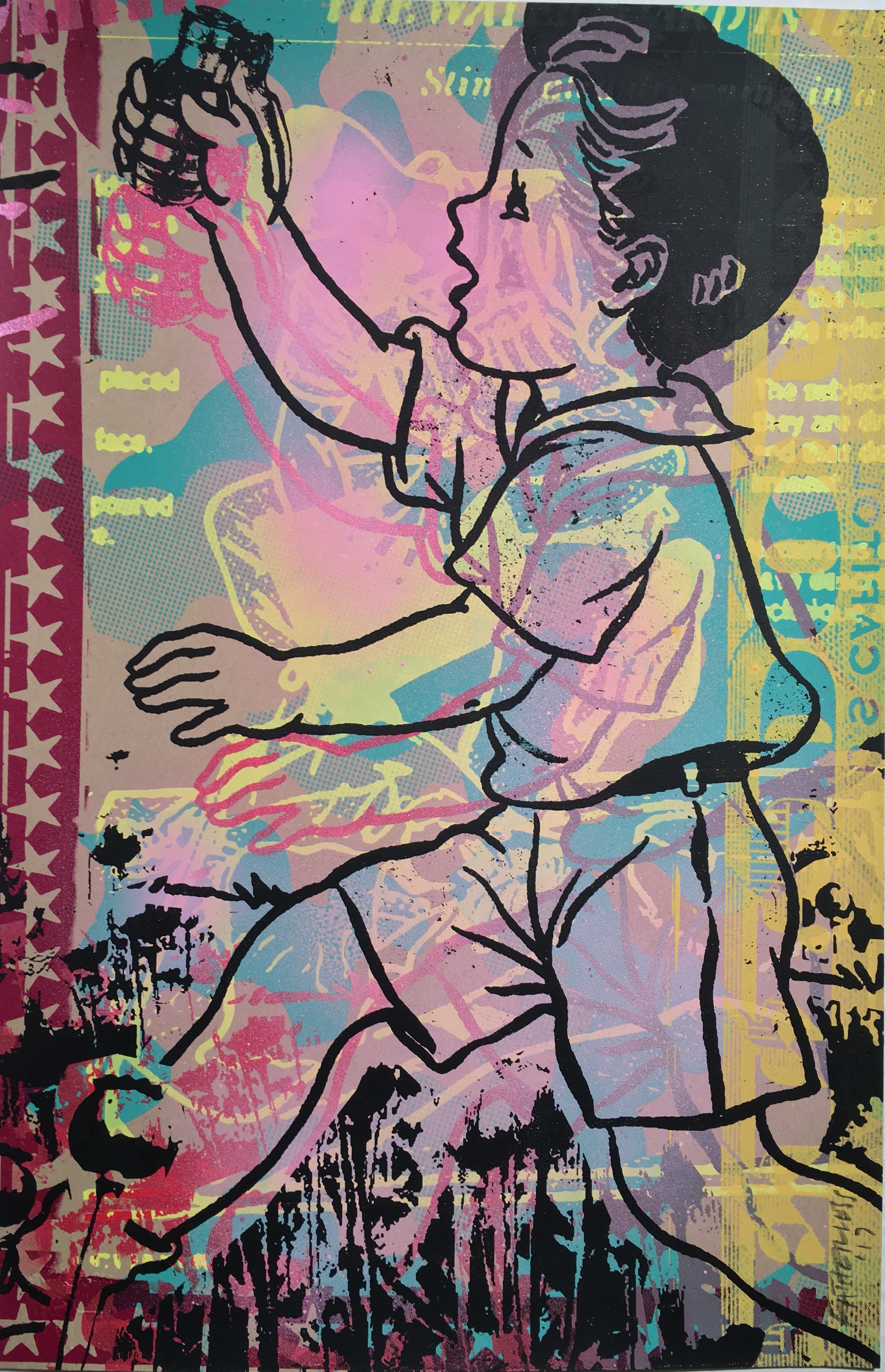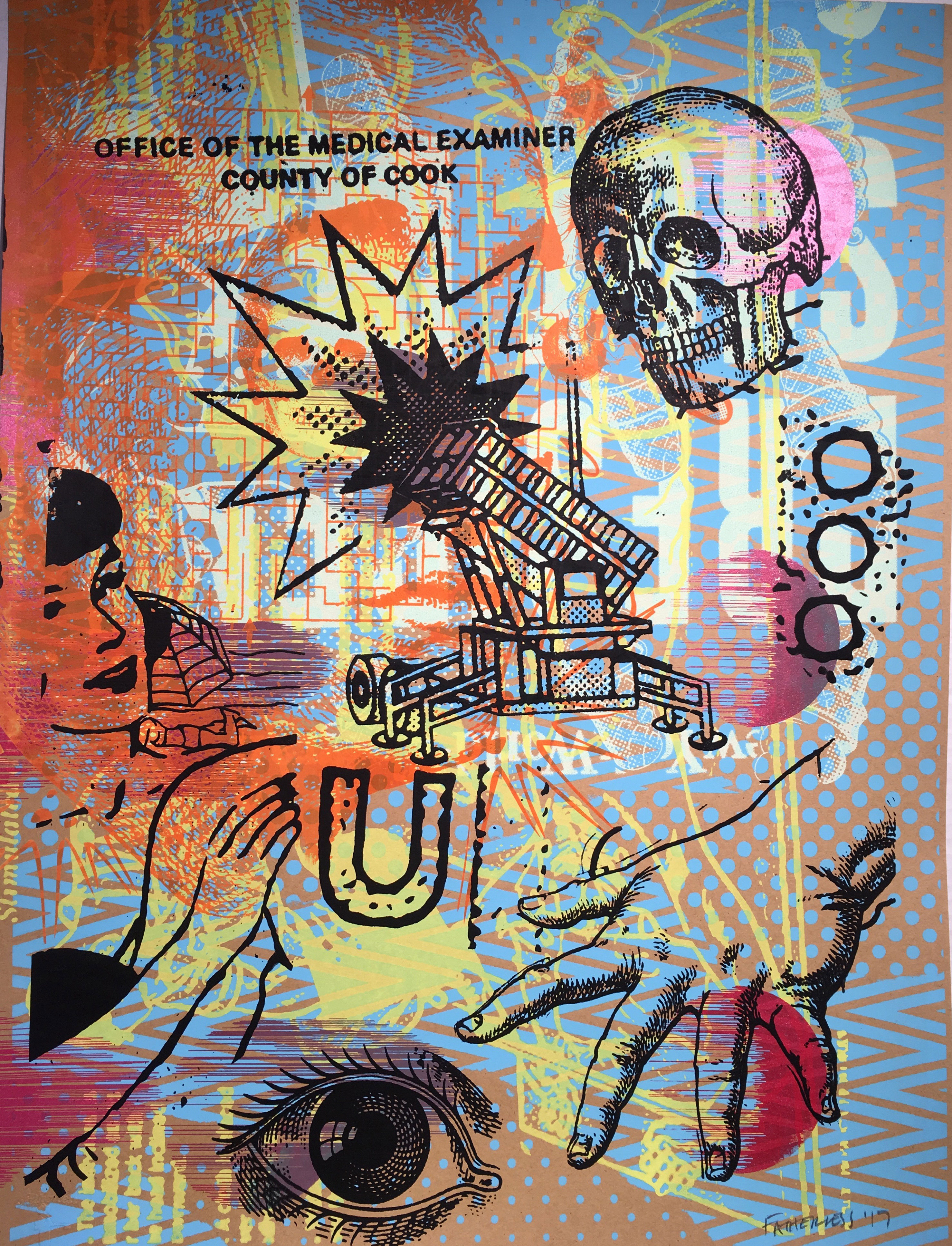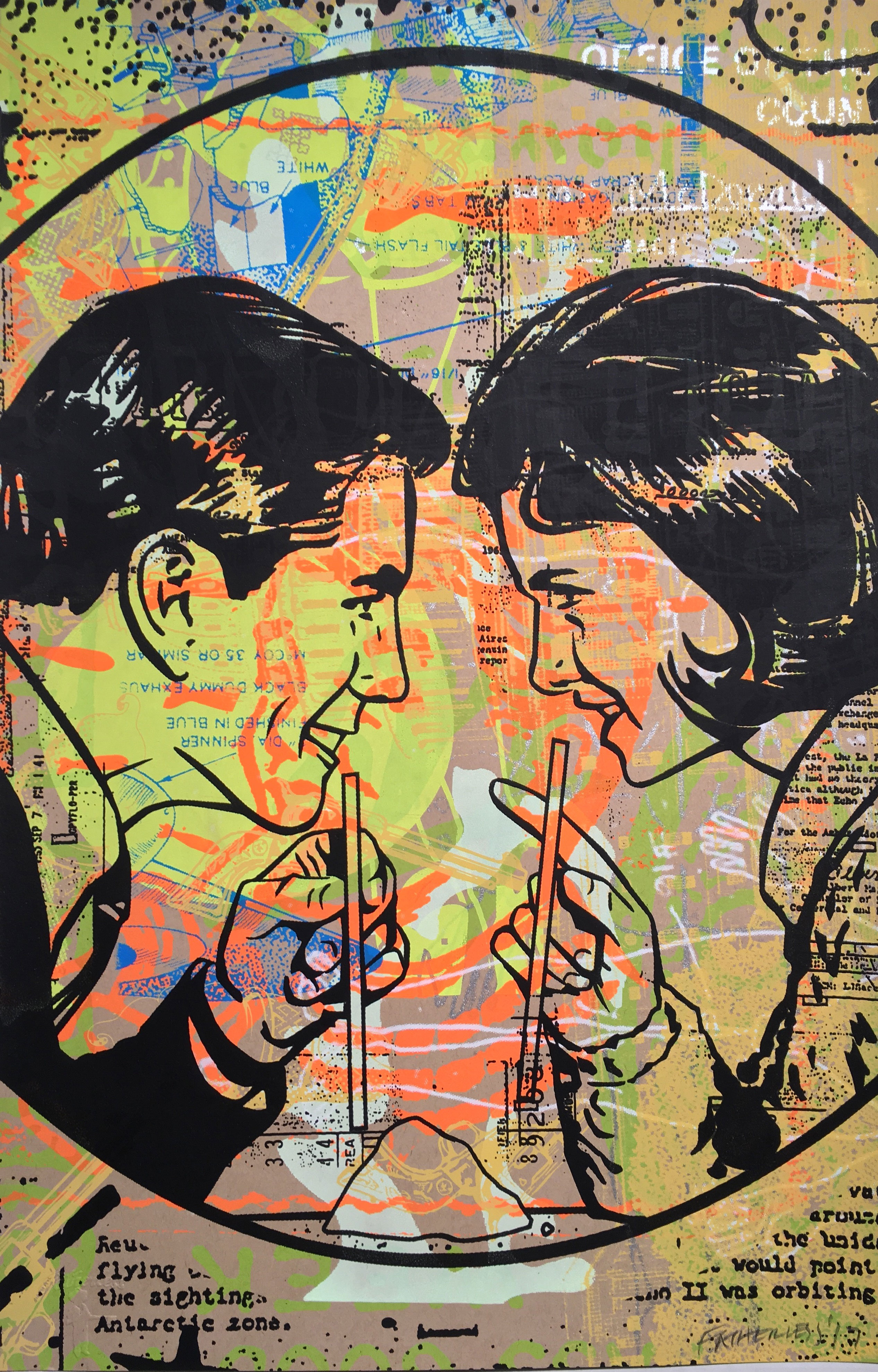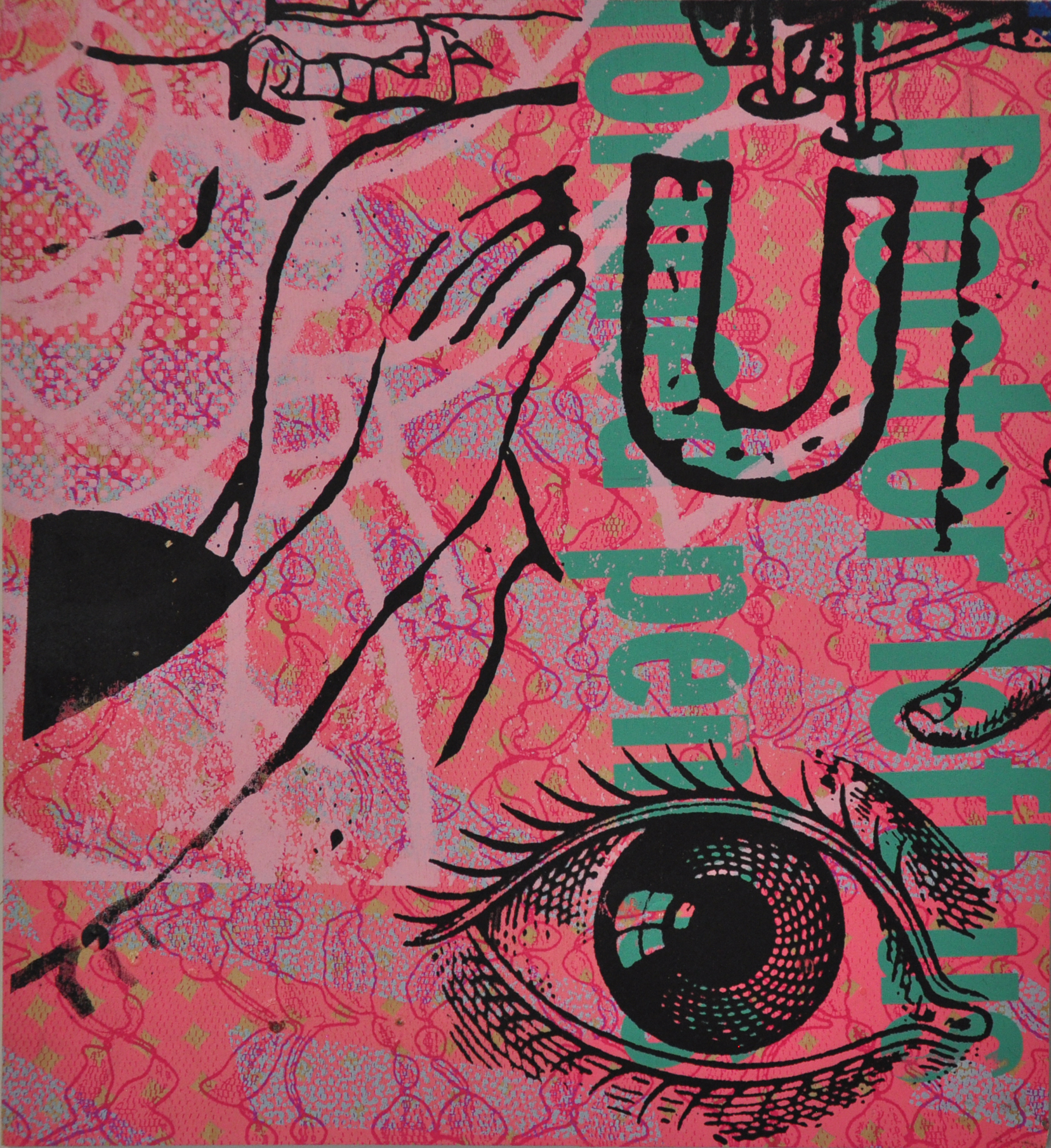 The exhibit Alternative Facts shows at Stour Space Gallery in London from April 6–May 1, 2017. Find more information about the artists and exhibit on the gallery's website, here.
Related:
Candy-Colored Illustrations Turn Frowns Upside Down
Can a Cat Be Abstract Art? This Illustrator Digs Her Claws In
Karen O's Costume Designer Makes Her Printmaking Debut
Source: vice.com