In the late 19th century, Southern California attracted misfits, idealists, and entrepreneurs with few ties to anyone or anything. Swamis, spiritualists, and other self-proclaimed religious authorities quickly made their way out West to forge new faiths. Independent book publishers, motivational speakers, and metaphysical-minded artists and writers then became part of the Los Angeles landscape. City of the Seekers examines how the legacy of this spiritual freedom enables artists to make creative work as part of their practices.
The lack of diversity in the art world, while it's admittedly getting better, is something artists from all ethnicities and cultures should continue to be concerned about. Likewise, much of today's art lacks a level of historical context with regards to both the artist's experience and the genre in which they work. Addressing complex issues such as these, interdisciplinary artist, performer, and writer, Kenyatta A.C. Hinkle, creates equally provocative and thought-provoking work that raises consciousness in varied ways, from social to spiritual, and beyond.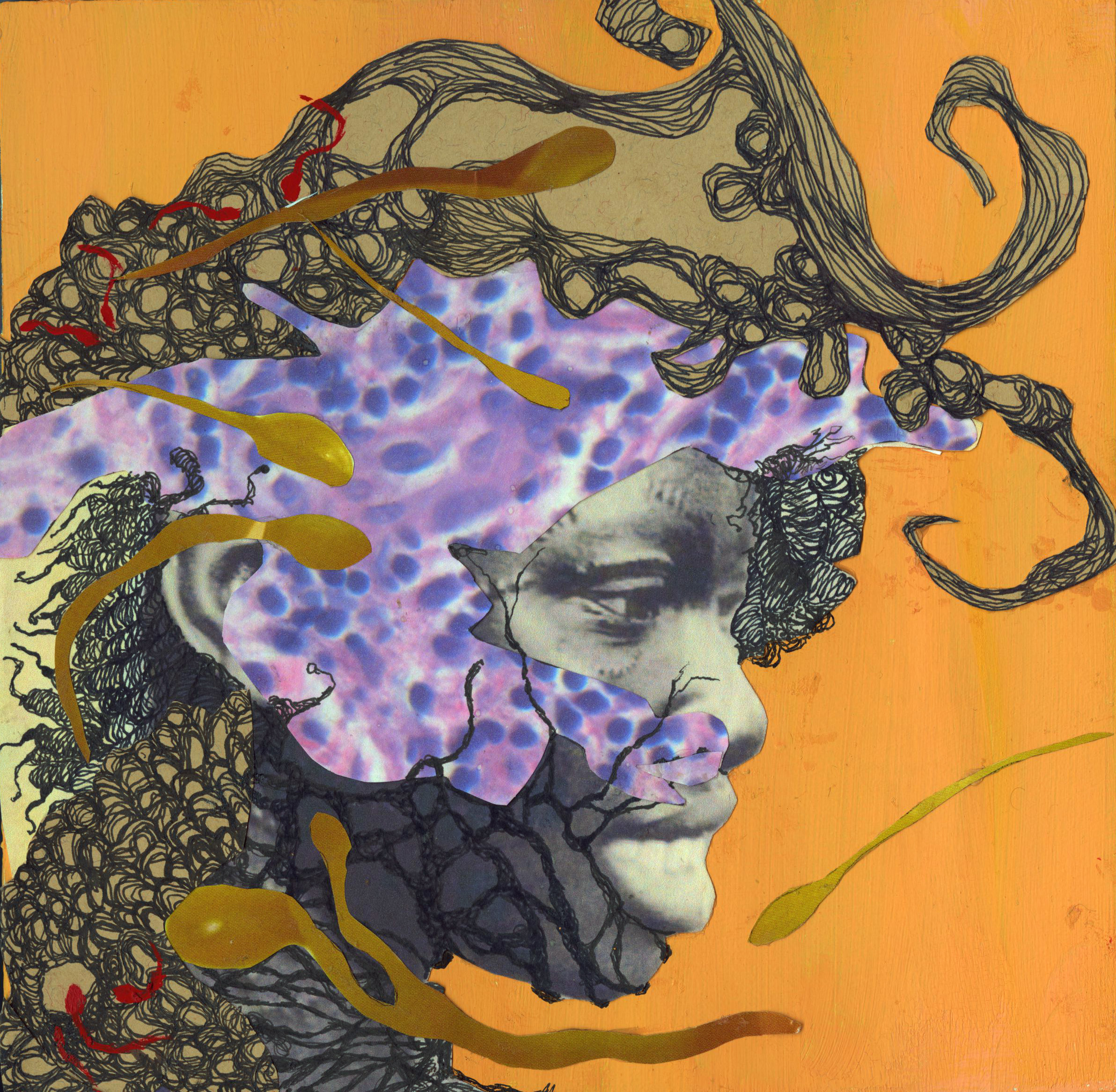 Hinkle shares her unusual first name with the first prime minister and president of Kenya, Jomo Kenyatta. Her art is as varied, engaging, and complex as the African country for which the eponymous leader successfully campaigned for independence, yet while "Kenya" is so eloquently embedded in her forename, it's the entire African Diaspora that remains one of Hinkle's major influences. Along with its cultural and intellectual heritage such as blues, hip-hop, comedy, and dance, Hinkle is especially interested in the way familial relationships within communities of the African Diaspora connect the past and present.
There are numerous other themes in Hinkle's work as well, including residual memory and motherhood. "Before I became a mother, my mother was a constant inspiration for my work with hair and traditional African art forms," she tells Creators, adding that, now, it's her own son who has become a huge influence on her work. "Residue is also a major influence, too. I am interested in traces of history that are left behind that cannot be washed away: the things that we know are there but we cannot necessarily see with the naked eye. I am interested in this residue as a poetic/metaphoric and reality-based conceptual muse."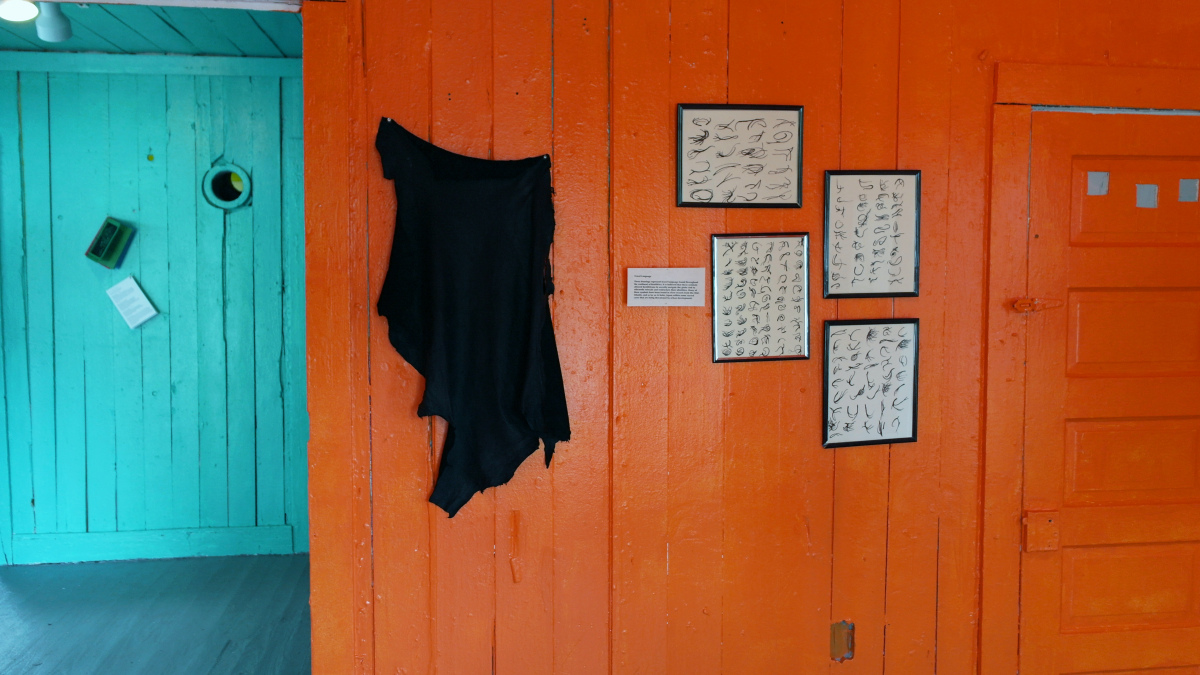 Hinkle also feels that she's learned to harness her fears and use her memory as fuel for inspiration, rather than just a source of anxiety and stress. "Lately I have been embracing my strong affinity with memory as a gift in which I can go back and shine light upon trauma and subjects that are taboo or forgotten," she says. "This act of creating from fear and 'looking where it ain't' is a major component of how I navigate the thin veil between art and life."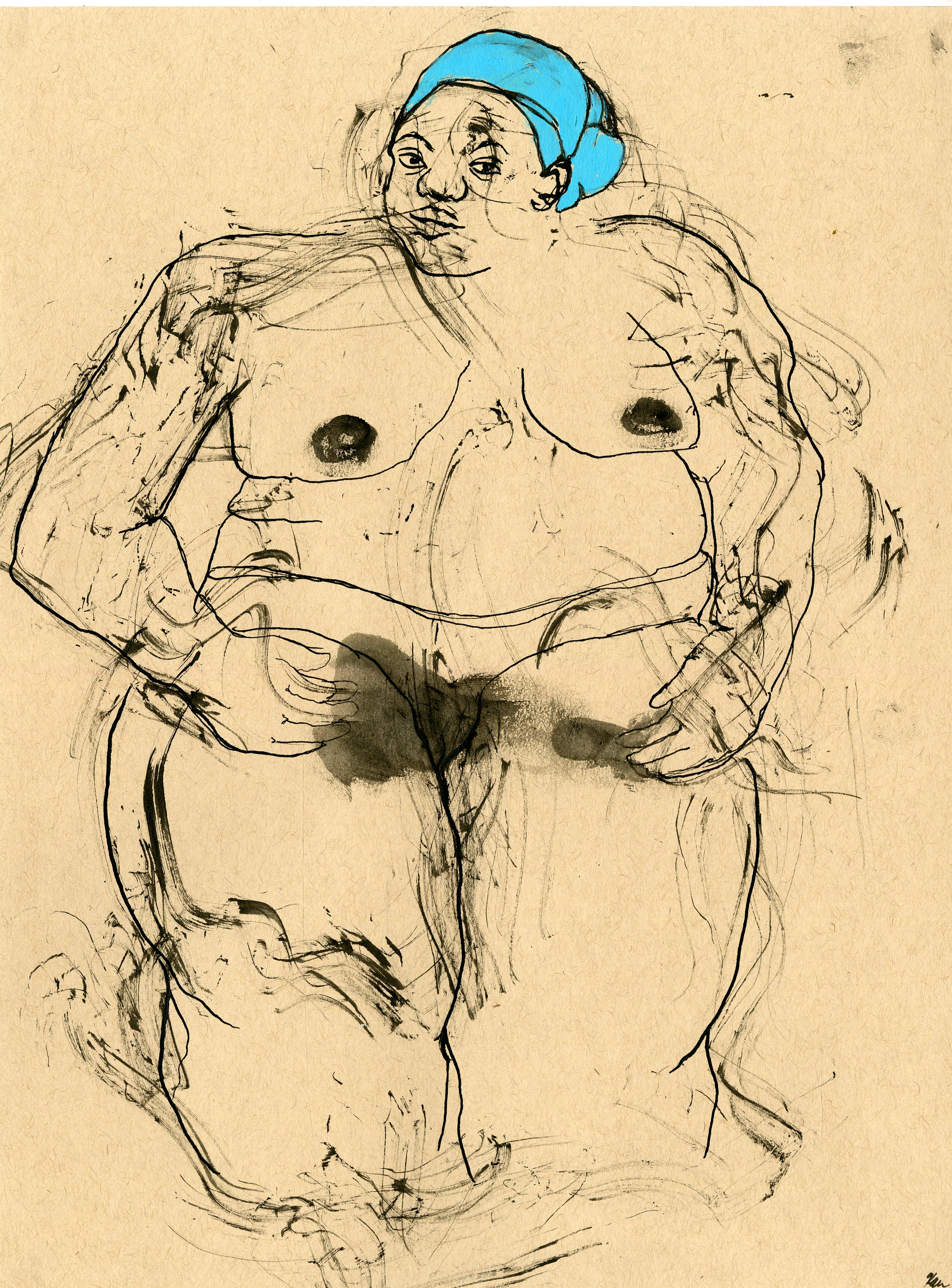 In terms of mediums, Hinkle creates salient, eco-friendly ink and watercolor illustrations while also engaging in collaborations, performance art, and "projects that are intimate and based upon private experiences in relationship to historical events and contexts."
"A term that has become a mantra for my practice is 'Navigating the Historical Present,' as I examine the residue of history and how it affects our contemporary world perspectives," she explains.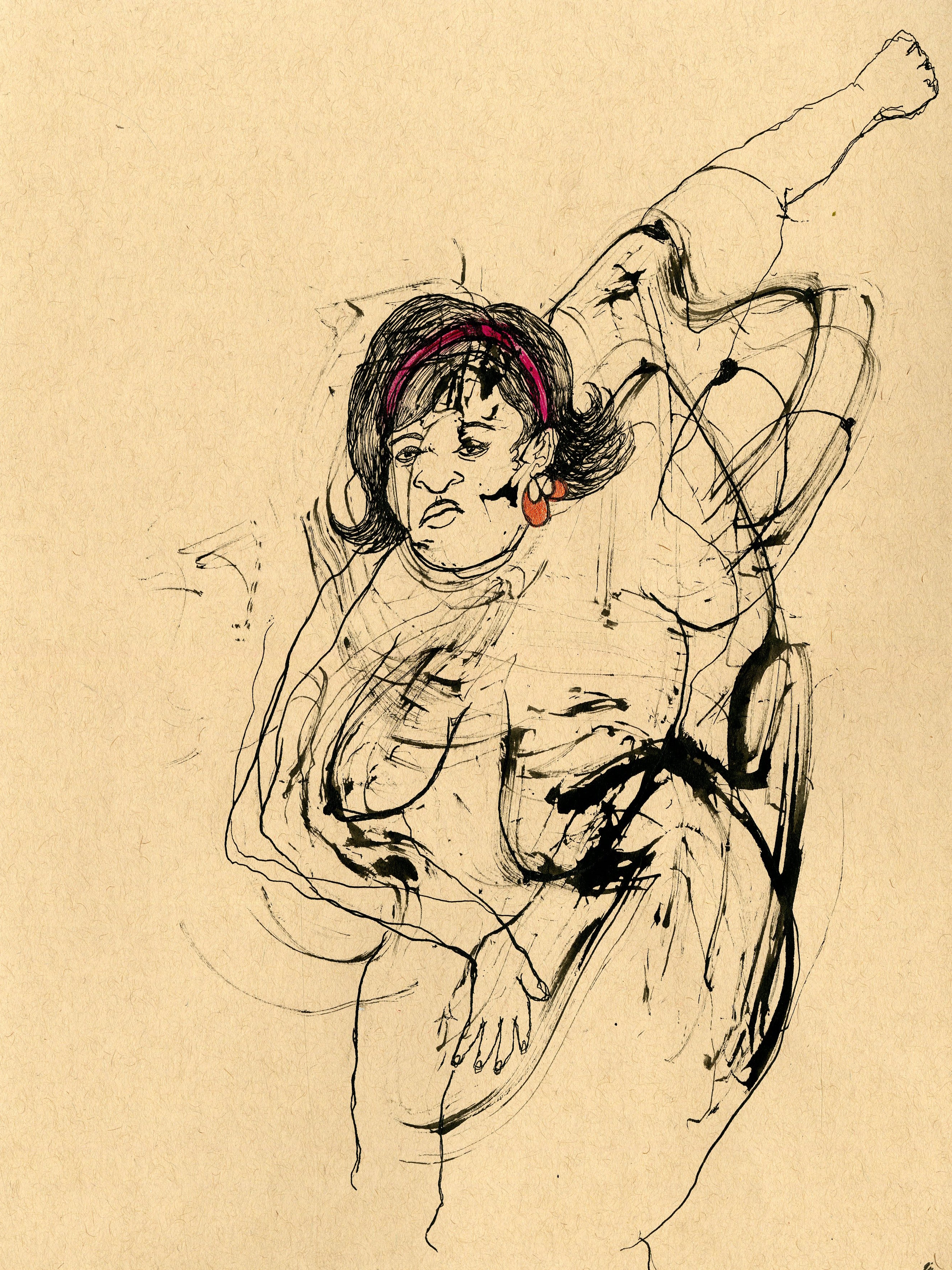 A self-described "Kentrification nomad of sorts," Hinkle is a native of Louisville, Kentucky, having earned her BFA from the Maryland Institute College of Art and a dual MFA in Art and Critical Studies Creative Writing from CalArts. She's lived all over the US as well as in Lagos, Nigeria as a Fulbright scholar, and currently splits her time between Oakland and Los Angeles.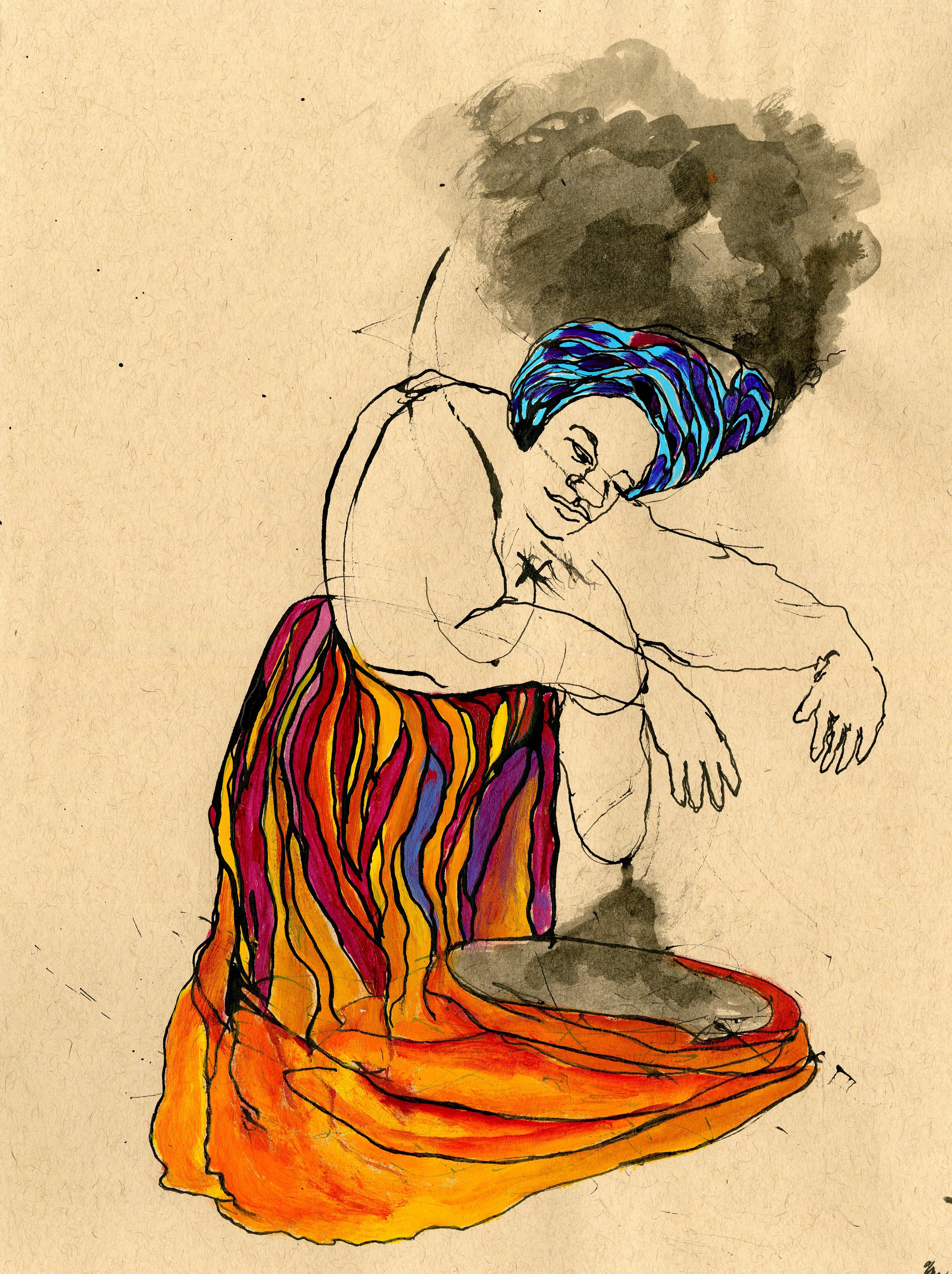 Hinkle relocated to Southern California in 2009 to attend graduate school at CalArts. "At that time I quickly realized that there were not many young Black female artists on the LA art scene, so I strongly felt that my voice and presence could be a major contribution to the scene," she notes. "Also, the legacy of Black artists in LA was a powerful pull as well. When I was at CalArts I went to see Now Dig This!, curated by Kellie Jones at the Hammer Museum, three times in a row. Looking at the history and experimentation within the canon of Black artists from Los Angeles, I felt that there was something so powerful here, and I wanted to continue to be in conversation with that legacy and power."
Besides being influenced by LA's own African American artists such as Alison Saar, Henry Taylor, David Hammons, and the late Noah Purifoy, Hinkle is also fueled by Native American and West African belief systems due to their respect for the earth and fostering of visionary experiences. "So much from various traditions throughout the African Diaspora have shaped my outlook on life, death, and the concept of art, and what it means to be an artist and healer in which these two roles are not mutually exclusive," she says.
It was only when she moved to LA herself that Hinkle's approach to healing began to take shape and she started studying reiki, reading tarot, and collecting healing stones. "LA allowed me to develop my own self-care and healing practices that in return sustain my work. I am a performance artist among so many other forms of artistry, and working with the energy within and outside of my body is a key component to my work," she explains. "LA is also diverse in terms of spiritual practices and one can find Santeria, Catholicism, Hare Krishna, Christianity, Buddhism, and so many other faiths that collide. I find this diversity of beliefs, mythologies and spiritual perceptions compelling."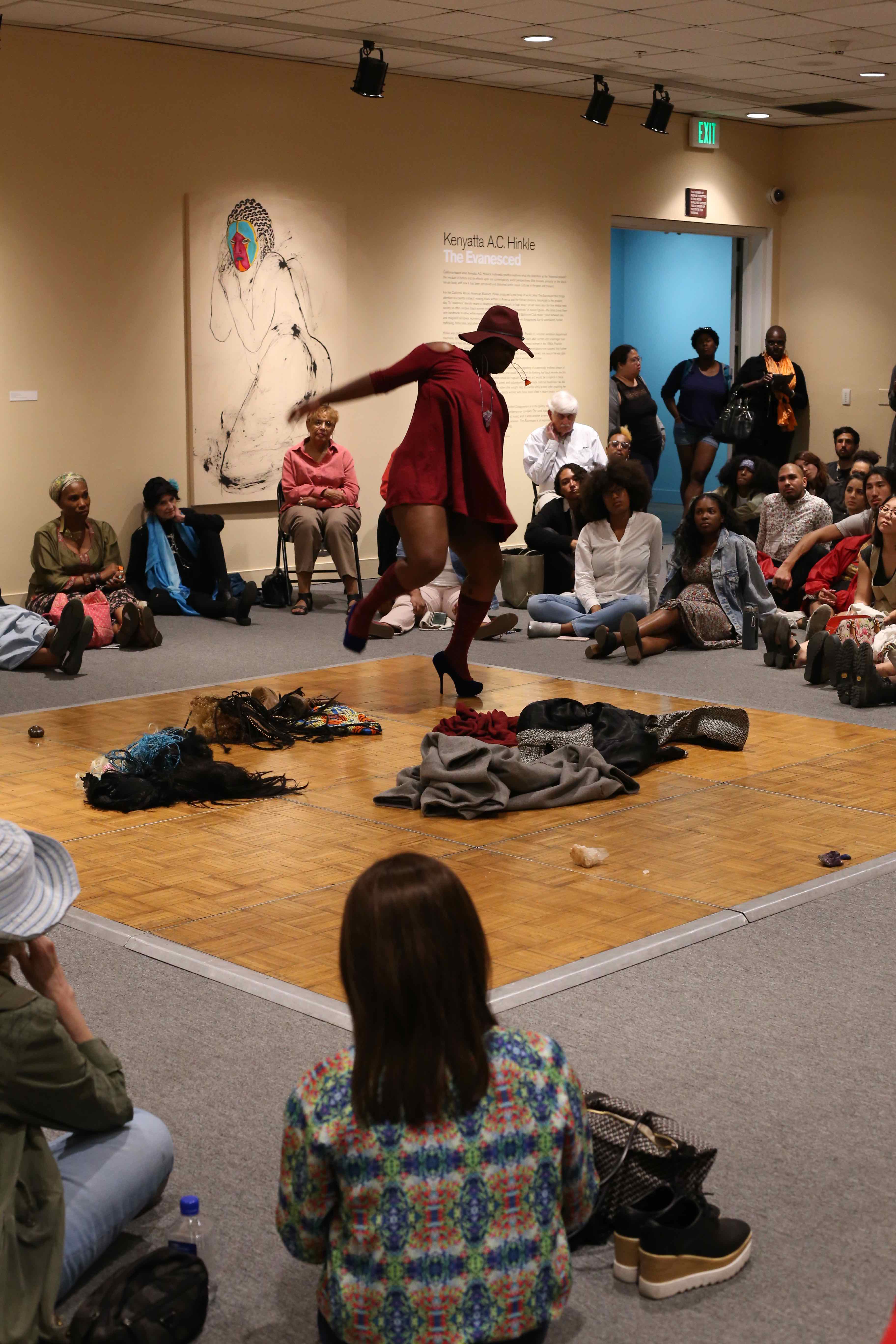 Follow Kenyatta A.C. Hinkle on Instagram, Twitter, and Facebook and visit her website here.
Related:
Ancient Mystical Rituals Inspire an Intricate 'Cartoon Utopia' | City of the Seekers
Curious Wooden Sculptures Examine Human Consciousness | City of the Seekers
Energy Itself Is This Artist's Medium | City of the Seekers
Source: vice.com