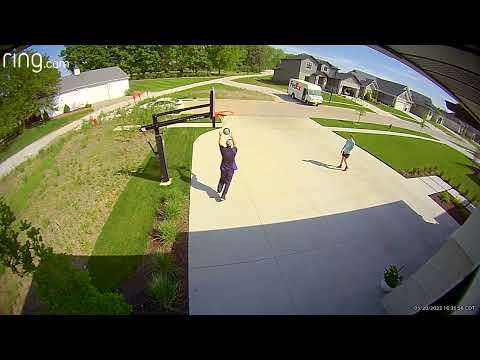 ViralHog shares this charming incident. 14-year old Hudson was practicing his basketball skills in the driveway of his home when a Federal Express delivery truck stopped in the neighborhood. In just a few seconds, the driver parked his truck and dashed out across the street.
Hudson intuitively understood what was going to happen. He passed the ball to the driver, who quickly dribbled up and dunked. He thanked Hudson and ran back. There's no conversation; just two guys who grok each other for a moment shooting hoops.
It's such a bro moment.
-via Born in Space
Source: neatorama