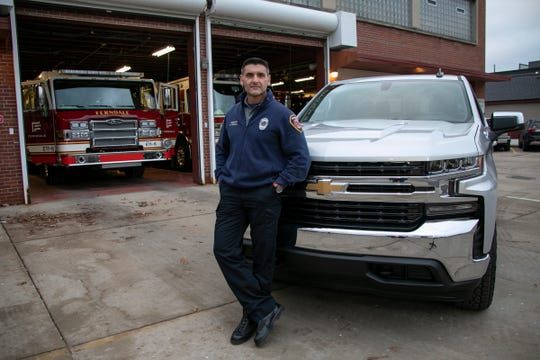 Brian Carroll of Macomb Township, Michigan loves selling cars. When he was laid off last year, he found a way to stay in that business from the other side of the transaction. He'll buy a car for you, completing all of the paperwork and interactions at car dealerships. Just tell him what you want and he'll deliver a new car to you. The Detroit Free Press explains how his new business works:
Then a guy called wanting a car. Carroll said he didn't work at the dealership anymore. And the buyer said he didn't care. Carroll decided then he would go solo. Not as the usual car "broker," who tends to charge a direct fee to shoppers, but as a car "concierge" who planned to charge customers $0. He would work on commission.
After all, he figured, fewer people have time to go to dealerships and people like the idea of enhanced personal service. He would ride a trend of changing consumer expectations in the automotive industry, not by choice but by necessity. All by word of mouth.
Very busy people can appreciate it:
Ferndale Fire Sgt. Miles Bracali had his 2020 Chevy Silverado delivered to the firehouse.
"For somebody like me who works 24-hour shifts and has an active lifestyle outside the job, with young kids active in sports and school, I don't always have a day to look at vehicles or another day to sign paperwork," said Bracali, 50, of Waterford. "I start at 8 a.m. and I get off work at 8 a.m. If we're running fire calls or medical calls all night, I'm not going to want to sit in dealerships. I want to go home and go to bed."
-via Marginal Revolution | Photo of Sgt. Bracali by Mandi Wright, Detroit Free Press
Source: neatorama