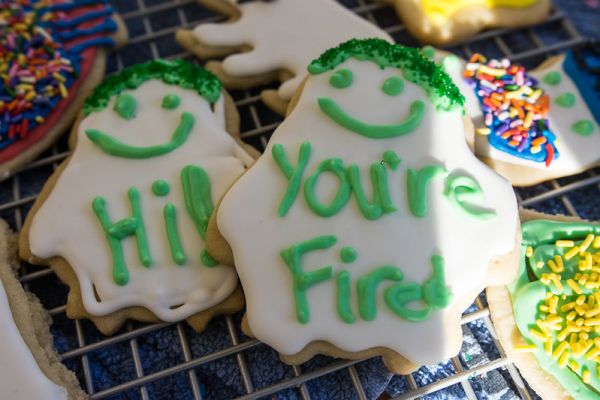 One of the more active posts on AskReddit today poses the question "What is the fastest you have ever seen a new co-worker get fired?" It's filled with stories that will make you laugh, then question the whole of humanity.
Four or so hours. When I was 18 I got a job at a grocery store, along with three others. We all started training together. On the first day we were training in the evening, and one girl asked to go home, she said her head hurt. They said fine, she clocked out, went to grab a grocery cart and started filling it with beer and liquor. The store manager walked over, and asked her if she was having a party. She said yes. Didn't even try to come up with an excuse. Just, "yeah, I am, so I needed to leave early on my first day." basically. He fired her. –houseat261turnerlane
We imagine the party was to celebrate her new job, like the guy who missed the first three days of work because he parents treated him to an Orlando trip as a reward for finally getting a job -which he was immediately fired from. But there are many reasons someone got fired on their first day, not all of them funny.  
"You don't tell me what to do, you're a woman." To his trainer. Lasted until management came in that morning and heard about it.  –VerbableNouns
And some stories are gold because they are told so well.
Not sure if it counts as being fired, but a guy in our basic training threatened a drill sergeant with a bayonet. No idea what happened after he went to the hospital, but I didn't see him again. –shroom2021
You can read all the tales of a new job cut extremely short at reddit.
(Image credit: Flickr user m01229)
Source: neatorama