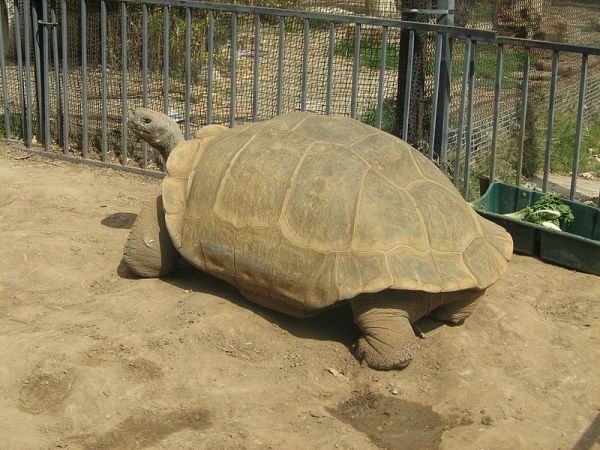 The entire world uses the metric system of measurement, with the exception of three nations, including the USA. So we Americans have contributed to the list of big mistakes that were made because of differing measurement systems. Some are big, like NASA crashing a Mars lander. Other were rectifiable. 
In 2001, the Los Angeles Zoo lent Clarence, the then 75-year-old Galapagos tortoise, to the Exotic Animal Training and Management Program at Moorpark College, but the school would need to build their own enclosure. That wasn't a problem, they just needed to know how big the tortoise was. The zoo told folks at Moorpark College that Clarence weighed 250.

But 250 what? You can probably see where this is going.

Moorpark College built an enclosure for Clarence, assuming that he weighed 250 pounds. In reality, Clarence weighed 250 kilograms, or roughly 551 pounds. Clarence was much larger than they were expecting. And, as a result, Clarence was able to escape his new enclosure.

"He just pushed one of the fence poles right over," Moorpark's Chuck Brinkman told the Los Angeles Times.
However, only two of the five stories are from the US. Other countries have made big mistakes, too, as they transitioned from imperial units to metric units. Read those stories at Paleofuture.
(Image credit: David Starner)
Source: neatorama