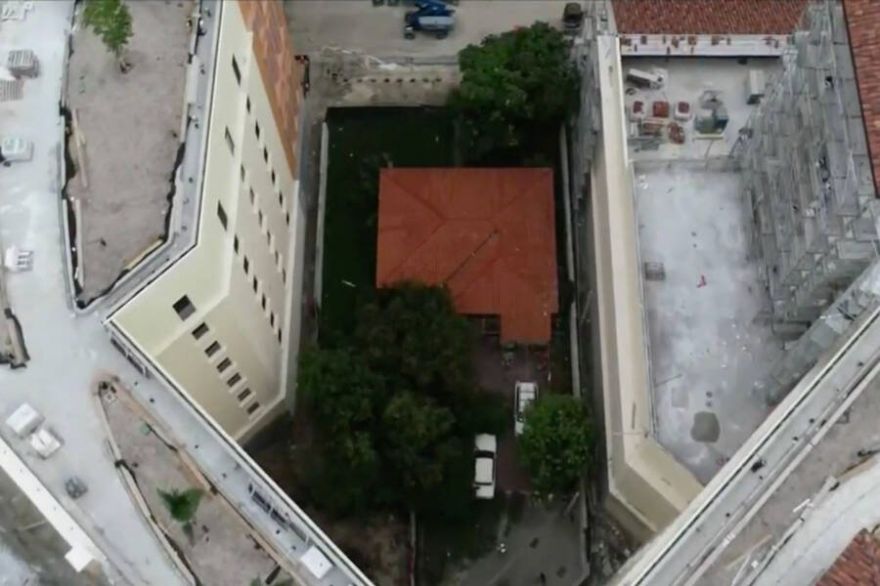 Meet Orland Capote, a 63-year-old Florida man who has refused nearly $1 million worth of offers for his home. His house, which is reminiscent of the home of the main character in Pixar's Up, is now surrounded by luxury and high-end buildings. His two-bed, two-bath middle class home was purchased by his father in 1989, and contains memories for Capote that have no equivalent monetary value: 
"This was my father's dream house," said Capote. "It took 20 years for him to find it. This house is like a hard drive. As I look around and live in it and move through it, I relive a lot of memories that I could not find in another house. The house is my soul. So what good is it to sell your soul for all the money in the world?"
Capote's home has been engulfed by the commercial Agave Ponce LLC development for years now. Once a quiet residential block, his neighbors will soon consist of office space, stores, condominiums, and 242 luxury hotel rooms.
Despite those high-end prospects — and constant construction noise and debris littering his yard, Capote refuses to leave.
Cherished memories, such as Capote's father tending to the mango trees in the yard, linger in the homeowner's mind to this day. And the home's sentimental value only grew his parents died.
Capote lost his father in 2005, after which he inherited the house. He lived there with his mother until last year, when she died, still fighting the city of Coral Gables over the development. But before she died, Capote's mother asked that he never sell the "family treasure."
He still hasn't. And speaking of the offers he has received to relocate, Capote says he doesn't want to risk leaving and losing his cherished memories.
Image credit: CBSMiami
Source: neatorama