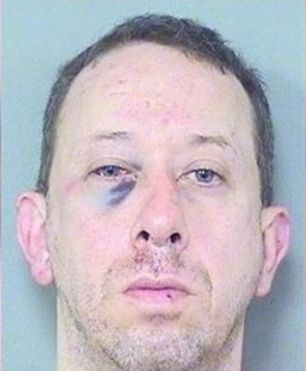 Tony Beckham was leaving for work Monday morning when he spotted a man looking into a window of his house in Wellington, Florida. That window led to his 14-year-old daughter's room, in which she was dressing for school.
"I screamed, 'Hey what are you doing?! Then he took off running," Beckham said.

Beckham, a former cornerback for the Tennessee Titans, chased after the man and tackled him to the ground. He held him there until deputies with the Palm Beach County Sheriff's Office arrived.
Beckham also played for the Detroit Lions. Geoffrey Cassidy was taken to a hospital for treatment of facial fractures, then was charged with lewd and lascivious behavior. -via Fark
(Image credit: Palm Beach County Sheriff's Office)
Source: neatorama