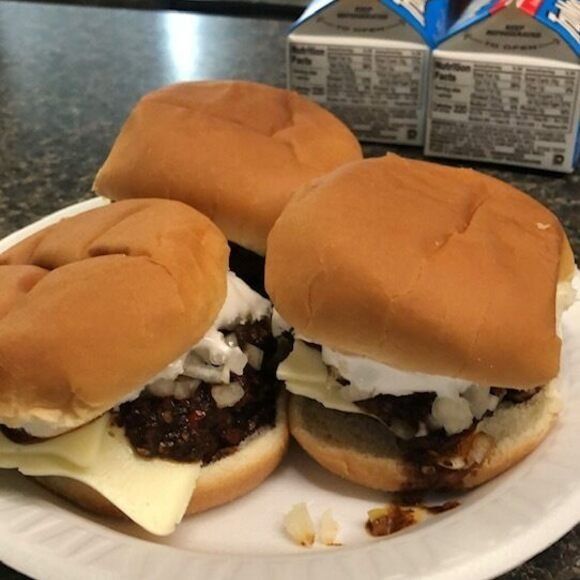 Quick: what's your favorite burger topping? If you answer Marshmallow fluff, then chances are you've eaten at Tony's Lunch in Girardville, Pennsylvania. On the menu is the Fluff Screamer, a hamburger topped with marshmallow fluff.
(Image: Erik/Atlas Obscura)
Find that and other neat stories over at our new Picto sites:
Wind, shopping carts and Star Wars music combine to give you a short but epic Attack of the Shopping Carts video clip.
Ivy is a dog with short spine syndrome that looks like a cross between a dog and a frog.
Free Guy movie posters feature some of our favorite video game box covers.
Just say no to three-point turns in your tight driveway – use this car rotating platform instead!
Sony PlayStation 5 is still out of stock, but you can get the next best thing: Nike PS5 shoes.
Some really smart engineers figured out how to make a gear shaped like a ball. Behold the Abenics spherical gear!
The darkest of nights ain't a match for the world's brightest flashlight from Hacksmith.
For more neat stuff, check out our new science site Pictojam, cute animal site Supa Fluffy and wonderful home gadgets Homes & Hues.
Source: neatorama