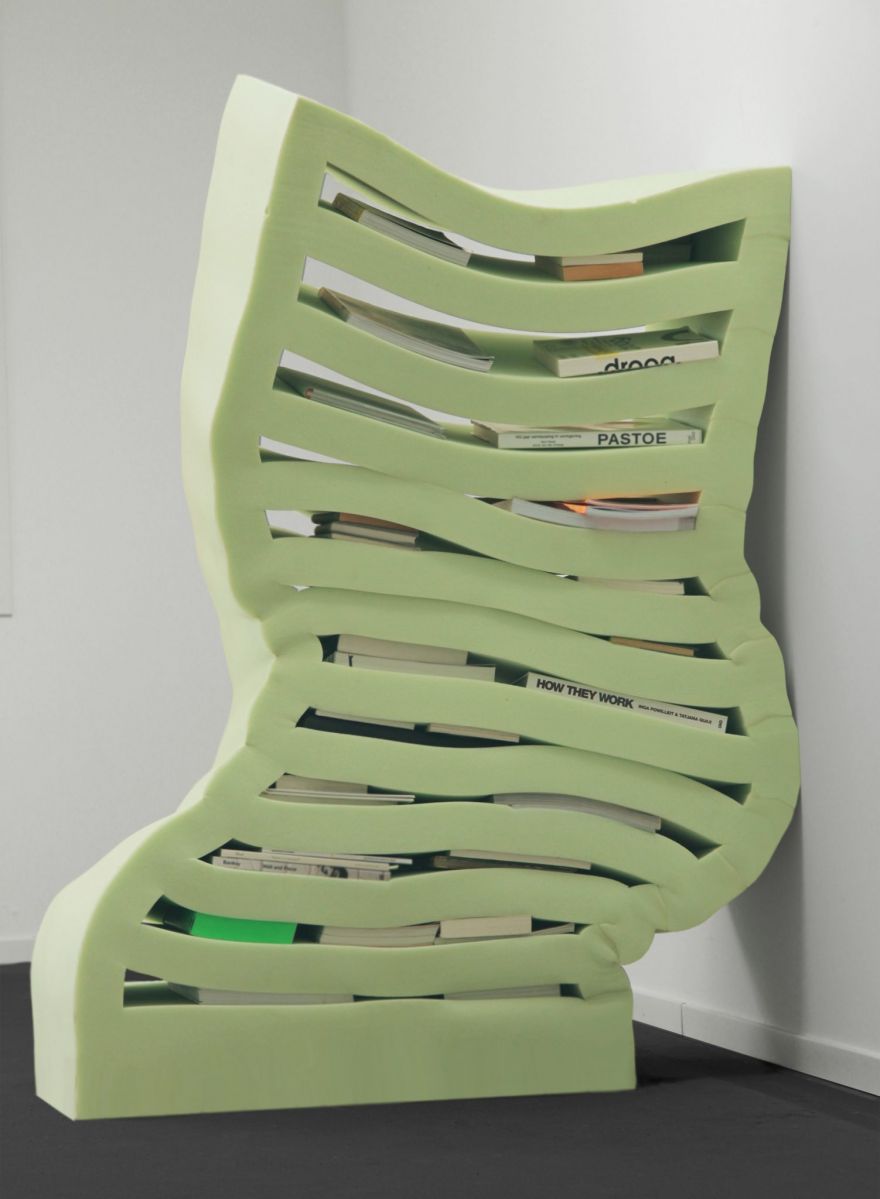 Would you place your plates and glasses in some squishy shelves? These foam shelves might look supple at first glance, but they can store objects as well as the regular ones. Dutch designer Dewi van de Klomp used foam rubber for his Soft Cabinets, a project that uses various materials found around the house that can be repurposed. Dezeen has more details:
Drawn to the unique texture, colour and shape of the foam, van de Klomp started to experiment with using it to make a series of objects in an attempt to show the material's "poetic side".
"The foam is a relatively overlooked material even though everybody knows it," said the designer. "With the soft cabinets I aim to increase its perceived value."
The foam furniture collection comprises a series of shelves in different shapes and sizes that take on new forms depending on their contents, bending and warping as books, magazines, plates or glasses are slotted inside.
While some sit flush to the ground, others stand on legs that have been slid over a metal frame attached to the wall that the cabinet is placed up against.
Some of the shelves are held in place on the wall by a series of "pins" within the cut-outs in the foam, while others are left to lean on their sides. The more objects placed inside the shelves, the more they sag.
Image via Dezeen
Source: neatorama